After several hours in Sons of the Forest, you might become bored using the same old melee weapons or pistols to eliminate any mutants come across. If you have fallen into this crowd, then why not spice your gameplay up in Sons of the Forest by using the Magnum Revolver? The Revolver is a powerful pistol that isn't particularly useful against multiple enemies but can definitely deal with any one-on-one situation.
Perhaps you're looking for the Revolver to ensure you have a weapon to finish off any mutants or you simply want a cool gun in your inventory. Either way, the Revolver can be obtained after a few hours in Sons of the Forest, and you can see exactly how to acquire it in the guide below.
Finding the Magnum Revolver in Sons of the Forest
The Revolver is located in the northeast corner of the map, northeast of the snowy mountain range. As you get closer to its location on the map, a green blip will appear, letting you know where to go. You can see the exact location of the Magnum Revolver in the GPS screenshot below.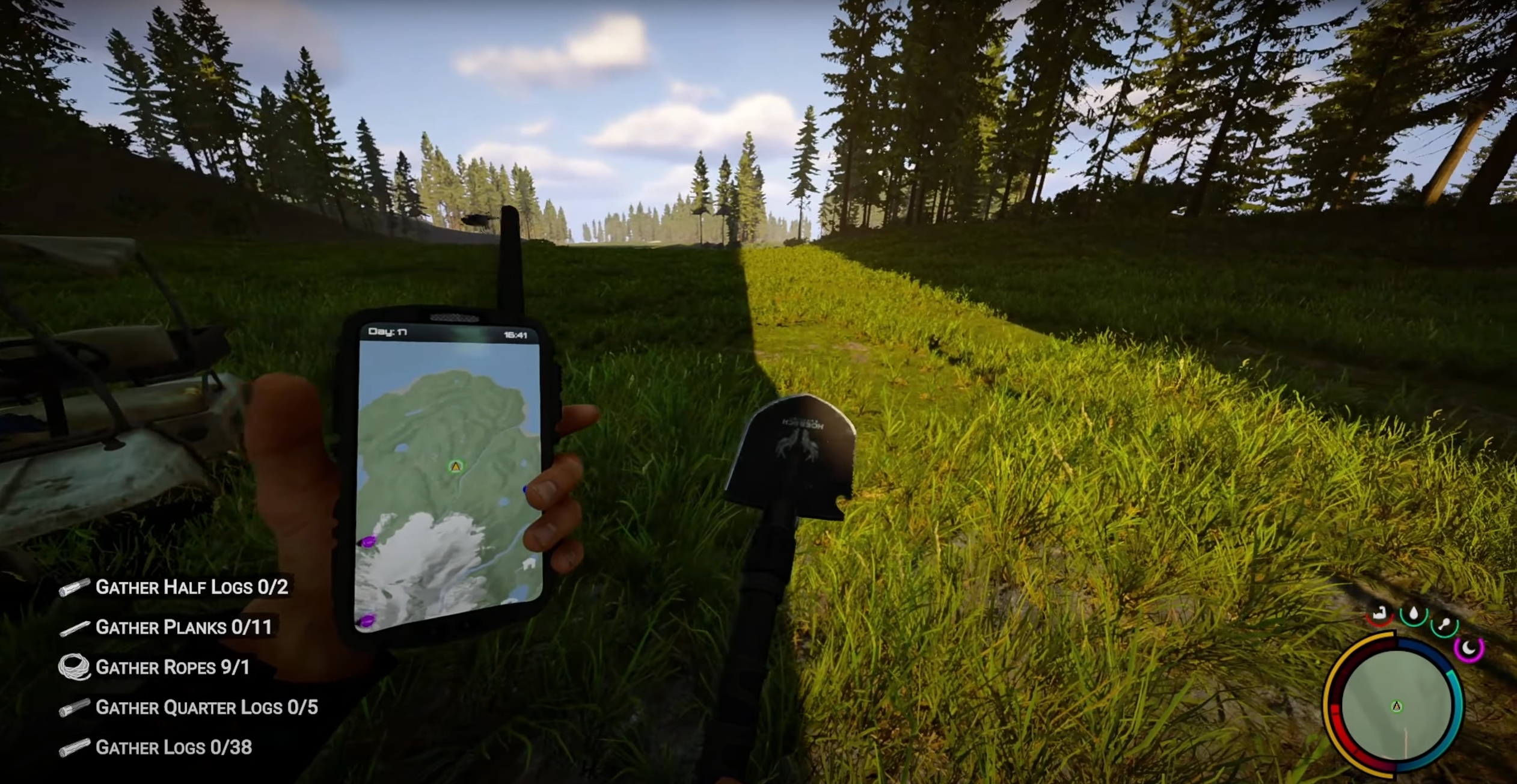 In order to acquire the Revolver, you will need to have a shovel equipped, as the gun is buried underground in a dig site. If you don't have the shovel yet, then make sure you have the Rebreather and the Rope Gun, and then read our previous guide for how to acquire the shovel.
With your shovel equipped, approach the green blip on your map and look for a golf cart and two tripods with a yellow camera on them. In between the golf cart and the tripods, there will be a dig site. Use your shovel to dig and you will uncover Maintenance Hatch C. Head inside and go straight down the hallway.
Eventually, on your right, you will find an open door. Go through, and you will see a corpse with the Magnum Revolver on them. Pick the gun up, and then head back out, as there's nothing else to find in this bunker. You now have the Magnum Revolver and can use it at any time in Sons of the Forest.
For more Sons of the Forest help, you can read our previous guide on the best PC settings to increase FPS or how to equip inventory items.
Joey Carr is a full-time writer for multiple esports and gaming websites. He has 6+ years of experience covering esports and traditional sporting events, including DreamHack Atlanta, Call of Duty Championships 2017, and Super Bowl 53.