Sons of the Forest has finally been released and, as expected, it has launched for PC only. More specifically, Steam users will be the only audience the survival-horror game reaches. However, that doesn't appear to be an issue, as there were over 200,00 concurrent players at launch. With Sons of the Forest only being on PC, every player will have to adjust their settings and controls, among other things.
Luckily for users with older hardware, Sons of the Forest does not require a modern machine to run. The same could be said for its predecessor, The Forest, which could run on an advanced potato. Although, this doesn't mean that players will need the best graphics settings to ensure they're getting the most frames per seconds possible. If you want to see our recommended list of PC settings for Sons of the Forest, keep reading below.
Best PC settings for Sons of the Forest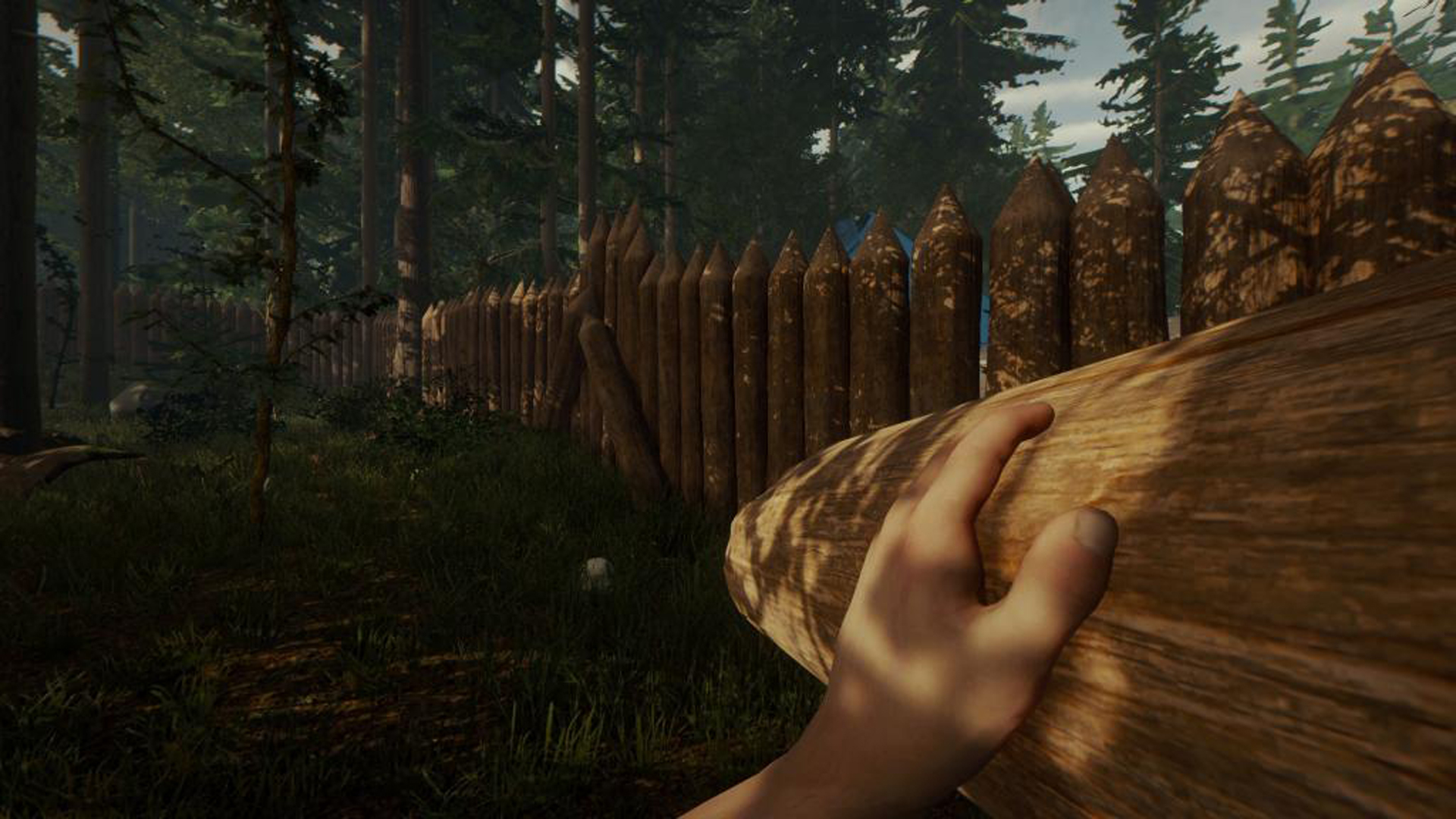 There aren't many graphics settings to alter in Sons of the Forest, as the game should run well no matter what hardware you have. Of course, if you don't care about graphics or your FPS is low, then simply set every graphical setting to either Low or Off. If you want your game to look good but also maintain a high FPS, then view the best overall settings below.
Display
Resolution: Native Resolution of your monitor
Screen: Exclusive Fullscreen
Vsync: Disabled
Max FPS: Whatever your monitor's highest refresh rate is
Gamma: 0.50
Brightness: 0.50
Graphics
Draw Distance: High
Ambient Occlusion: Medium
Fog Quality: Low
Anisotropic Textures: Off
Shadow Quality: Low
Clouds: Medium
Grass: Medium
Water: Medium
Parallax Distance: Low
Billboard Quality: Medium
Texture Quality: Full
Anti Aliasing: TAA
Dynamic Resolution: Off
Bloom: Off
Screen Space Reflection: Off
Motion Blur: Off
Micro Shadowing: On
Contact Shadows: Off
Chromatic Aberration: On
Film Grain: Off
Color Grade: Default
With these settings, your game should still look good, but also maintain a high FPS. If you feel like you're stuttering in-game at all, then you can look below for some out of game fixes.
Increase FPS and reduce stutters
Turn Hardware-Accelerated GPU Scheduling on in Windows Graphics Settings
Turn Windows Game Mode on in Windows Settings
Run Sons of the Forest as an Administrator when starting up
Set Sons of the Forest to "High Priority" in Windows Task Manager
Go into Nvidia Control Panel's 3D Settings and set Sons of the Forest's Power Management Mode to "Prefer Max Performance" and turn Texture Filtering to "Max Performance"
Close any unnecessary third-party programs currently running on your PC
If you follow all of these settings and fixes, then you should be seeing a massive boost your FPS and a reduction in any stutters. For more Sons of the Forest help, you can read our previous guide on how to find a Shovel or how to equip inventory items.
About the Author
Joey Carr is a full-time writer for multiple esports and gaming websites. He has 7+ years of experience covering esports and traditional sporting events, including DreamHack Atlanta, Call of Duty Championships 2017, and Super Bowl 53.