Atomic Heart is a world full of strange enemies, locations, and, most importantly, weapons. There are several unique weapons that you can find during your time with the game, and almost all of them require some work to acquire. These unique weapons need to be unlocked before you're able to craft them and add them to your weapon list. One of the more sought-after guns that Atomic Heart players will eventually want to unlock is the Dominator, which is as powerful as it sounds.
The Dominator is a shock weapon in Atomic Heart that can obliterate most enemies you come across. Unfortunately, you need to spend a decent chunk of time in Atomic Heart before you can find and use this powerful weapon.
Unlocking the Dominator blueprint in Atomic Heart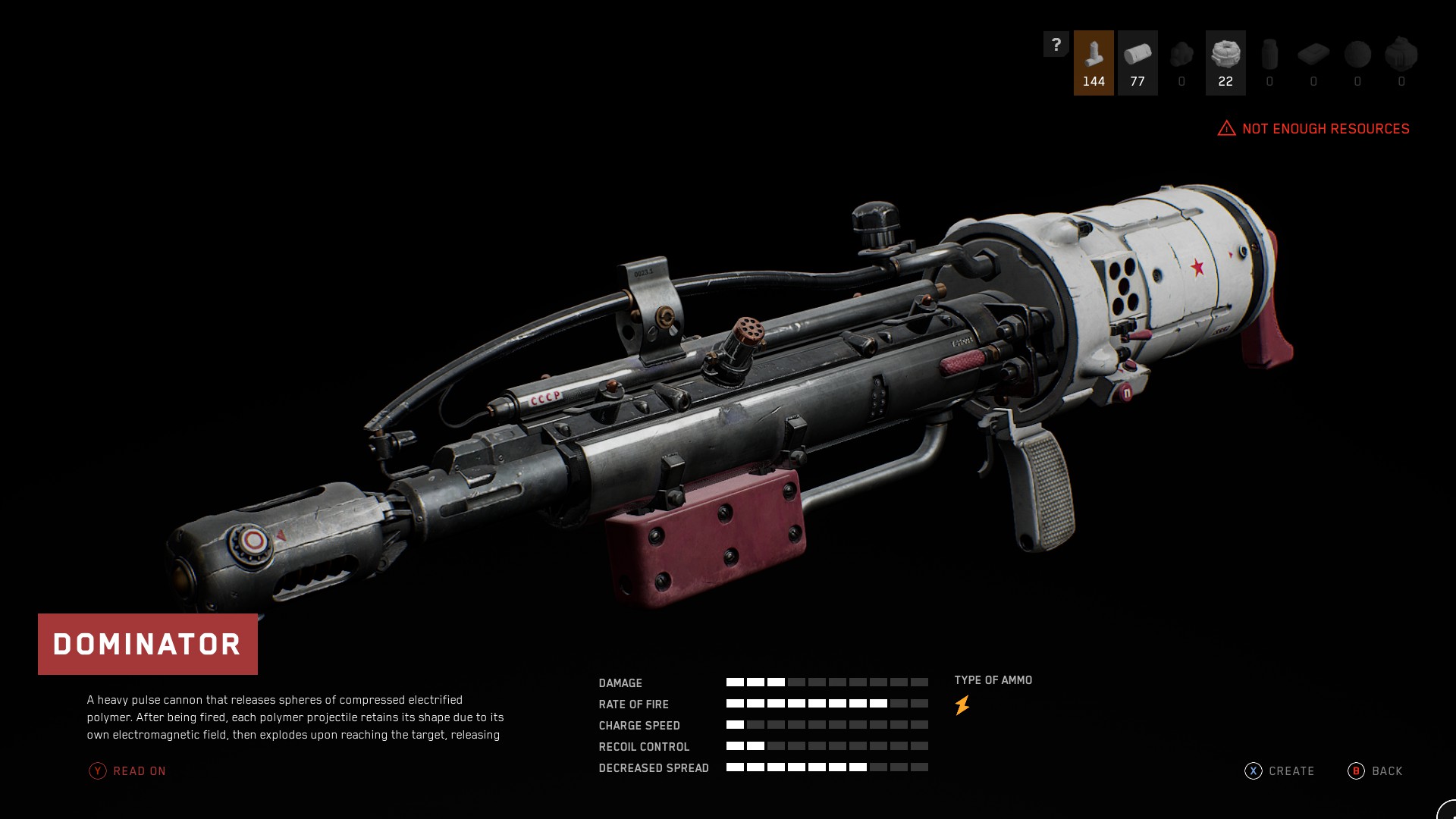 As with most other guns in Atomic Heart, you need to find the blueprint, or recipe, for the Dominator. In order to do that, you need to progress a few hours into the game and get to the open world area. For the first several hours, you are stuck inside laboratories looking for a way to get outside. Once you are on the outside, you can start exploring the open world and everything that it contains.
Fortunately, after you get to this part of the game, the Dominator is a part of the main story missions. These missions involve getting access to the camera network via codes, which are given to you by Granny Zima. Your second trip to Granny Zima will result in you getting these network codes along with the blueprint to the Dominator. Once you have the blueprint, you can go and craft it.
With the Dominator in your hands, you essentially have a much larger variant of the shock pistol that you got at the beginning of the game. Like the shock pistol, the ammo it uses is your stamina bar, so you'll never run out of ammo for it. However, if you're running around and using the Dominator at the same time, you'll deplete your bar quite quickly. The Dominator shoots extremely fast, but it can be a little difficult to control.
If you want to read our other Atomic Heart guides, you can check out how to increase your FPS on PC or how to fix the FOV issue.
Related: Learn where to find the Kalash blueprint location on PC Invasion.
About the Author
Joey Carr is a full-time writer for multiple esports and gaming websites. He has 6+ years of experience covering esports and traditional sporting events, including DreamHack Atlanta, Call of Duty Championships 2017, and Super Bowl 53.