The WoW Arena World Championship Grand Finals will kick off this weekend, featuring a prize pool of $300,000. Top World of Warcraft teams will duke it out from July 16-17.
Where to watch and what to expect
The WoW AWC Grand Finals will mark 15 years of Arena competition, and World of Warcraft fans can catch all of the esports action over on YouTube. In addition to English, there will be streams in French and German. The live broadcast for the WoW AWC Grand Finals will happen from July 16-17 and begin at 1 p.m. EST each day.
The European region will kick off with Kungarna versus LF Org. Next, SK Gaming will face Casual Dads. As for the North American region, Kawhi will clash against Three and a Half Men while Team Liquid will fight Cloud9.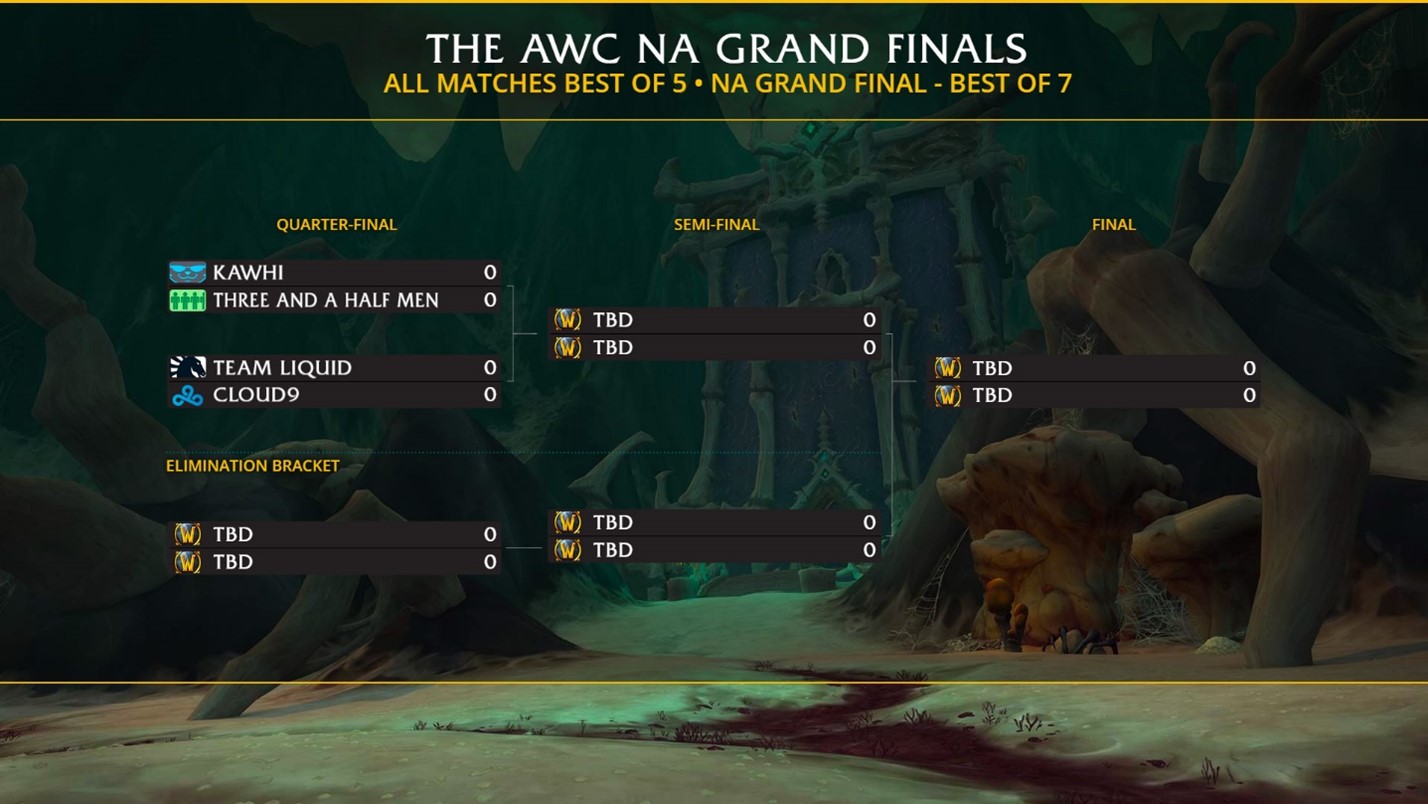 Fans will also be able to earn the Fearless Spectator title by watching two hours of World of Warcraft esports content on an eligible channel. A viewer must connect their Blizzard account with their YouTube account via the latter platform's "Connected apps" section.

Journey to the WoW AWC Grand Finals
Earlier this year, regional teams fought for a place in the WoW AWC Circuit. While teams Kawhi and Kungarna won the kick-off weekend, SK Gaming and Team Liquid became the champions of cup two. As for cups three and four, Kawhi and Kungarna achieved two consecutive wins.
"These cups are especially exciting," Adrian "Healingstat" Archer-Lock, Associate Product Manager of World of Warcraft Esports, said prior to the matches. "Teams have been getting better and better, with more orgs entering the space, ensuring the competition has never been higher in the history of AWC."
After earning a place in the WoW AWC Circuit, the top eight teams battled for a spot in the upcoming WoW AWC Grand Finals. For a total of four weeks, Kungarna topped the regional WoW AWC Circuit leaderboard. At the same time, Kawhi rose to first place in week three and defended their position in week four.
These victories secured both teams a place in the WoW AWC Grand Finals, where they will be joined by the other top World of Warcraft teams.
Amy Chen is an esports journalist and enthusiast who specializes in in-depth interviews and breaking news. A University of Toronto and Humber College graduate, she is passionate about building up the Canadian esports industry. Her current favorite games are Hearthstone and Heroes of the Storm, and she has always had a soft spot for World of Warcraft!