Atomic Heart is a gorgeous take on what a dystopian world in the Soviet Union during the 50s could look like if robots took over the human race. Inspired by games like Bioshock and Half-Life, Atomic Heart has received mixed critical reviews thus far, but is selling extremely well with the general player base. Whether players stick with the game and rate it highly has yet to be seen. However, an early common complaint amongst players is how difficult Atomic Heart can feel. Sometimes, the enemies seem like they have hundreds of hit points while your character only has a couple dozen. If you want to try and fix this, you will need to know whether or not you can change the difficulty level mid-game in Atomic Heart.
Luckily, we have the exact answer to that question in the guide below.
Change the difficulty level mid-game in Atomic Heart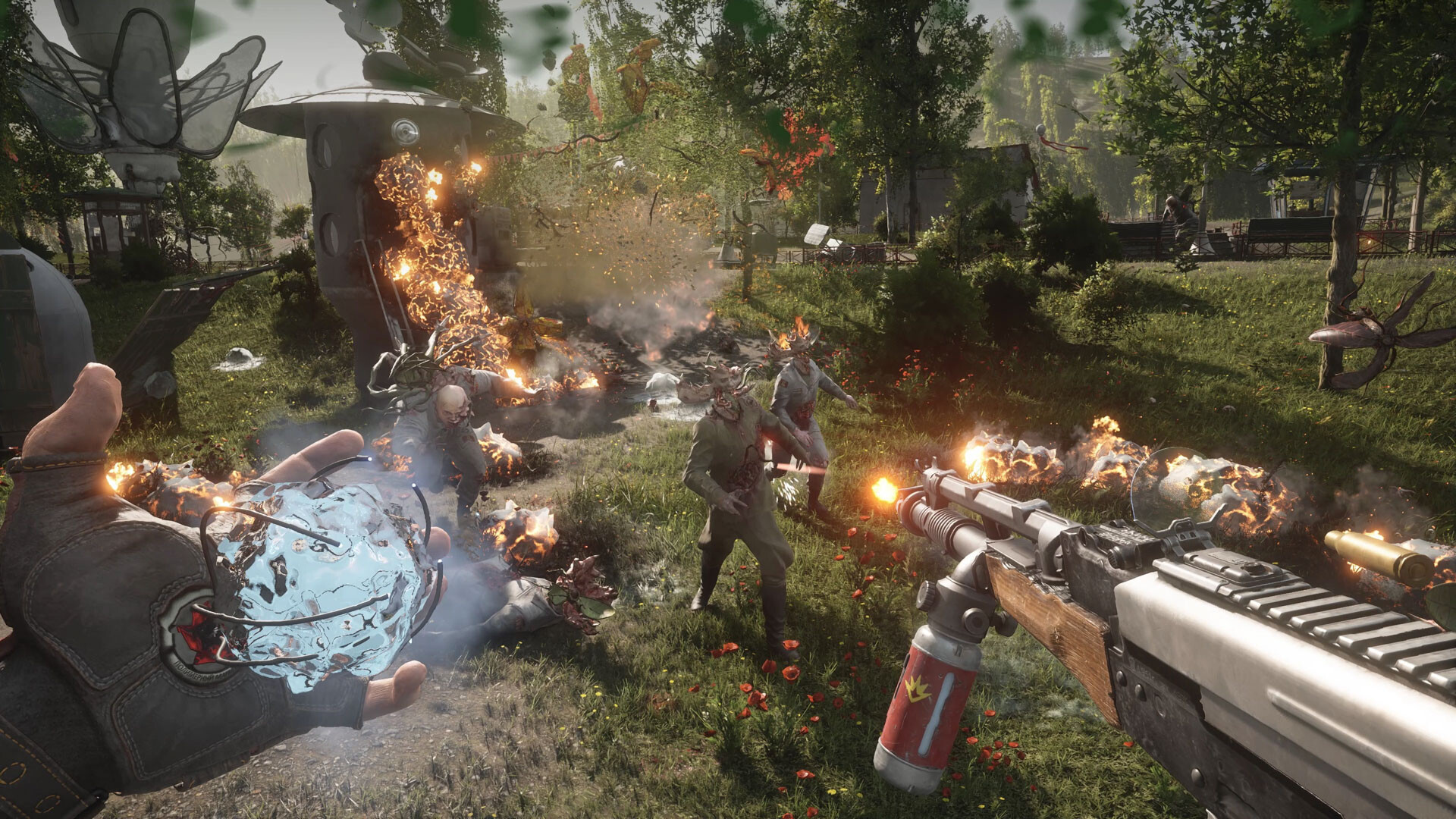 Like most regular open world games, you are allowed to change your difficulty level at any point of Atomic Heart. This includes the beginning of the game all the way to the final boss fight. You can even change your difficulty during the middle of a boss fight, so if you feel you're dying too much or getting hit too hard, you're able to knock down your level to make the fight easier.
In order to change your difficulty, pause the game and then head into the game's Gameplay settings. Here, you will see an option for Difficulty, and you can swipe through to change the level to whatever you want. You're able to make it harder or easier on yourself depending on your preference. Although, we will warn you that the hardest difficulty is extremely challenging and feels nearly impossible in some areas of the game.
Either way, try out any difficulty level you wish in Atomic Heart. Just know you can always change it if you feel you need to.
If you want to read our other Atomic Heart guides, you can check out how to increase your FPS on PC, how to fix the FOV issue, or where to find the Dominator gun recipe.
Joey Carr is a full-time writer for multiple esports and gaming websites. He has 6+ years of experience covering esports and traditional sporting events, including DreamHack Atlanta, Call of Duty Championships 2017, and Super Bowl 53.