Weapons are one of the most crucial items that you need to find early on in Sons of the Forest. Not only do they provide safety and protection against the many enemy inhabitants around the island, but they can also be useful in base building and resource gathering. One of the best early game weapons that you can acquire in Sons of the Forest is the Modern Axe, which is the basic axe that The Forest players grew to know and love.
The Modern Axe is available from basically the start of the game, but it's not in the most obvious of locations. If players want some basic defense against the island's mutants and to be able to chop down trees easier, they need to find the Modern Axe as quickly as possible. Luckily, we know exactly where to find it.
Finding the Modern Axe in Sons of the Forest
To find the Modern Axe, you need to visit an abandoned campsite that's not too far away from your spawn point when you first start out. This campsite's location will be marked on your GPS with a purple marker, and you can head there by viewing the map screenshot below.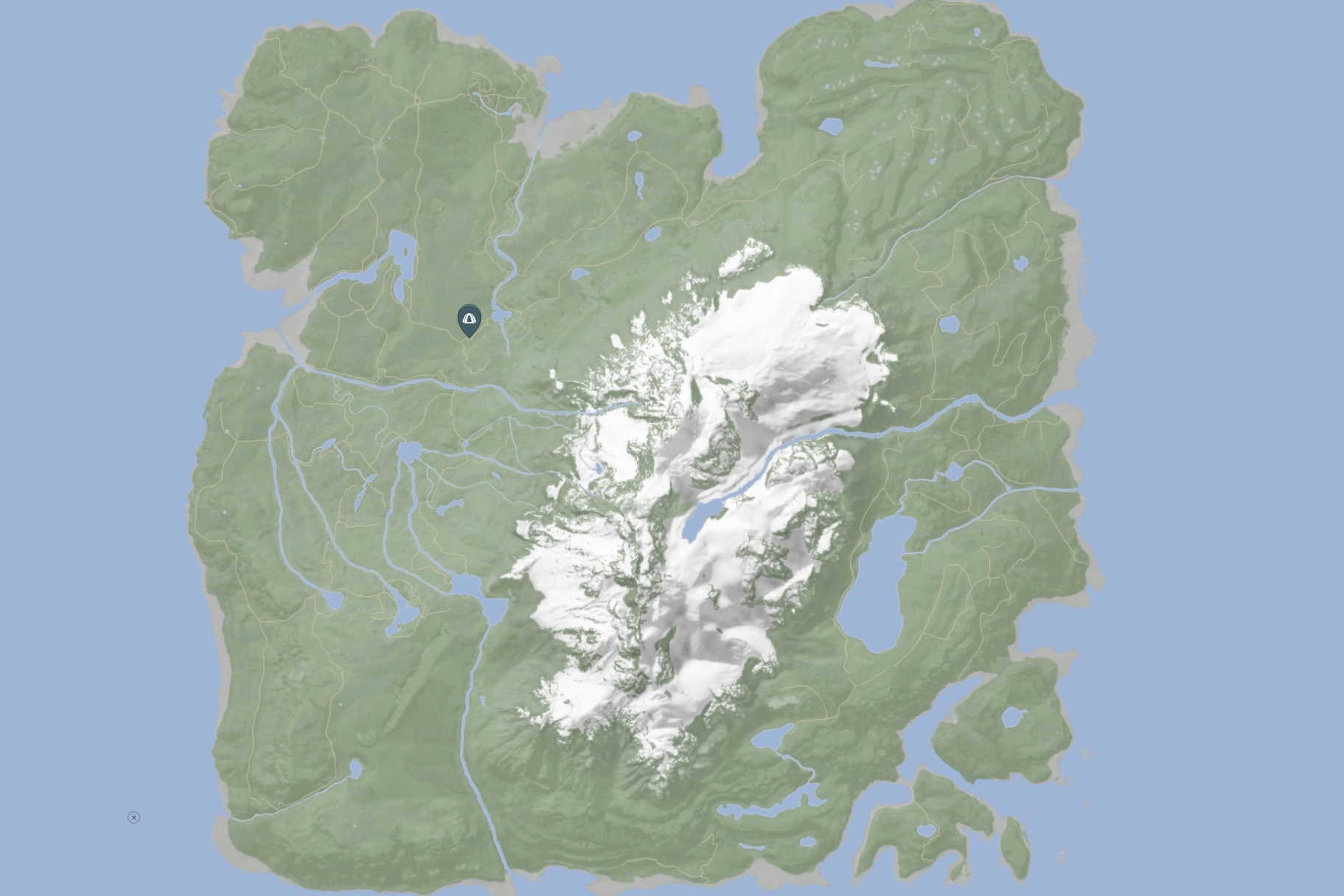 At this campsite, you can find the Modern Axe on a dead hiker's body, who's sitting just outside of the tent. The axe will be lodged into the hiker's body, so you'll have to pull it out of them. Once you've interacted with the axe, it will be added to your inventory. You can now equip the axe and use it to fend off any mutants or chop down trees for logs and sticks. Your companion Kelvin can also help with this process, provided you don't kill him.
The Modern Axe should be one of your first weapons in Sons of the Forest, as it's not far off from your initial spawn point. We recommend heading to get the axe immediately during any playthrough.
For more Sons of the Forest help, you can read our previous guide on how to get the Maintenance Key Card or how the autosave function works.
Joey Carr is a full-time writer for multiple esports and gaming websites. He has 6+ years of experience covering esports and traditional sporting events, including DreamHack Atlanta, Call of Duty Championships 2017, and Super Bowl 53.