Given the graphical fidelity and map size of Hogwarts Legacy, it's no wonder that some PC players are struggling to run the game efficiently. Even players with top-tier hardware, like RTX 3080s, are seeing frame drops and stutters regularly. While each player's case is going to be different, there is a list of settings and other fixes that players can do to improve their FPS.
Below, players can see a complete list of the recommended graphics settings along with other fixes that can improve PC performance and FPS in Hogwarts Legacy.
Best PC settings in Hogwarts Legacy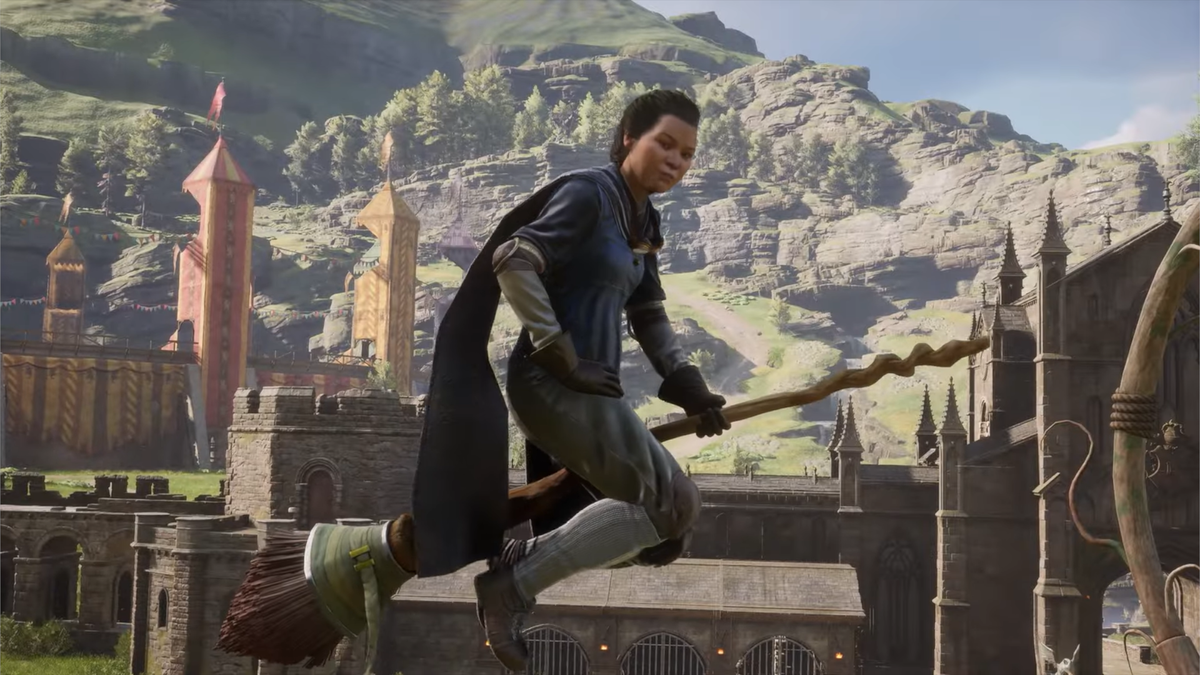 This is just going to be a list of the graphics settings and their recommended values for Hogwarts Legacy. However, if you're truly struggling to maintain 60 FPS, we simply recommend turning every single setting to its lowest value or turn it off completely.
Upscale Type: Nvidia DLSS / AMD FSR 2
Upscale Mode: Nvidia DLSS Balanced / AMD FSR 2 Auto
Nvidia Reflex Low Latency: On + Boost
VSync: Off
Framerate: Capped to your monitor's highest refresh rate
Effects Quality: High
Motion Blur: Off
Material Quality: Medium
Fog Quality: Low
Sky Quality: Low
Foliage Quality: Medium
Post Process Quality: Medium
Shadow Quality: Low
Texture Quality: High
View Distance Quality: Medium
Population Quality: Medium
Ray Tracing Reflections: Off
Ray Tracing Shadows: Off
Ray Tracing Ambient Occlusion: Off
Those settings will keep your game looking good while not breaking the bank when it comes to FPS.
Improve FPS in Hogwarts Legacy
Next, we have some fixes that players can do out of the game to improve their FPS drastically.
Turn Hardware-Accelerated GPU Scheduling on in Windows Graphics Settings
Turn Windows Game Mode on in Windows Settings
Run Hogwarts Legacy as an Administrator when starting up
Set Hogwarts Legacy to "High Priority" in Windows Task Manager
Go into Nvidia Control Panel's 3D Settings and set Hogwarts Legacy's Power Management Mode to "Prefer Max Performance" and turn Texture Filtering to "Max Performance"
Close any unnecessary third-party programs currently running on your PC
All of those fixes combined should provide a giant leap in FPS and stability in Hogwarts Legacy on PC. If you're still having problems, you should check out the minimum and recommended PC requirements for Hogwarts Legacy to ensure your rig is up to par.
Joey Carr is a full-time writer for multiple esports and gaming websites. He has 6+ years of experience covering esports and traditional sporting events, including DreamHack Atlanta, Call of Duty Championships 2017, and Super Bowl 53.