Thousands of players are rushing back to Diablo 4 for the Season 1 update to access all of the new content the game has to offer. From the new Malignant questline to a fresh Battle Pass full of cosmetic items, players have a ton of content to explore in Season 1.
In order to take part in that content, though, you need to have defeated the campaign on an Eternal Realm character and then make a new character in the Seasonal Realm. Even though some players did that, however, they still found their map progress and Altars of Lilith missing from their character in Diablo 4.
Prior to Season 1's release, Blizzard assured players that their Altars of Lilith, map progress, and some Renown would be carrying over to their new Seasonal Realm characters. This is terrific for players, as it saves hours of unnecessary grinding. However, even with that promise, when some players enter the world with their new characters, their progress has not transferred.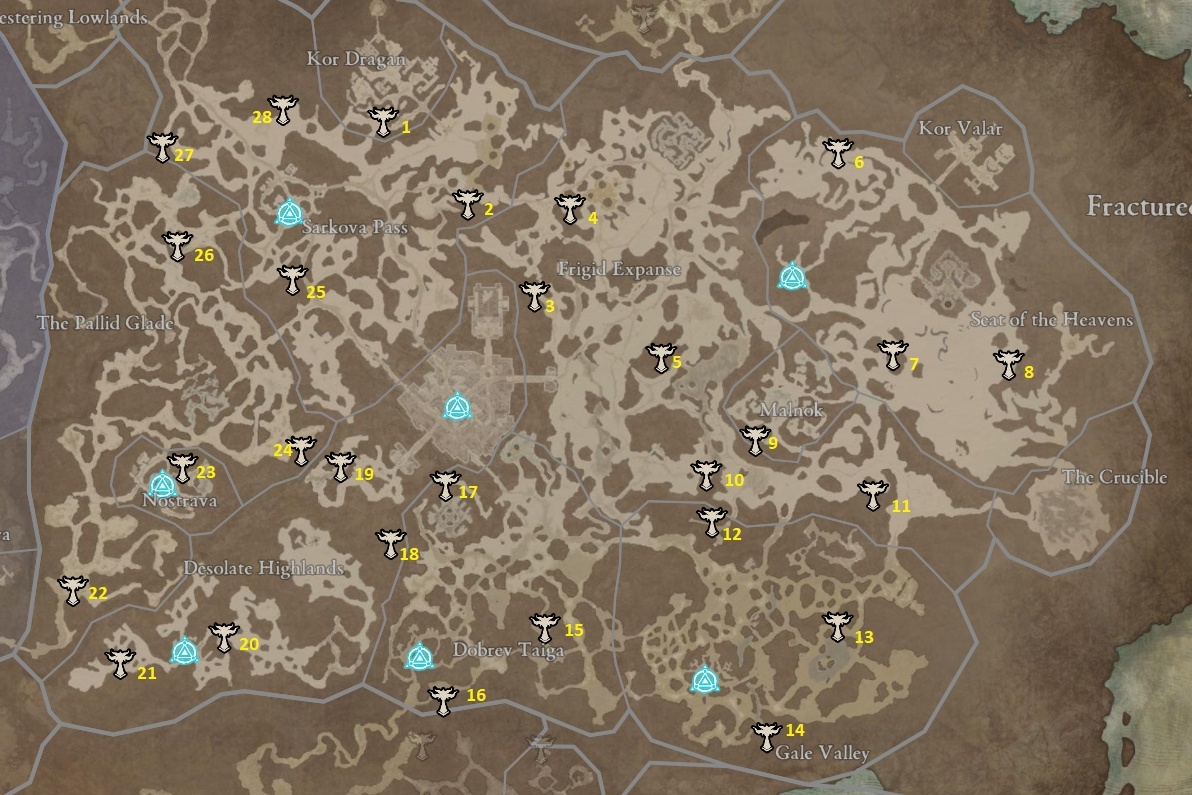 How to fix Altars of Lilith and map progress not showing up in Diablo 4 Season 1
Luckily, this is an easy fix that I myself had to do in order to get my progress to appear on my Seasonal Realm character. The only thing you need to do is leave the game with your seasonal character and enter a game with your Eternal Realm character. You don't need to do anything aside from walking a couple of steps with your old character and then leaving the game.
Related: How to get the Coldiron Armor in Diablo 4 Season 1
From here, choose your new seasonal character and enter a new game with them. Once you're connected to a server, you should be able to click on your map and see that all of your map region progress and Altars of Lilith have now been tracked properly. This ensures you start out the game with some much-needed Renown and a fully clear map.
You will still need to discover some Waypoints in Diablo 4, though, so you're not totally out of the woods yet. Still, you're now off to a great start in Season 1.
About the Author
Joey Carr is a full-time writer for multiple esports and gaming websites. He has 7+ years of experience covering esports and traditional sporting events, including DreamHack Atlanta, Call of Duty Championships 2017, and Super Bowl 53.