The Nagakiba katana is a great starting weapon in Elden Ring that many Dexterity-based characters will want to wield. It has tremendous physical and critical damage to go along with the Unsheathe weapon skill and Piercing Fang Ash of War by default. While it's not as popular as something like Uchigatana, the Nagakiba is highly sought-after by many starting players in the Lands Between.
Naturally, many players don't know how to acquire the Nagakiba when they first begin their maidenless journey in Elden Ring. If you fall into that crowd, then fear not, as I have a guide to show you exactly how and where to get the Nagakiba katana.
Related: How to get the Lightning Spear Incantation in Elden Ring
Finding the Nagakiba katana in Elden Ring
There are two methods to obtain the Nagakiba. The first is to simply kill Bloody Finger Hunter Yura, who will automatically spawn in the same two locations, being to the north of Murkwater Cave/south of Agheel Lake or by his camp directly near the Seaside Ruins Site of Grace.
However, to make Yura spawn at the Seaside Ruins, you need to speak to him under the ruins north of Murkwater Cave after he helps you defeat Bloody Finger Nerijus. There, you can either kill him where he stands or speak to him to start his questline.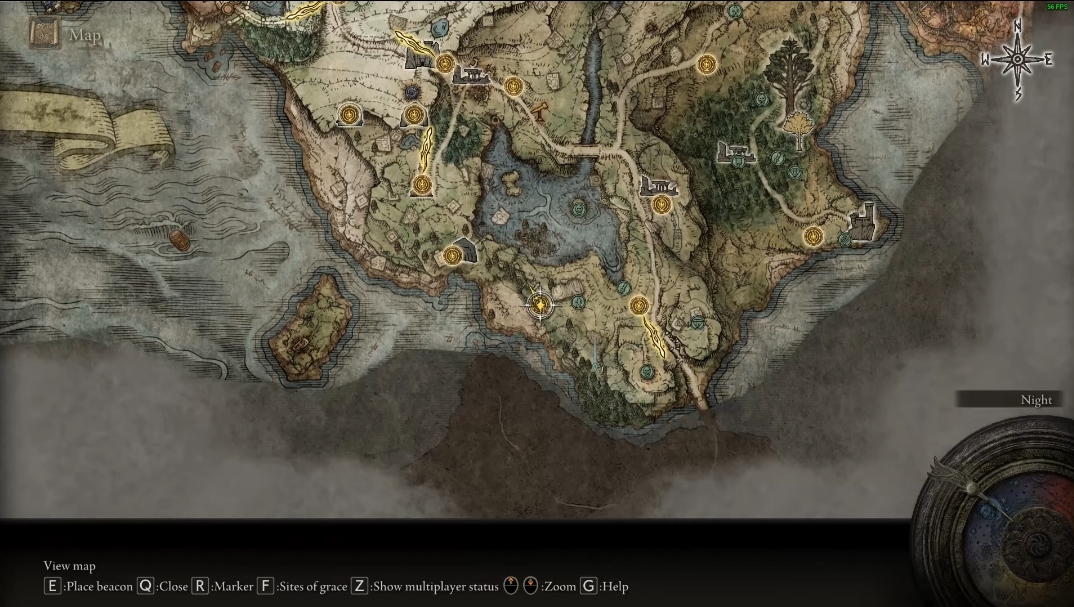 Yura's questline is quite long in Elden Ring, but the essentials you need to know are listed below:
Speak to Yura at Murkwater Cave and then at Seaside Ruins
Travel to the Academy Main Gate at the Academy of Raya Lucaria Site of Grace
Enter the blue barrier with the Glintstone Key
Find Yura's red summons and enter the fight with him
Travel to the Second Church of Marika Site of Grace in Altus Plateau
Defeat the invading NPC Eleonora and then take the Nagakiba katana from Yura's corpse
Killing Yura is certainly the easier way to obtain the Nagakiba katana in Elden Ring, but it will also deprive you of another quest. Either way, you now have a powerful katana to wield.
About the Author
Joey Carr is a full-time writer for multiple esports and gaming websites. He has 7+ years of experience covering esports and traditional sporting events, including DreamHack Atlanta, Call of Duty Championships 2017, and Super Bowl 53.