One of the most frequently asked questions over the past few weeks in Diablo 4 has been revolving around whether or not a new class is arriving with Season 1. During a recent developer live stream, Blizzard developers revealed all of the content that fans can expect in Season 1. However, they then went on to reveal that Blood Knight, the game's first new class in quite a while, would be coming to Diablo Immortal.
Naturally, this spawned thousands of fans to wonder if Blood Knight was also coming to Diablo 4 or if it was a Diablo Immortal exclusive. We have the full answer to that question in this guide, and you can read below to find it out.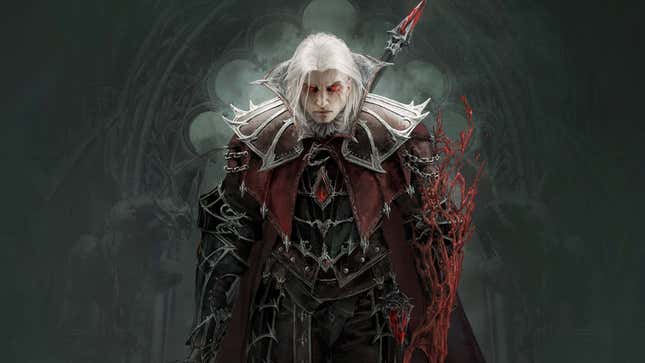 Is a new Class coming to Diablo 4 in Season 1?
Unfortunately, Season 1 of Diablo 4 will not be introducing a new class to the game. Blood Knight is exclusive to Diablo Immortal and as of right now, will stay that way for the foreseeable future. Of course, it's possible that Blizzard also brings the Blood Knight to its newest Diablo title, but that won't be happening in Season 1.
Related: How to get Coldiron Armor in Diablo 4 Season of the Malignant
It's unclear exactly when the first post-launch class will be arriving in Diablo 4. It's also unknown what class Blizzard would introduce into the game if it were to add a new one. We could always see the Blood Knight be ported over from Immortal or perhaps the Witch Doctor could come in and act as an off-brand Sorcerer class.
However, I wouldn't expect a new class to come to Diablo 4 for some time. Blizzard seems to have its hands full balancing the current crop of classes, so adding a new one in would throw the game even further out of whack. Maybe Season 2 will provide more answers on this front, but for now, players will only have access to the original set of classes.
About the Author
Joey Carr is a full-time writer for multiple esports and gaming websites. He has 7+ years of experience covering esports and traditional sporting events, including DreamHack Atlanta, Call of Duty Championships 2017, and Super Bowl 53.