If you're looking to be the smartest witch in Hogwarts Legacy, then you might want to go for a Hermione Granger character build. While you can stick to the basics and simply go with spells and Talents that seem like the smartest, why not step it up a notch? In Hogwarts Legacy, you can create a character that looks somewhat similar to Hermione, but you can also copy what spells she uses most in the Harry Potter books and movies.
By following in Hermione's footsteps, you will effectively be role-playing what it might have been like for her as a student at Hogwarts. Of course, you won't have Harry Potter at your side, but you'll still be able to get through the game as the smartest witch of your age. Below, you can see our full Hermione Granger build guide in Hogwarts Legacy.
Hermione Granger build guide in Hogwarts Legacy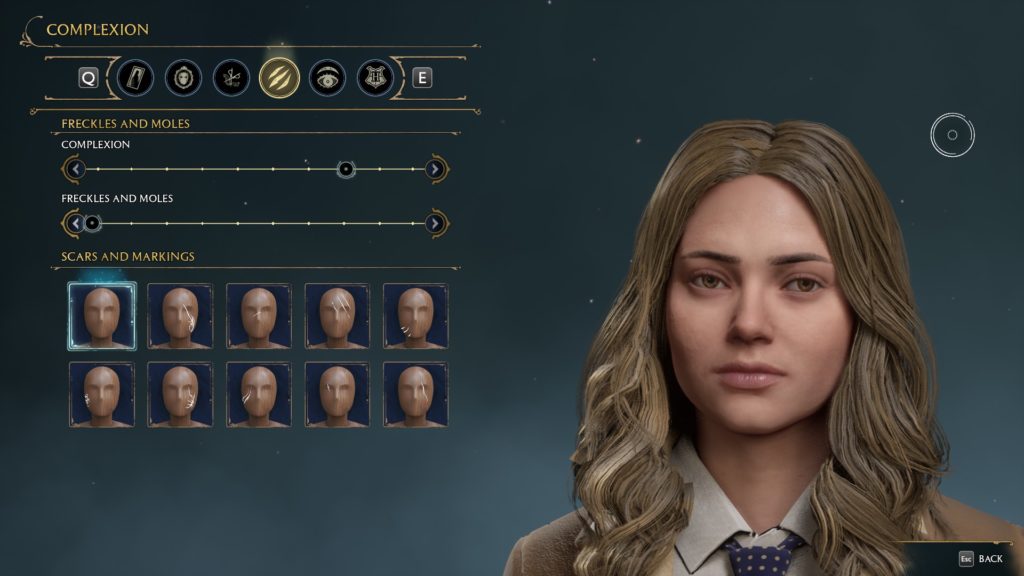 For starters, we will give players the exact options for the character creator. We will be going off of what Hermione looks like in the movies (Emma Watson's portrayal) rather than how she is described in the books since that's usually what people think of when the former Gryffindor student is mentioned.
Face shape: Option 2
Skin Color: Option 2
Glasses: None
Hair Color: Option 9 (older) or 17 (younger)
Hairstyle: Option 10
Complexion: Option 7
Freckles and Moles: All the way to the left
Scars and Markings: All the way to the left
Eye Color: Option 6
Eyebrow Color: All the way to the left
Eyebrow Shape: Option 6
Voice: Female

Pitch: In the middle of the slider (neutral)
In addition to the character creator options, we also know exactly what Hermione's wand is in the books and movies. Players can easily use the same wand as her when visiting Ollivander's in Hogwarts Legacy, down to the length and core.
Wand style: Soft Spiral, light-brown variation
Wand wood type: Vine
Wand length: 10¾ inches
Wand flexibility: Player preference, but we'd like to think it's Rigid due to her personality
Wand core: Dragon Heartstring
Finally, we can get down to the spells that Hermione would most likely use in her main spell profile.
Arresto Momentum (slowing down enemies gives Hermione time to think and plan her next move)
Expelliarmus (a good tool for any witch or wizard)
Wingardium Leviosa (we know she knows exactly how to cast and pronounce this spell)
Repulso (repelling enemies is a strong strategy for someone not overly battle-oriented)
And there you have it, a full build guide for Hermione Granger of Gryffindor in Hogwarts Legacy.
About the Author
Joey Carr is a full-time writer for multiple esports and gaming websites. He has 6+ years of experience covering esports and traditional sporting events, including DreamHack Atlanta, Call of Duty Championships 2017, and Super Bowl 53.