Lake Saria is one of those locations in Zelda: Tears of the Kingdom that players don't know they need to find until they realize what is there. At the lake, there is a special weapon that players can acquire, called the Forest Dweller's Bow. This is a powerful bow that Link can use to his advantage, but the lake it resides in is not an easy destination to reach.
The lake is situated near the middle of the map, but you'll need to follow a certain series of steps if they want to make it there. Check out exactly how to reach Lake Saria in Tears of the Kingdom and how to acquire the Forest Dweller's Bow.
Getting to Lake Saria in Zelda: Tears of the Kingdom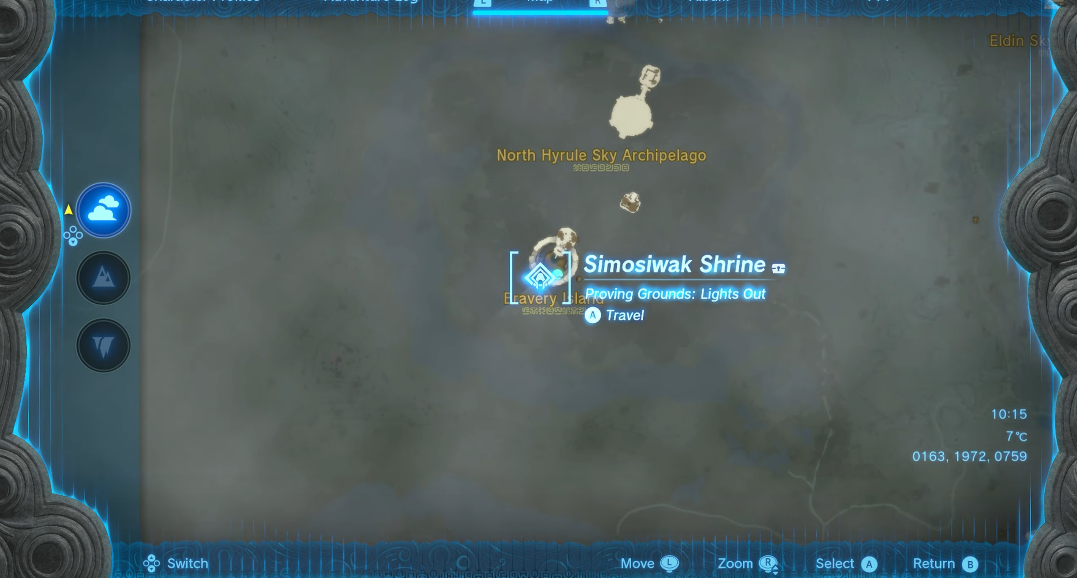 First off, you will have the most success by traveling to the Simosiwak Shrine located on Bravery Island. This is found in the North Hyrule Sky Archipelago region at the coordinates 0163, 1972, 0759. On Bravery Island, you want to jump off facing the direction of the Ninjis Shrine. Glide down to the Ninjis Shrine and right around its location, you will see trees with blue, silent mushrooms on them.
Go to the trees with the mushrooms and keep following them for a minute or two. If you're going the right way, there will always be a tree with the mushrooms on it ahead of you or branching off in another direction. By following the mushrooms, a lake will appear on your mini-map, which you can simply run to. This is Lake Saria, meaning you have reached your destination.
Finding the Forest Dweller's Bow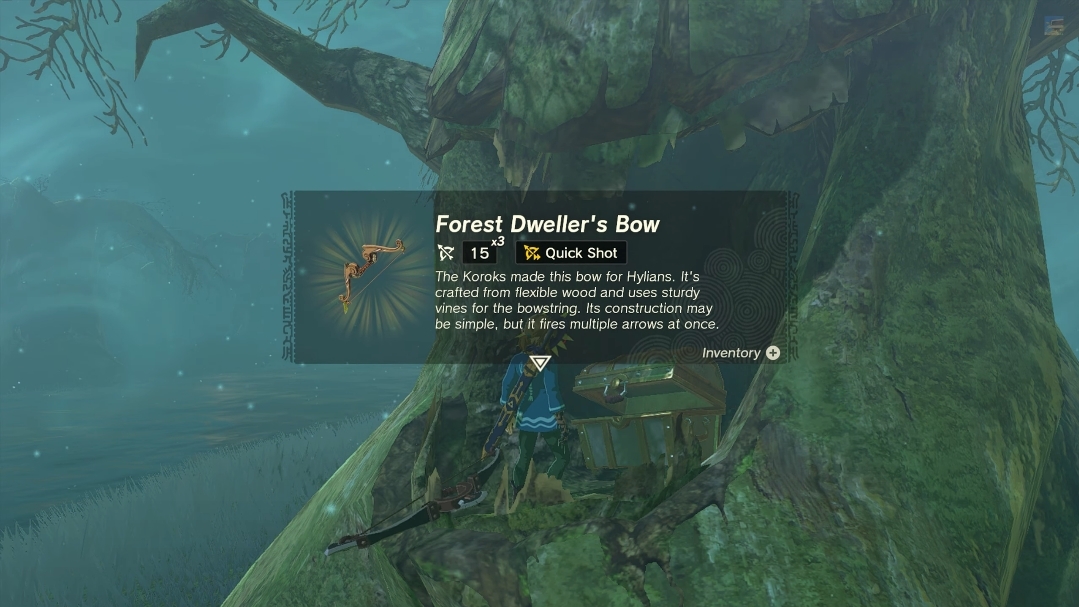 If you want to acquire the Forest Dweller's Bow, you can swim out to the middle of the lake, where there will be a tree with an opening in the middle. Head into the opening, find the chest inside, and open it to receive the bow. It has the Quick Shot ability and is a terrific bow to use for any situation in Zelda: Tears of the Kingdom.
About the Author
Joey Carr is a full-time writer for multiple esports and gaming websites. He has 6+ years of experience covering esports and traditional sporting events, including DreamHack Atlanta, Call of Duty Championships 2017, and Super Bowl 53.