Earlier today, the first major update in Sons of the Forest went live. In addition to a flurry of bug fixes and stability improvements, the team at Endnight Games also added some fresh content to the game. This includes a couple of new items, such as the Binoculars and the Hang Glider. Naturally, fans might be more interested in the Hang Glider, as it provides a new way to get around the map in Sons of the Forest.
However, the Hang Glider isn't a simple item to find, and players will have to have completed a couple of prerequisites before they can get their hands on it. As you might expect, the Hang Glider gives you the chance to glide off of a cliff, mountain, tower, etc. to reach a faraway destination. It has already proved to be a significantly useful item in Sons of the Forest, so players will want access to it as quickly as possible.
Follow the guide below to learn exactly how you can acquire the Hang Glider.
Getting the Hang Glider in Sons of the Forest
Fortunately, there is a premade Hang Glider just waiting for you to find in Sons of the Forest. In order to get there, you will have to make your way to the middle part of the map. Depending on where you are, you might have to go through or around the large, snowy mountain in the middle of the island.
The Hang Glider can be found directly off the side of this mountain. You will find the Hang Glider sitting near a ledge on the western side of the mountain. You can see a screenshot of its location below.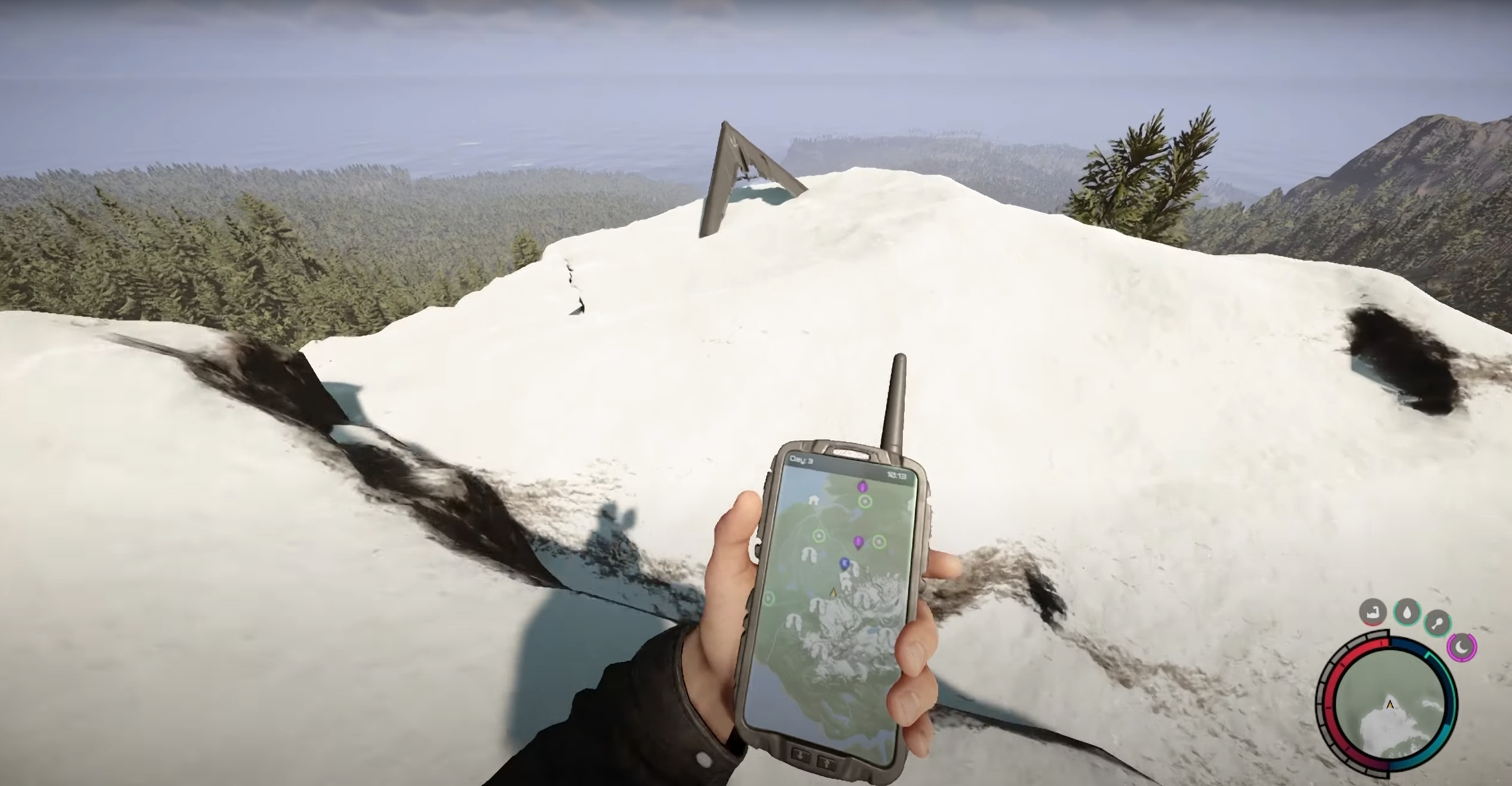 You will have to ascend the mountain slightly, so make sure you're coming from the mountain side of this location and not from the forest side. This will allow you to just walk straight up to the glider instead of having to climb up treacherous terrain.
Once you find the Hang Glider, you can interact with it and immediately take it for a spin off of the ledge. You now have a reliable and quick way of getting around the island in Sons of the Forest.
About the Author
Joey Carr is a full-time writer for multiple esports and gaming websites. He has 6+ years of experience covering esports and traditional sporting events, including DreamHack Atlanta, Call of Duty Championships 2017, and Super Bowl 53.