Players are able to find a wide variety of bugs and other creatures in Zelda: Tears of the Kingdom. Many of these bugs have some useful properties that players can take advantage of. Whether it's through crafting, cooking, or fusing, players will want to experiment with different bugs to find out exactly what they can do. One of the more useful bugs that players can use in Tears of the Kingdom is the Bladed Rhino Beetle.
This particular insect can raise a player's attack power by creating an Elixir as well as upgrade armor. However, the Bladed Rhino Beetle is extremely difficult to locate in Hyrule, making players want it even more. To find out exactly where you can find Bladed Rhino Beetle in Tears of the Kingdom, you can check out my guide below.
Getting Bladed Rhino Beetle in Zelda: Tears of the Kingdom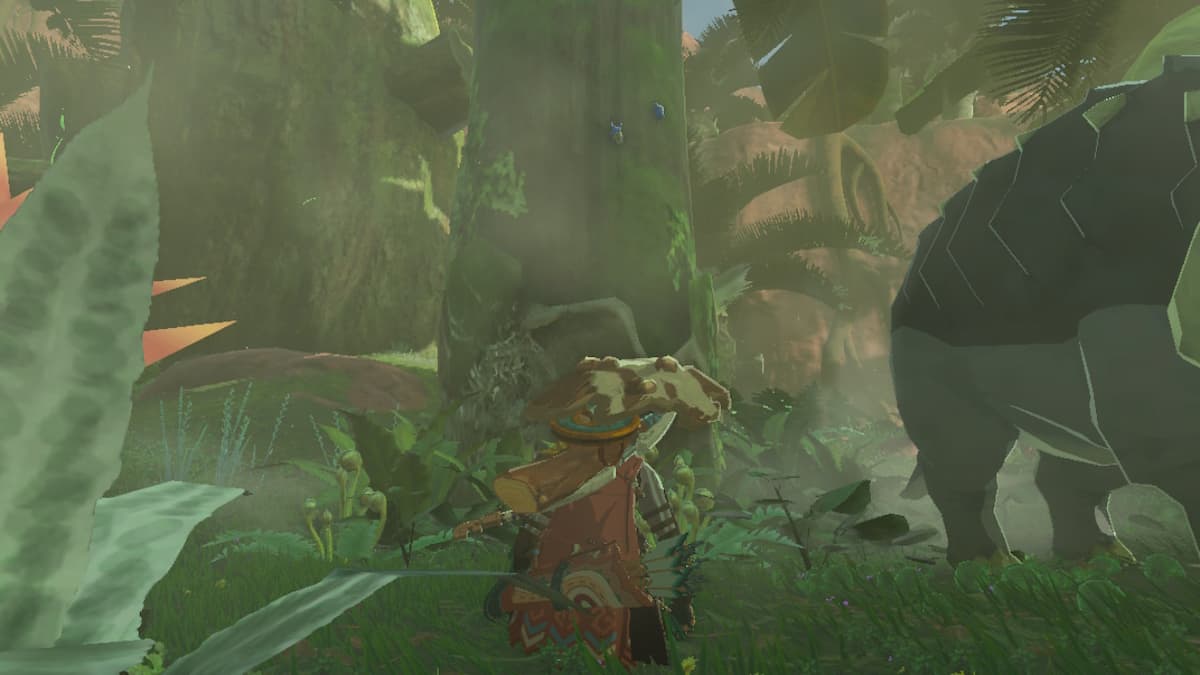 The easiest location to acquire Bladed Rhino Beetle is in Bronas Forest. You can find this particular forest in the southern part of the map, near the Floria River at coordinates 1468, -3331, 0073. Bladed Rhino Beetles can be found crawling up the sides of trees and perched on top of tree stumps. They are difficult to spot, though, so make sure you really look before leaving a tree.
Once you find a Bladed Rhino Beetle, you can use your camera to take a picture of it and add it to your Compendium. This will allow you to track Bladed Rhino Beetles across Hyrule using the Sensor Plus, allowing you to eliminate any luck required to find them. You can acquire the Sensor Plus after completing the Hateno Village Research Lab side quest.
When trying to catch a Bladed Rhino Beetle in Tears of the Kingdom, do so slowly and stealthily. If you go in aggressive, the insect will get scared and fly away. For a better success rate, you can hunt down the beetles at night when it's clear out. Rain will prevent them from coming out and they are seemingly not catchable during the daytime. If you need it to be nighttime, you can always progress time by resting at a campfire.
About the Author
Joey Carr is a full-time writer for multiple esports and gaming websites. He has 6+ years of experience covering esports and traditional sporting events, including DreamHack Atlanta, Call of Duty Championships 2017, and Super Bowl 53.