Over the weekend from Aug. 25-28, attendees gathered at the Metro Toronto Convention Centre for Fan Expo Canada 2022. Among the many booths were organizations Femme Gaming and Toronto Gaymers.
While Femme Gaming championed diversity and inclusion in esports for women and marginalized groups, Toronto Gaymers created a welcoming space where attendees shared their love for video games.
Jessica Medeiros, the founder of Femme Gaming, sat with Upcomer for an interview about the organization plus what it takes to build an inclusive esports and gaming space.
"I thought I was the only one."
At Fan Expo Canada 2022, Femme Gaming had a dedicated area filled with computers for gaming alongside a lounge where attendees chatted and rested. Players from all age groups gathered around the monitors while their friends and family members cheered them on.
"There's definitely been a big impact on the women of the tradeshow who come to visit the Femme Gaming lounge," Medeiros said. "It's amazing to see people stop and go, 'Oh, wow. This is here?' So many people said, 'Oh, this should've been invented like 20 years ago' or 'Why hasn't this been around since the beginning?' It's nice to see people embrace it."
Medeiros added how it's nice that fathers and husbands showed their support at the lounge. They did this by getting Femme Gaming merchandise for their wives of daughters who wanted to show that they are proud of being gamers.
Growing up, Medeiros believed that women in gaming were low in numbers. "I thought I was the only one," she said. After doing research later on, she discovered that women made up about 45% of gamers.
Change is coming! pic.twitter.com/BhlMj9quNL

— FEMME GAMING (@FemmeGamingGG) December 7, 2021
Femme Gaming champions inclusivity
To Medeiros, building an inclusive space is the heart of Femme Gaming. She has been playing video games since she was a kid alongside her older siblings. While she enjoys Mario Kart, she also loves first-person shooter games, with competitive Call of Duty being one of her favorites.
"As you know, as a female gamer, you go online and you hear a lot of remarks such as, 'Go back to the kitchen, why are you playing, girls are not as good as guys.' And it's just one of the hardest things to bring up. And I just wanted to change that."
Medeiros put her foot down by starting Femme Gaming. In addition to marketing towards women, the organization gives them a safe space. Femme Gaming also aims to educate men on women in esports while teaching everyone to embrace all genders when playing video games.
In addition to Femme Gaming, the convention boasted other gaming areas such as giant screens for the Bell Esports Challenge, which featured games such as Rocket League and Valorant. Gamers converged at the Esports Path to Pro panel that showcased the founders of Mirage and Able Esports. Some attendees dressed in cosplay to honor their favorite games such as Genshin Impact and Old School RuneScape.
Toronto Gaymers at Fan Expo Canada 2022
Elsewhere at Fan Expo Canada 2022 was the Toronto Gaymers booth that featured LGBTQ+ pins, buttons and apparel.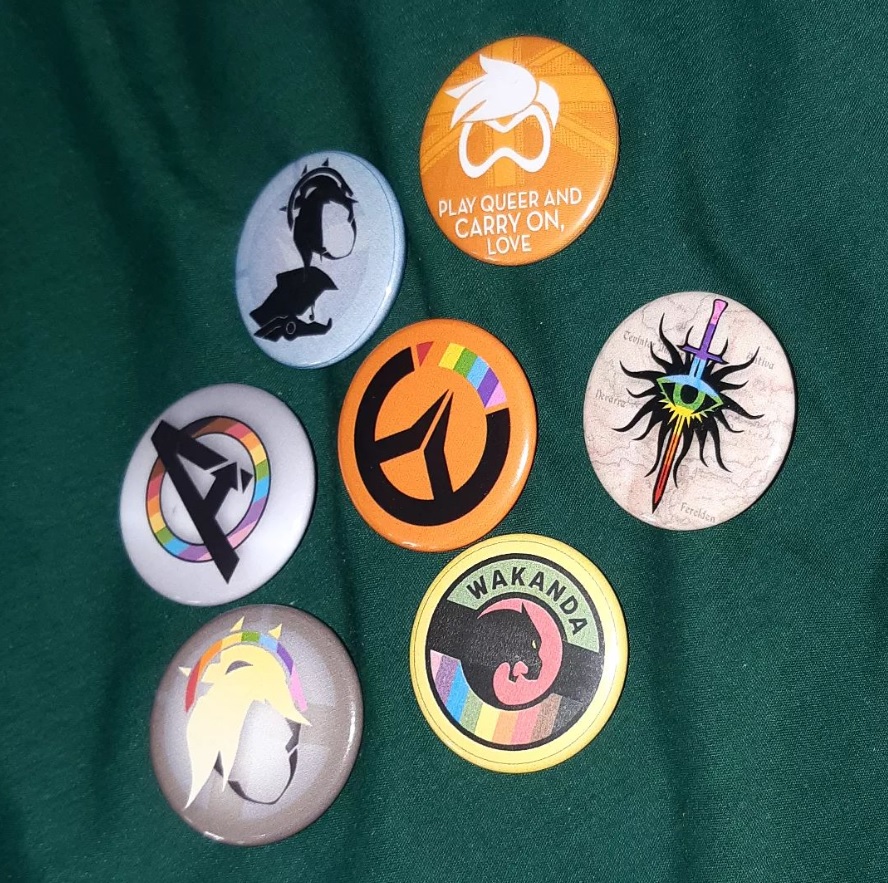 Ingrid Velasco, the outreach coordinator for Toronto Gaymers, shared her thoughts about the Canadian LGBTQ+ community. She found the organization via Meetup after she arrived from Mexico City. Velasco had such a great time at Toronto Gaymers' events such as board game nights and online Minecraft sessions that she decided to table at Fan Expo Canada 2022.
"I never had these things going on in my own country," Velasco told Upcomer. "I'm learning, and that's something that's not easy in my own country. So seeing in Toronto that things are a little more open — we have these ideas that we can just talk to people about. It's just really special because it's just something I would like to have had back home."
Velasco noted that the simple presence of Toronto Gaymers at conventions showed LGBTQ+ individuals that they're never alone. "It's so nice to tell people, 'We have a space for you,'" she said.
She recalled how younger attendees were excited in smaller, more local conventions as well. Velasco emphasized how Toronto Gaymers gave hope to these LGBTQ+ individuals that they will find a place where they will be welcomed.
About the Author
Amy Chen is an esports journalist and enthusiast who specializes in in-depth interviews and breaking news. A University of Toronto and Humber College graduate, she is passionate about building up the Canadian esports industry. Her current favorite games are Hearthstone and Heroes of the Storm, and she has always had a soft spot for World of Warcraft!