Throughout your travels in Elden Ring, you'll come across several items that you won't have any idea what to do with. Remembrances are one of the top offenders of this. However, going along with Remembrances are Great Runes, as you get both after defeating a demigod, such as Godrick the Grafted. We've already covered what to do with Remembrances, so now we're tackling the topic of Great Runes.
Great Runes differ from Remembrances in many ways. Perhaps the key difference is that a Great Rune doesn't come into effect without the aid of another item: Rune Arcs. You likely have encountered several Rune Arcs in Elden Ring before even getting to Godrick. However, up until now, you haven't known what their overall purpose is.
Below, you can see what to do with both of these items in Elden Ring.
Great Runes and Rune Arcs in Elden Ring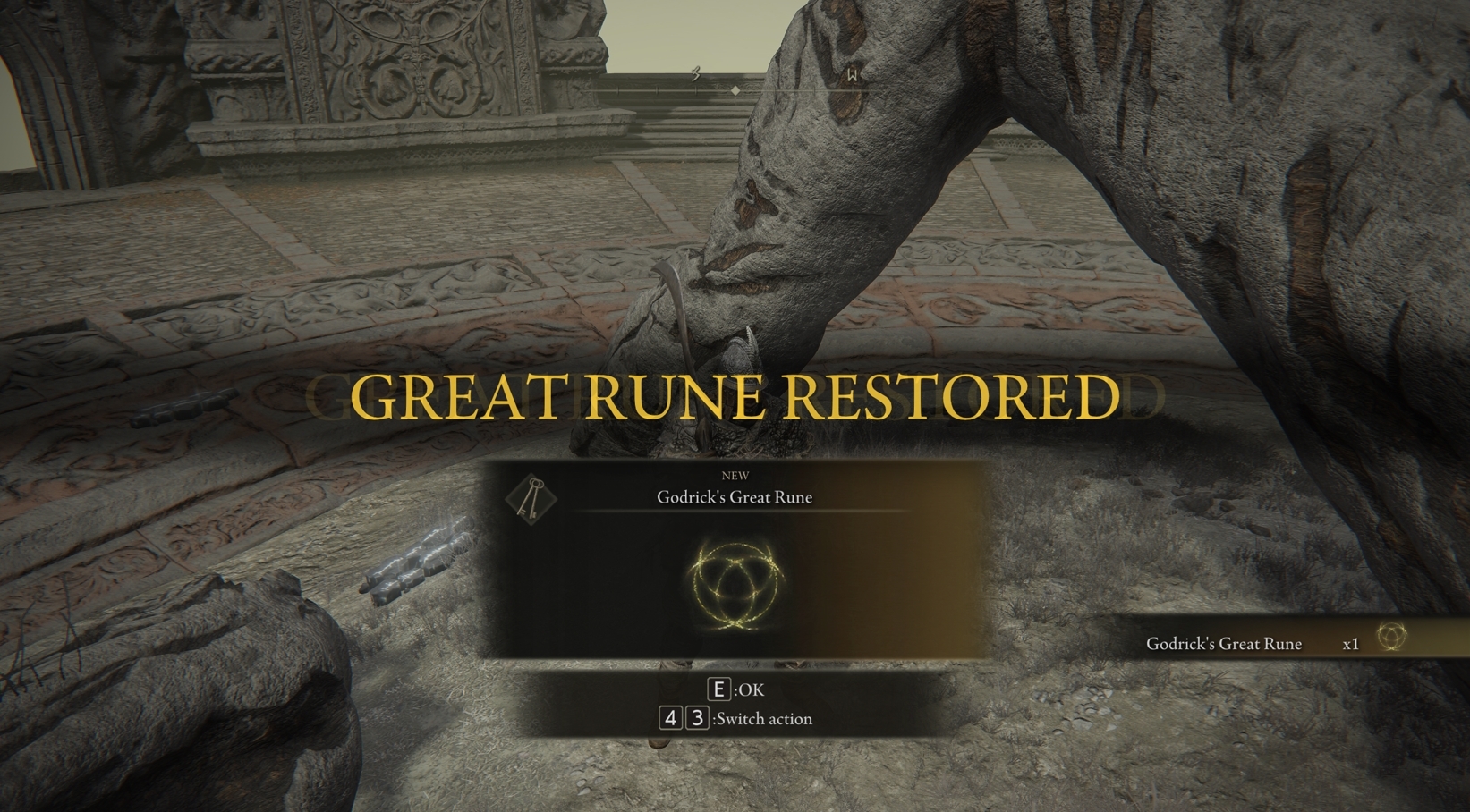 You will receive your first Great Rune in Elden Ring after defeating Godrick the Grafted. Each demigod boss drops one specific to them. You need to collect them all if you wish to challenge the final boss of the game. You can also choose to activate them; Great Runes house special abilities that can be activated when used with a Rune Arc.
In order to activate a Great Rune, you need to go to a specific Divine Tower. For Godrick, this tower is in Limgrave, sticking out of the water to the east of Stormveil Castle. Once at the tower, you can equip that Great Rune from the menu that pops up. However, its power won't be activated until you use a Rune Arc.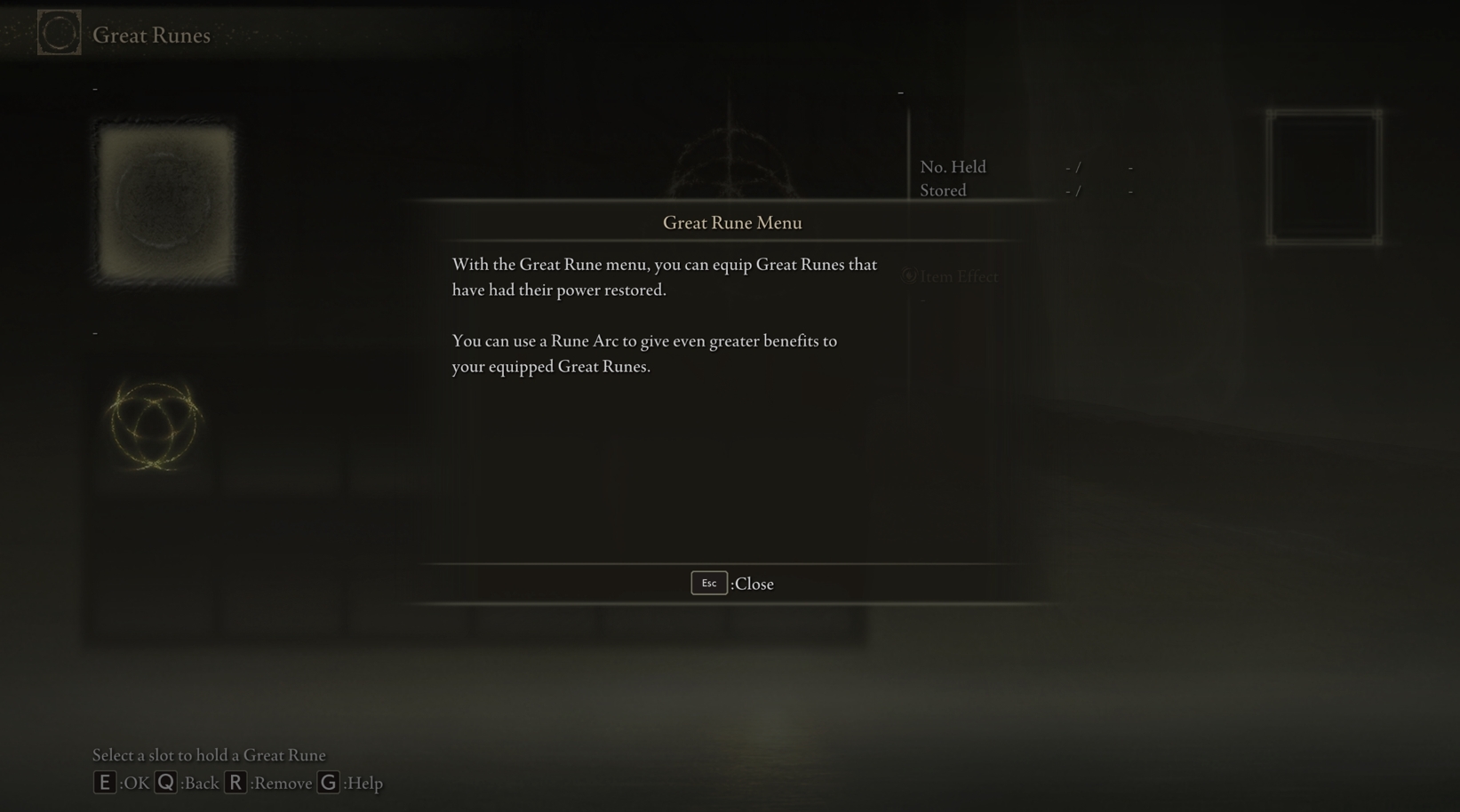 Rune Arcs are rare items that you will need to find in random parts of the map. Once you have one and have a Great Rune equipped, you can use the Rune Arc to activate the power of the Great Rune. For Godrick's Great Rune, you will receive a bump to all of your attributes when it's activated with a Rune Arc.
As you go along, you'll receive different Great Runes with different powers. You can decide which one you want to use but if you have no Rune Arcs, the item is useless.
For more helpful content, check out Upcomer's comprehensive Elden Ring guide hub.
About the Author
Joey Carr is a full-time writer for multiple esports and gaming websites. He has 7+ years of experience covering esports and traditional sporting events, including DreamHack Atlanta, Call of Duty Championships 2017, and Super Bowl 53.