League of Legends
VALORANT
CS:GO
Overwatch
Call of Duty
Halo
DOTA 2
Apex Legends
Rocket League
Smash
Tornados, bubbling balls of lava and giant sentient cacti are just a few of the obstacles that have made their way onto courses in Mario Golf: Super Rush. The next iteration in the famous plumbers' sports adventures is disappointing for many players, though. They won't be able to compete in the Mushroom Kingdom's infamous tournaments.
Mario Golf: Super Rush launched on June 25 and met mixed reviews. The follow up to World Tour on 3DS has tight mechanics, new characters and plenty of new modes — like Speed Golf and Battle Golf — where players run from hole to hole in order to complete the course fastest. It's a shame there isn't a way to compete with friends or other random players online.
"Kinda disappointed there isn't some sort of online tournament mode in Mario Golf," Ray "Rambo" Lussier, Dallas Empire Head Coach, said in a Tweet. "Playing with friends will be fun, but it seems kinda baseline to have some sort of online play accessible to anyone who wants to compete with random peeps."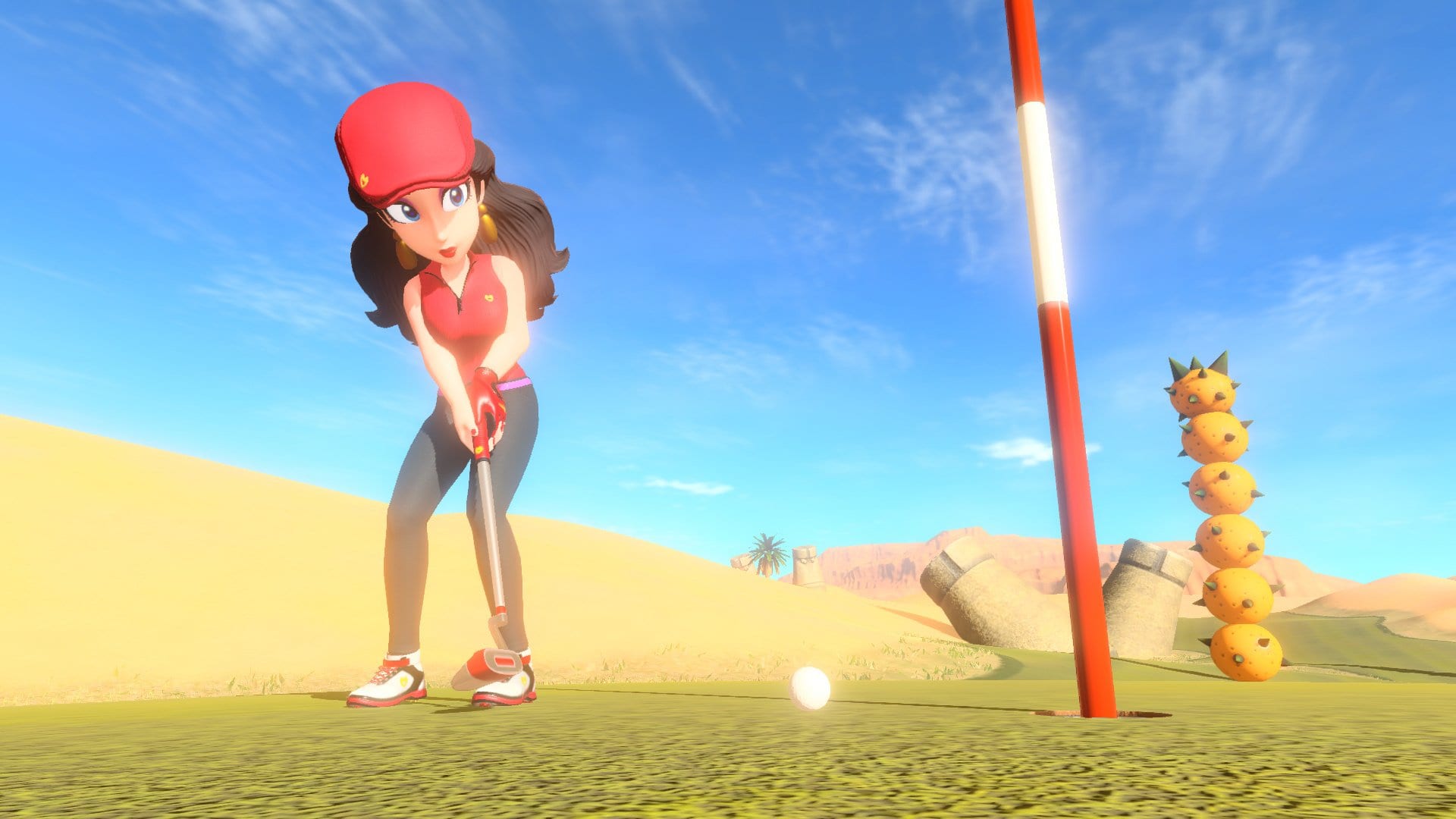 We won't see any Mario Golf: Super Rush tournaments just yet
Right now, the only way to play online is to create or join a room with up to three other players. There is no way to organize a tournament or compete against other golfers who have eagerly waited for a return to the zany courses that Mushroom Kingdom has to offer. It's especially disappointing, as Mario Golf: World Tour launched with a tournament mode in 2014.
Nintendo, who published the Camelot Software Planning-developed game, said there would be content updates in the future in its E3 presentation in June. One update will include a Mario Odyssey themed course, but that's all we know so far. There's no guarantee that a tournament mode will come to the game.
Mario Golf, like Splatoon or other Nintendo franchises, has seen an uptick in tournament interest since launching last month. Players have filled Discord servers and subreddits with requests for competition. They've organized some, but lobby limitations make the process of putting them together a chore. Mario Tennis Aces, also developed by Camelot Software planning, had a bare bones tournament mode at launch. Something is better than nothing, though.
Mario Tennis Aces received a steady flow of content after it launched. But, once all updates had been released, many fans were still disappointed with the game. Hopefully there will be some Pro-am Mario Golf tournaments with players from all kinds of esports in the future.