League of Legends
VALORANT
CS:GO
Overwatch
Call of Duty
Halo
DOTA 2
Apex Legends
Rocket League
Smash
Today amidst all of the excitement surrounding Apex Legends Season eight, Respawn Entertainment seemingly tried to slip in a new leak. On another Devstream episode, the developers purposely made sure fans saw a new weapon hanging on a rack.
Respawn has made it a habit to tease future content in the middle of revealing new content itself. We've seen a Crossbow leaked in gameplay videos and certain legends teased in other legends' cinematic trailers.
However, the leaked content has never been as blatantly shown as it was today. The developers wanted fans to see this new weapon but even still, the community can't seem to come to one conclusion on what the gun could be.
New weapon leaked ahead of Apex Legends Season 8
When Respawn entered a gun range to show off Season eight's new weapon, the 30-30 Repeater, fans immediately noticed something strange. There was a Bullpup-type weapon just hanging on a weapon rack out in the open.
At first, some fans thought this was the Volt SMG at a strange angle but upon further inspection, it was deemed to be a completely new gun. Data-miner Shrugtal was among the first to show off the weapon and get the community speculating.
Closeup.

They were being *very* careful to not hover over it in the devstream… 🤔 pic.twitter.com/q0JPtA2ZUd

— Shrugtal (@shrugtal) February 1, 2021
As Shrugtal states, the developers on the Devstream were being cautious not to cover up the weapon. Obviously, this means they wanted fans to see it, which only furthers the possibility of it being a future piece of content.
However, even with a close-up view, fans still couldn't make heads or tails of the gun. It's clear that the weapon is more compact, meaning it's likely an SMG or Shotgun. Some thought it could be the CAR SMG from the Titanfall series but this idea was quickly shut down when fans looked at the CAR more carefully.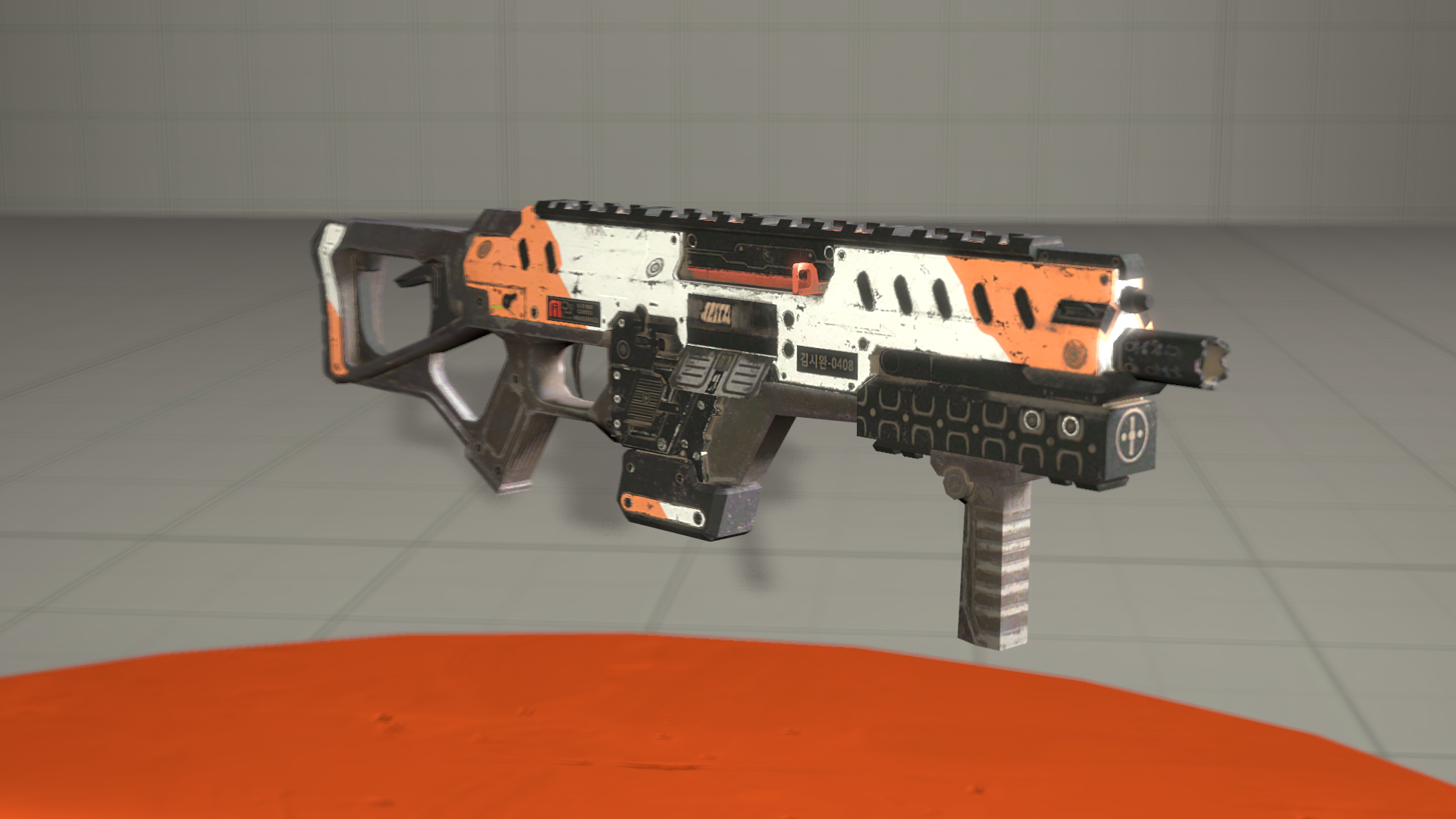 At this point, there's really no solid guess as to what the weapon could be. Perhaps it's an entirely new gun Respawn is developing or another weapon from the Titanfall series. Either way, it's unlikely Apex Legends will see another weapon introduced into Season eight but maybe Season nine will reveal what the gun is.
What do you think the weapon could be? Let us know, and keep up with Daily Esports for all Apex Legends news.

Joey Carr is a full-time writer for multiple esports and gaming websites. He has 6+ years of experience covering esports and traditional sporting events, including DreamHack Atlanta, Call of Duty Championships 2017, and Super Bowl 53.