Editor's note: The creator of the Harry Potter series, J.K. Rowling, has made her anti-trans rights views widely known. We at Upcomer are vehemently against the views expressed by Rowling, and encourage our readers to read about the impact of her views at our sister site, The Mary Sue. If you would like to donate to help trans people in need, please visit Trans Lifeline or Mermaids UK.
Magical beasts didn't play a huge role in the mainstream Harry Potter franchise. While beasts like the Hippogriff, which has been confirmed to return in Hogwarts Legacy, played a part in the series, they weren't many of them. However, the Fantastic Beasts franchise shined a light on many of the beasts that make up the Wizarding World, and it seems the developers at Avalanche Studios would rather include the magical beasts in Hogwarts Legacy, as evident by the recent gameplay trailer.
The trailer showcased several different magical beasts, including some from the Fantastic Beasts films. However, some fans are wondering just how big of a role these beasts will play in the upcoming Hogwarts Legacy.
Magical beasts in Hogwarts Legacy
According to the Hogwarts Legacy website FAQ, players will find no shortage of magical creatures in their journey. The FAQ states that players will be able to tame some of the beasts, using them as mounts to traverse different parts of the game. The Hippogriff will be a ridable creature, for example. Of course, there will also be some land-dwelling creatures that players can mount and ride.
As for the role of magical beasts outside of the taming process, players will also attend a class about the creatures. It's rumored this class will just be called "Beasts," but that's not confirmed as of yet. It's likely this class teaches players how to befriend beasts and the best tricks to use them as mounts. If this is true, then it would only be after taking this class that players can start to ride around on beasts.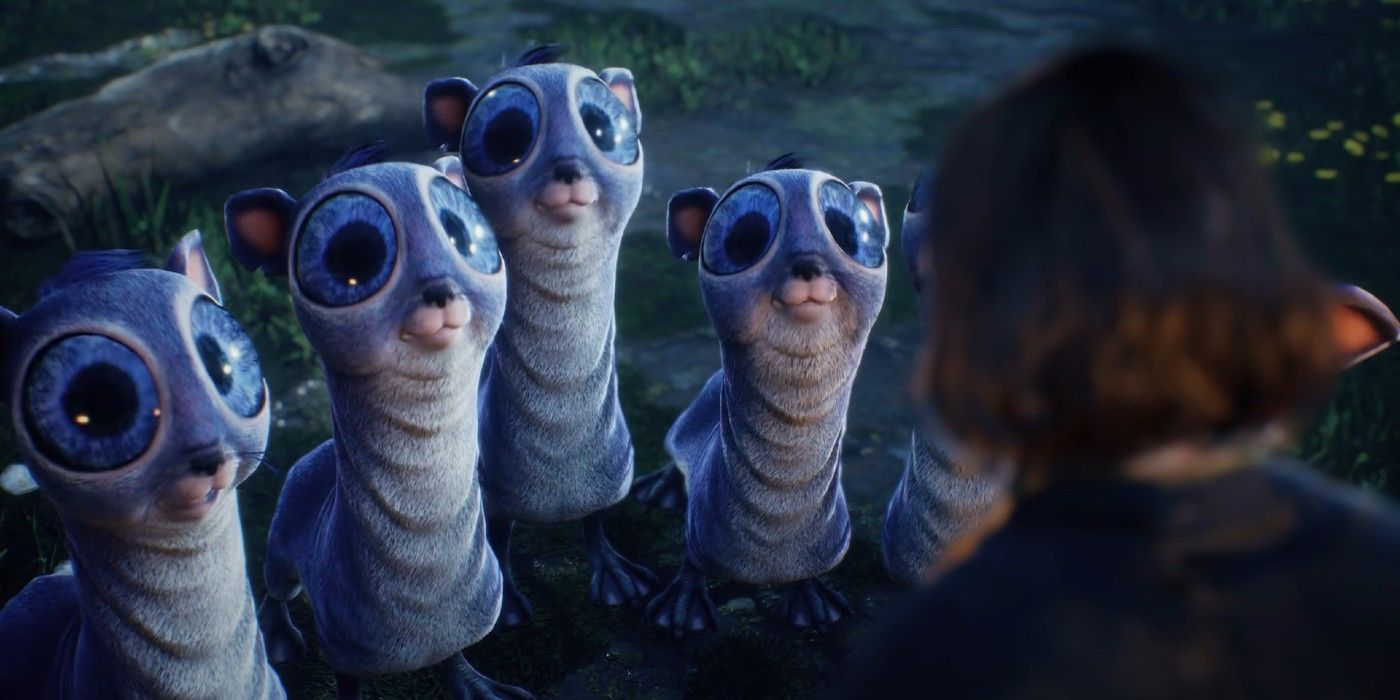 It's unclear just how large of a role magical beasts will play in Hogwarts Legacy. They could simply be in the game as mounts and nothing more. There's also the possibility they could play a role in the main story, perhaps used to combat the goblin/dark wizard alliance that's threatening the Wizarding World.
All will become clear when Hogwarts Legacy releases this holiday season. Until then, players will have to use their imagination or wait for more official details.
About the Author
Joey Carr is a full-time writer for multiple esports and gaming websites. He has 7+ years of experience covering esports and traditional sporting events, including DreamHack Atlanta, Call of Duty Championships 2017, and Super Bowl 53.