This content is sponsored by ExitLag.
Anyone who plays Apex Legends knows that an unstable internet connection can be extremely frustrating. Sometimes, bad routing or living far from a game's closest server can cause some serious pain points when it comes to latency. Even having high speed internet from a reliable provider isn't always enough to prevent lag issues in game.
For anyone who deals with big lag spikes or serious performance issues in Apex, using external software can help. ExitLag uses a network of servers to route your packet through the optimal route, reducing your ping to the lowest possible level. Here's how to use it.
Improving Apex lag spikes using ExitLag
ExitLag's website and software can look daunting, but this guide will show you how easy it can be to set it up and start improving your internet connection in Apex Legends. And there's no need to worry about up-front costs because your first three days are free, with no need to enter in credit card information. Here's how to get started:
To begin, access the ExitLag website
Click on "Free trial" and register
Download the software
If it's the first time doing the login, the user will receive three free days
After installing, log in, select Apex Legends and apply routes
Recommended ExitLag settings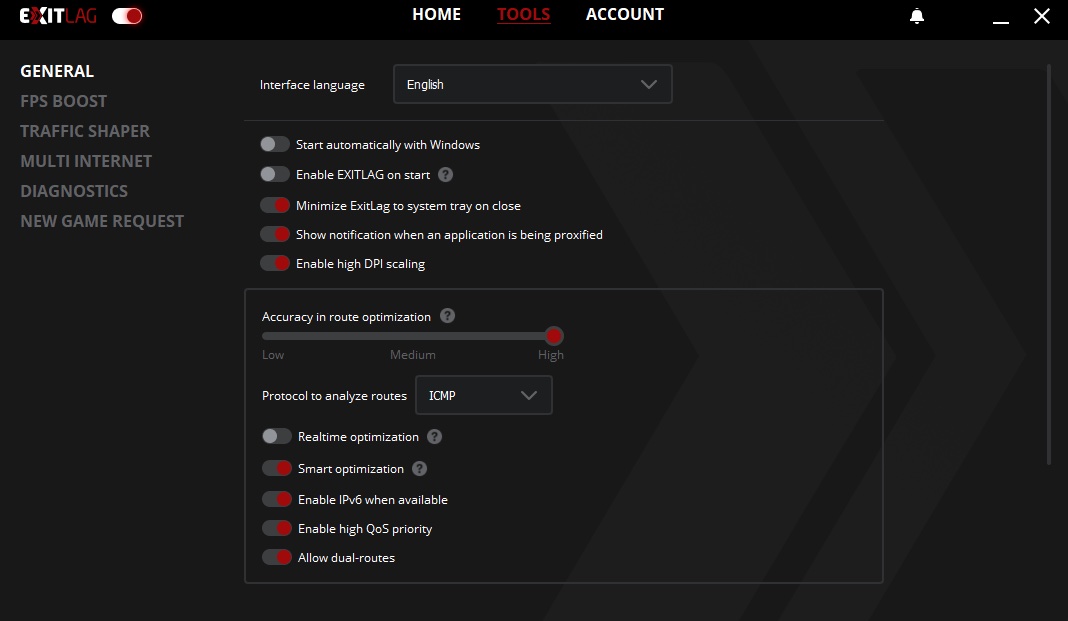 How ExitLag works
ExitLag is not a VPN service. Rather than using a private network, ExitLag just re-routes the data from Apex Legends and other supported game titles. As an example, if you're playing from central United States and suffering from high lag when you're connecting to game servers on the coasts, ExitLag will help by giving a stable, optimal route that maintains a steady, low ping.
Besides ExitLag's core purpose of using optimal routing to improve latency, the software also has a few bonus features that may help improve your gaming experience. The FPS Boost feature gives the user some options to bump up their in-game frame rate.
ExitLag's Traffic Shaper helps prioritize Apex Legends traffic on your PC (or other supported games). This helps avoid packet loss and can even be used to reduce ping while you're downloading another software in the background.
Lastly, the Multi Internet feature allows you to be on multiple internet connections at once. This is ideal for avoiding disconnects in ranked games.
Coby Zucker is Upcomer's resident CS:GO writer. He's also played League of Legends at the collegiate level and is a frequent visitor in TFT Challenger Elo. He's a firm believer that Toronto should be the next big esports hub city.