Spirit Ash summons are some of the most coveted items in Elden Ring. While there are some players who refuse to use them since they make fighting enemies easier, the majority of players have been taking full advantage of the summons.
One of the better ones to use, but not the best in Elden Ring, is the Greatshield Soldier Ashes. Using this Spirit Ash summons five soldiers holding Greatshields and swords.
Using this summons requires 74 FP, so you'll need to have at least some Attribute points in the Mind stat if you want to use it. Before that, though, you'll need to find the ashes. This requires you to progress one major questline quite far. Below, you can see the exact steps to find the Greatshield Solider Ashes in Elden Ring.
The Greatshield Soldier Ashes' location in Elden Ring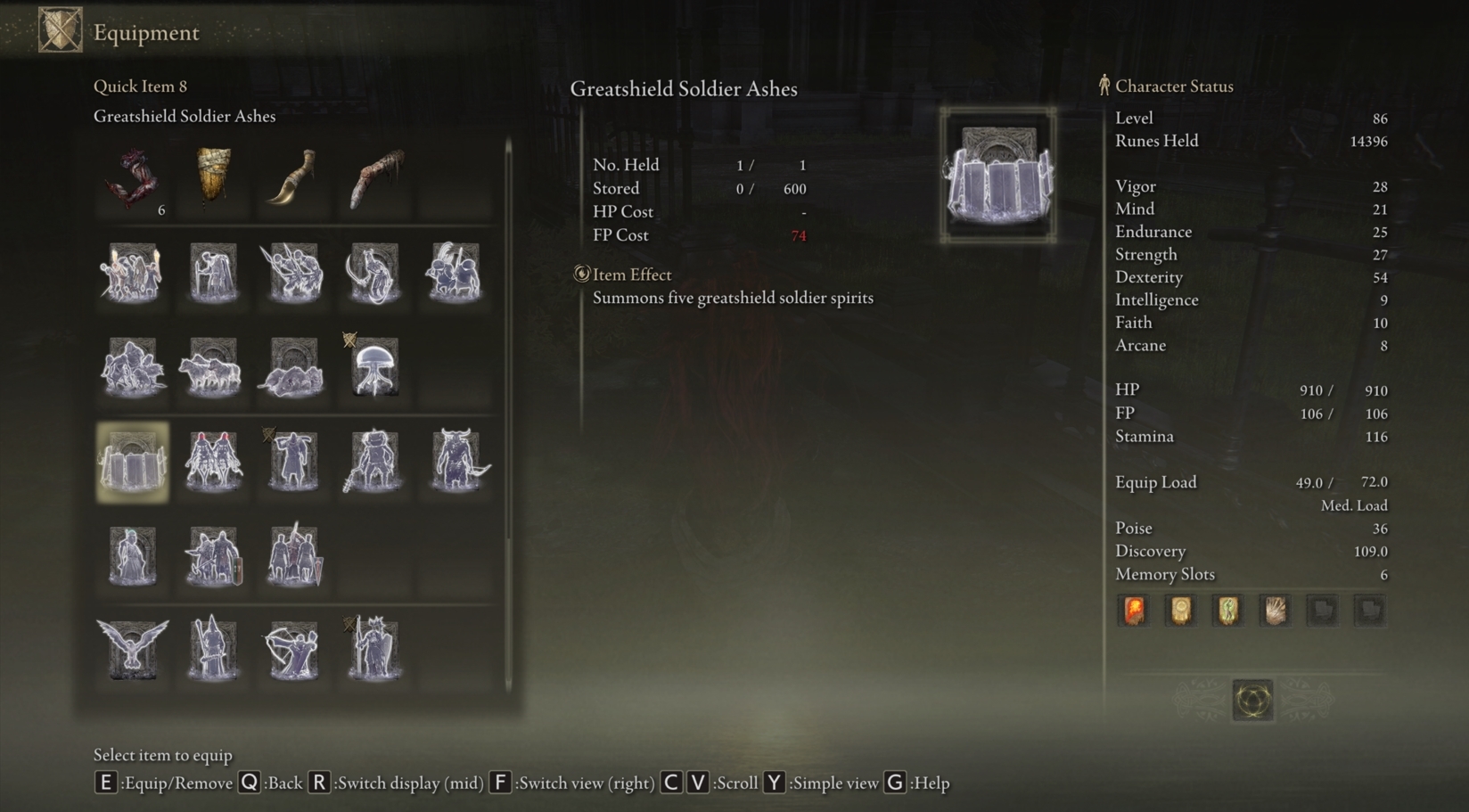 To find the Greatshield Soldier Ashes, you'll have to venture into Nokron, the Eternal City. This is an underground location in Elden Ring that requires you to become Ranni the Witch's consort. You can find her at Ranni's Rise in far northwest Liurnia, west of Caria Manor.
Once you talk to her at the top of the tower, she will tell you to meet her other consorts. Here, you will learn that General Starscourge Radahn needs to be defeated in order to release the stars he's keeping. Radahn is found at Redmane Castle in southeast Caelid.
If you manage to defeat Radahn, which is no easy task, you will trigger a cutscene that shows stars falling from the sky. If you head to the Mistwoods in Limgrave, you can get to Nokron, the Eternal City. We covered all of this in a previous guide.
Once in Nokron, you're looking for a graveyard in the first area of the city. This is found directly before the fight with the Mimic Tear. You will find the graveyard northwest of the central mausoleum past the starting Site of Grace in Nokron. In the graveyard, you'll find a Fallen Hawks Soldier enemy that you need to defeat. You can then loot a corpse to acquire the Greatshield Soldier Ashes.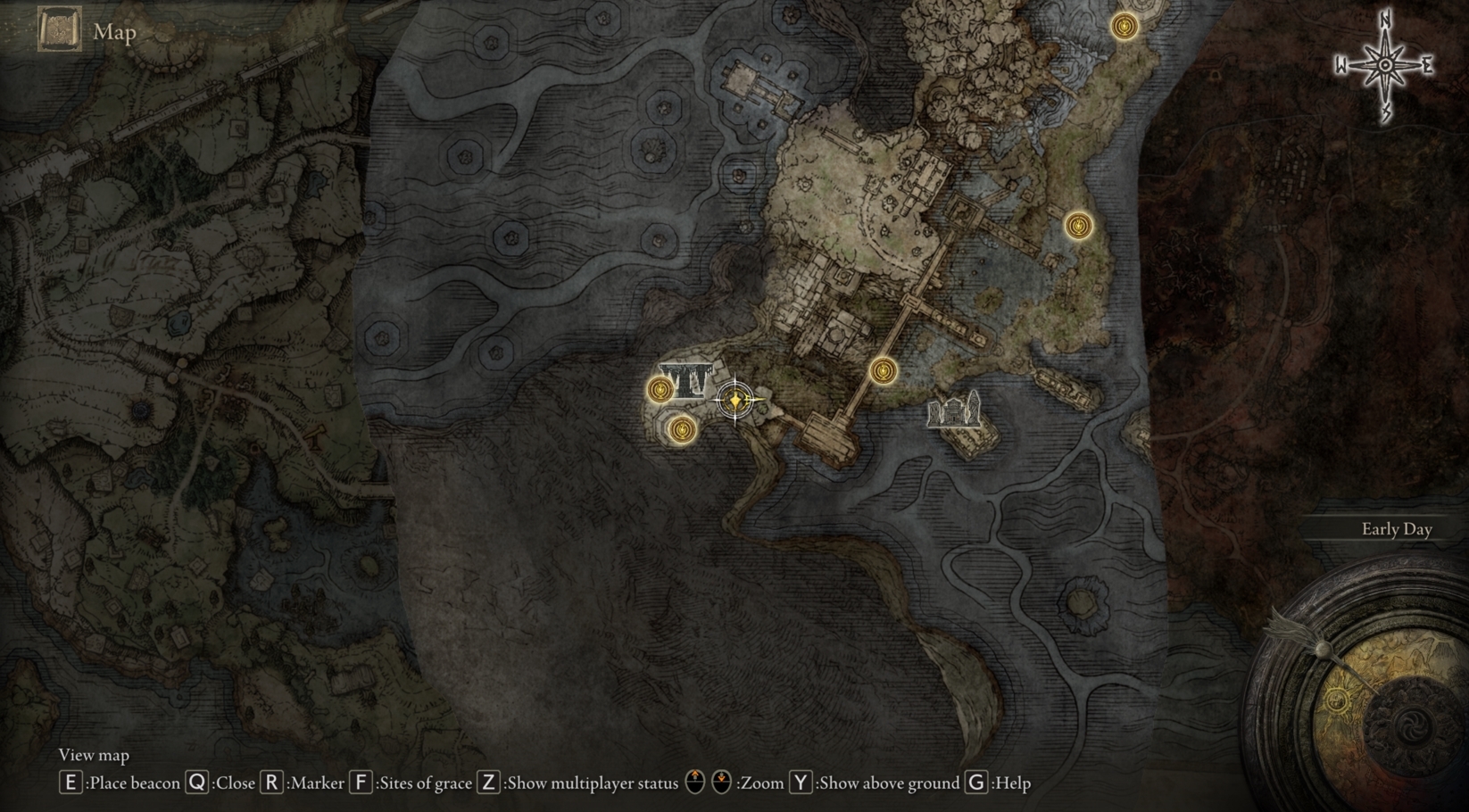 These ashes are considered a standard summon, so they can be upgraded using Grave Gloveworts instead of Ghost Gloveworts. Visit Roderika at the Roundtable Hold after completing her quest to upgrade the summons. As mentioned before, you will need at least 74 FP to call in the Greatshield Soldier Ashes.
For more helpful content, check out Upcomer's comprehensive Elden Ring guide hub.
About the Author
Joey Carr is a full-time writer for multiple esports and gaming websites. He has 7+ years of experience covering esports and traditional sporting events, including DreamHack Atlanta, Call of Duty Championships 2017, and Super Bowl 53.