Yesterday, Respawn Entertainment released the Spellbound Collection Event in Apex Legends Season 15. This brand new Collection Event was delivered in conjunction with a gameplay update for the battle royale. This update included the return of the fan-favorite game mode Control and the long-awaited addition of Private Matches to Apex Legends. Private Matches have been a requested feature for years, as they allow players to completely customize games to their liking.
Unfortunately, there is a minimum player count that's required before any player can start or join a Private Match. Private Matches are mainly intended to host tournaments of large sizes. There is even some customization available for the individual teams participating in a Private Match tournament. Of course, this means that players with a few friends won't be able to create their own Private Match. However, players that happen to have enough players for a full-fledged tournament might be able to swing it.
Read below for all of the details of the minimum player count for Private Matches in Apex Legends.
Minimum Player Count to play Private Matches in Apex Legends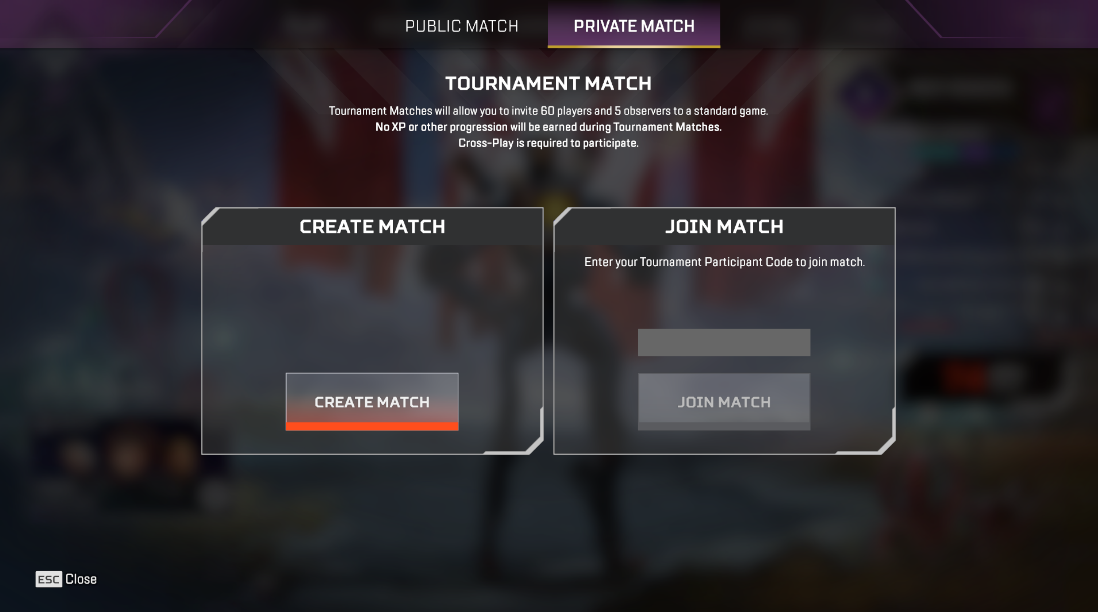 The minimum number of players required to start a private battle royale match is 30. The Arenas mode only requires six players to start a Private Match. If you're hosting a tournament for the battle royale mode, you can invite up to 60 players and five observers.
Once you've got enough players to play a tournament, you can customize all of your settings. This includes changing the settings from battle royale to Tournament, the official ruleset used by the ALGS. You can also assign the admin role to several players, which gives them access to customize settings as well. Only admins and the person hosting the game can begin a Private Match.
About the Author
Joey Carr is a full-time writer for multiple esports and gaming websites. He has 7+ years of experience covering esports and traditional sporting events, including DreamHack Atlanta, Call of Duty Championships 2017, and Super Bowl 53.