League of Legends
VALORANT
CS:GO
Overwatch
Call of Duty
Halo
DOTA 2
Apex Legends
Rocket League
Smash
An all-new trailer for Apex Legends has just released, showing off gameplay for Season 4: Assimilation. Launching tomorrow, Feb. 4, Season 4 is set to be the most exciting installment of Apex Legends yet. Complete with a new weapon, legend, and some big map changes, fans have every reason to be excited. Respawn has also stepped up its storytelling by introducing more background information to the World's Edge map. There's a lot to unpack with the new trailer, so let's hop in and take a look at what Season 4 will look like.
Apex Legends Season 4 gameplay trailer
Respawn is fully embracing the narrative of Hammond Robotics for Season 4 and beyond. The company is essentially responsible for the World's Edge map and everything that goes on with it. This is made evident by the fact that Hammond has placed a huge Harvester in the middle of World's Edge.
A Harvester, as we previously reported, is a resource-gathering machine that sucks the life out of the ground. While in the trailer Hammond makes it sound harmless, it appears that the map is slowly withering away. In the trailer, World's Edge is described as "ravaged."
It's unclear how this will affect Apex Legends going forward, but this could be the last time we see World's Edge in a season. Also shown off in the trailer was the new legend, Revenant, and new weapon, the Sentinel sniper.
Revenant looks just as terrifying as he did in the cinematic trailer. His abilities were displayed, confirming our suspicions that Shadowfall mode will be returning. As for the Sentinel sniper, the trailer showcased its charge-up ability. In case you're unaware, using a shield battery with the Sentinel applies an extra damage boost to the weapon's shot.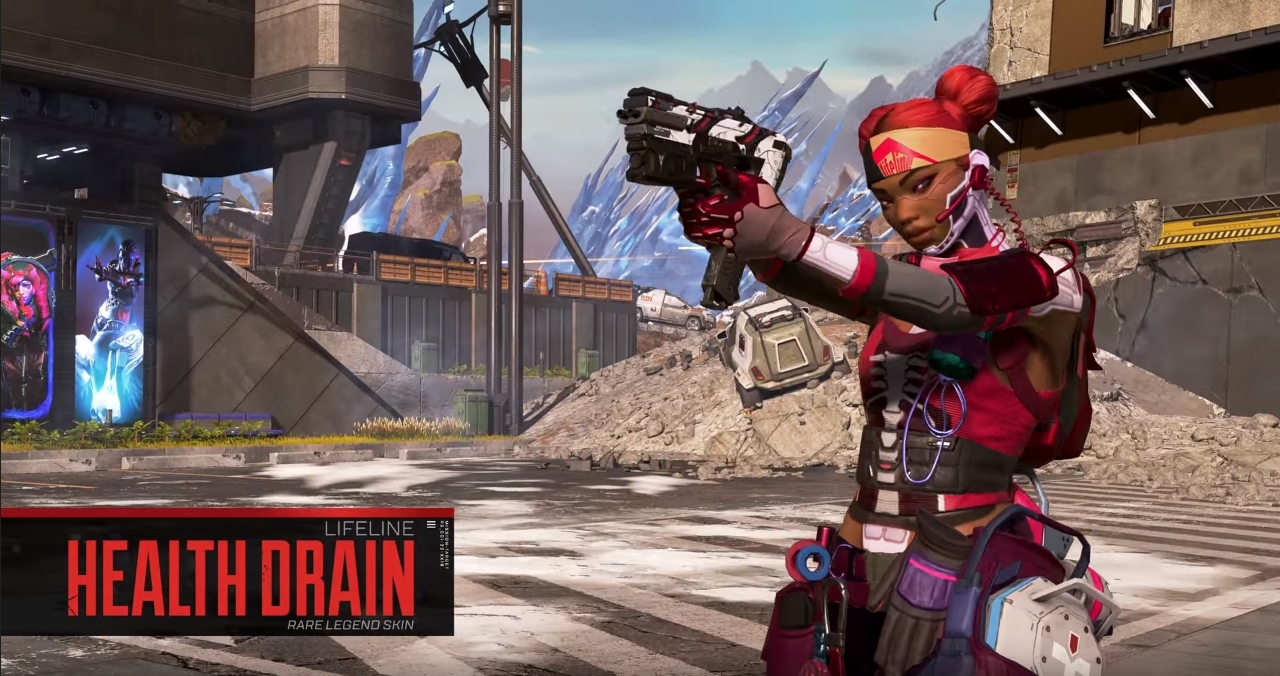 Aside from gameplay elements, some cosmetic skins were showcased as well. These include Perfect Soldier for Wraith and Health Drain for Lifeline. Both skins will be available through the new Battle Pass.
From the looks of it, this seems to be one of the best put-together seasons in Apex Legends. However, we'll have to wait another 24 hours before we know for sure.
Will you be playing Season 4: Assimilation when it releases? Let us know, and keep up with Daily Esports for all Apex Legends coverage.

Joey Carr is a full-time writer for multiple esports and gaming websites. He has 6+ years of experience covering esports and traditional sporting events, including DreamHack Atlanta, Call of Duty Championships 2017, and Super Bowl 53.