It was the grand finals of the 2021 Raleigh Kickoff Qualifier for Halo Infinite. OpTic Gaming, who were trying to win their third straight tournament to kick off the season, were facing off against Sentinels. There were nearly 100,000 live viewers tuning in to watch, most of whom were spamming positive phrases about Tommy "Lucid" Wilson as he decimated the Sentinels roster. With OpTic up 2-0 in the series and only needing one map to win, the seeds for Halo Championship Series Kickoff Major Raleigh 2021 looked set in stone.
Then, almost on cue, OpTic started to lose steam, falling to Sentinels on Bazaar Capture the Flag. It was then that the recent supremacy of OpTic was put to a firm halt. "We just let our foot off of the gas," Bradley "aPG" Laws said about the grand final matchup. "[Sentinels] just threw us off a little bit."
OpTic went on to lose the Raleigh Kickoff Qualifier to Sentinels, falling in two best-of-five series. It was the first loss the roster suffered in Halo Infinite and it nearly cost them the first seed for HCS Raleigh. But, when asked if they lost any confidence following the loss, the entire roster responded "no" in firm unison.
"Imagine if we said yes," aPG said with a laugh. "That wouldn't be good."
Justin "iGotUrPistola" Deese took things a step further with his response.
"There's no confidence loss whenever you lose a series. Some people see a loss; I see opportunity," he said. That quote seemed to resonate with the entire roster. Lucid even went on to tweet iGotUrPistola's words.
Coming together for HCS Raleigh
OpTic members iGotUrPistola, Lucid and Joey "Trippy" Taylor had been competing together as a trio since early 2018. This familiarity made it an easy choice to team together for Halo Infinite, but there was still the fourth spot to fill.
aPG was previously teaming with the current Sentinels roster, minus Bradley "Frosty" Bergstrom, who was competing in the Call of Duty League. Frosty, the former Halo world champion, decided to return to the scene after not landing a starting spot on any CDL rosters for the 2021 season. He chose to sign with Sentinels, which consisted of his former world champion team, and this led to the release of aPG in the fall of 2020.
The now-free agent aPG quickly decided to team with the trio of iGotUrPistola, Trippy and Lucid, all of whom began to look for an organization to represent. Lucid said that the roster of four looked at other options outside Team Envy but, ultimately, decided to sign with the organization. They were then caught by surprise when Envy merged with OpTic Gaming. Suddenly, the roster of four was under a new banner.
For iGotUrPistola, though, this was a rehash of the past. The longtime Halo player was on the OpTic roster in 2014 for a short time before moving over to Evil Geniuses. After being under the Envy banner for a few years with Trippy and Lucid, he's gotten to know both organizations well and seems excited to be a part of both for Halo Infinite.
"Being together with both of them again [Envy and OpTic] has honestly been one of the most incredible experiences of my life," iGotUrPistola said. "And that OpTic juice, it's juicy!"
The rest of the roster had nothing but positive things to say about joining Envy and OpTic, and they were shocked at how passionate the Greenwall, OpTic's fan base, really is.
The OpTic juice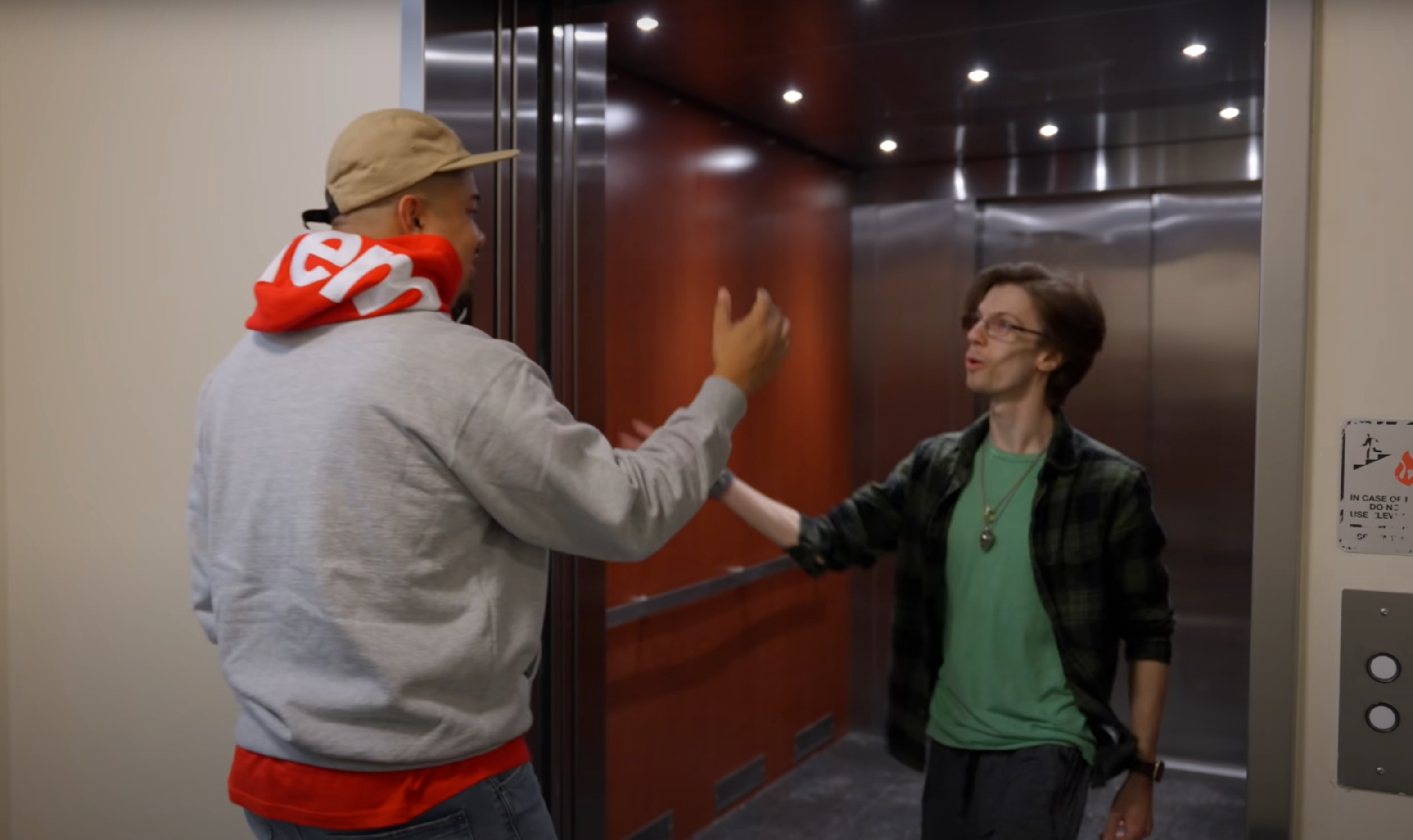 Throughout every tournament so far, the live stream numbers increase with great magnitude whenever OpTic plays. The famous phrase: "When does OpTic play?" was back in full force throughout Twitch chat. This support is something the new OpTic players always heard about but never got to fully experience.
That changed when an episode of The Process, OpTic's premier documentary series on YouTube, went live on Nov. 15. Since then, the team has experienced a level of support they haven't felt before.
"Until being a part of [OpTic] and getting to witness it myself firsthand, it's been unreal," Trippy said. "I never thought the support would be this crazy."
Can't wait for HCS to start, and for #OpTicHalo to take it all at Raleigh! https://t.co/CXy9xHfMP9

— James Bassett🇬🇧🇨🇦 (@TheMaverickJB) December 11, 2021
It's clear OpTic fans love having another Halo team. The social media tag #OpTicHalo is chock-full of messages supporting the team, with many fans counting the days until HCS Raleigh begins. The previous roster, which is now Sentinels, was dropped in 2018 prior to Immortals buying the organization. This passion will likely translate when the first Halo Infinite LAN in Raleigh, North Carolina takes place on Dec. 17.
iGotUrPistola is enthusiastic about the energy fans will bring to the arena. That, paired with an "entourage of people," as Pistola put it, within the Envy and OpTic organizations attending the event, could give the roster an advantage over their opponents.
However, the fans and their energy will likely be the only differences for OpTic on LAN. When asked how the online tournaments will translate to playing offline, Lucid said he doesn't expect much to change.
"Personally, I feel like the online experience in this game is pretty consistent," Lucid explained. "You can play LAN right now against bots in Halo Infinite and the gunplay and movement feel fluid."
OpTic are hoping their online success will lead to a win at Raleigh, but they're not taking any team lightly.
The first test for Halo Infinite teams
Despite OpTic making it to the first three grand finals of the season, the competition within Halo Infinite has been close. Teams like eUnited, Spacestation Gaming and Cloud9 have all proven they have what it takes to win any match they play. However, teams that haven't placed well thus far, like the Kansas City Pioneers, are still threats in the eyes of OpTic.
"I always feel like every team is a threat. Every team is still learning. Anything can happen at this event," aPG said.
The newness of Halo Infinite makes HCS Kickoff Major Raleigh 2021 an intriguing event. While teams like OpTic and C9 have placed well, other squads are learning new strategies every day. So far, no team has shown they can't compete with the rest of the organizations in Halo Infinite. OpTic were especially "pleasantly surprised" at how well the Kansas City Pioneers have been playing despite their placements, according to Lucid.
The Raleigh Major is shaping up to be one of the biggest events in recent memory for Halo. While Halo Infinite is still a baby in the eyes of esports, the OpTic players feel the game has brought the spotlight back on Halo. A large part of that can be attributed to the smooth launch the game has experienced. Lucid even called the beginning of Halo Infinite "the best possible start Halo has had competitively in a very long time or practically ever."
While the players feel that Halo developer 343 Industries has some aspects to tweak, like the broken Mangler, they're excited to be playing a premier esport title again.
"Yeah, I would say Halo is back," Trippy said.
About the Author
Joey Carr is a full-time writer for multiple esports and gaming websites. He has 7+ years of experience covering esports and traditional sporting events, including DreamHack Atlanta, Call of Duty Championships 2017, and Super Bowl 53.