There are a plethora of armor sets available for players to acquire and equip in Elden Ring. From sets that are only meant for the late game to those that boost a specific attribute, players will have no shortage of choices when deciding on their armor. For mages users, though, the decision might be a little easier once they know about the Snow Witch armor set in Elden Ring.
This particular set is meant for mage users only, as it has a high defense against magical attacks. It also simply looks like something a mage would wear, as it's what Ranni the Witch dons throughout most of Elden Ring. In order to acquire the Snow Witch set, you must progress through Ranni's questline to one specific point. Once you do, the set is yours for the taking.
Getting the Snow Witch armor set in Elden Ring
Your first step to acquiring this armor set is to become Ranni's companion. You can do this by visiting her at Ranni's Rise in the far northwest part of Liurnia. Once you've visited her tower and spoken to her, you can descend, talk to her other pledges and then go about carrying out her quest.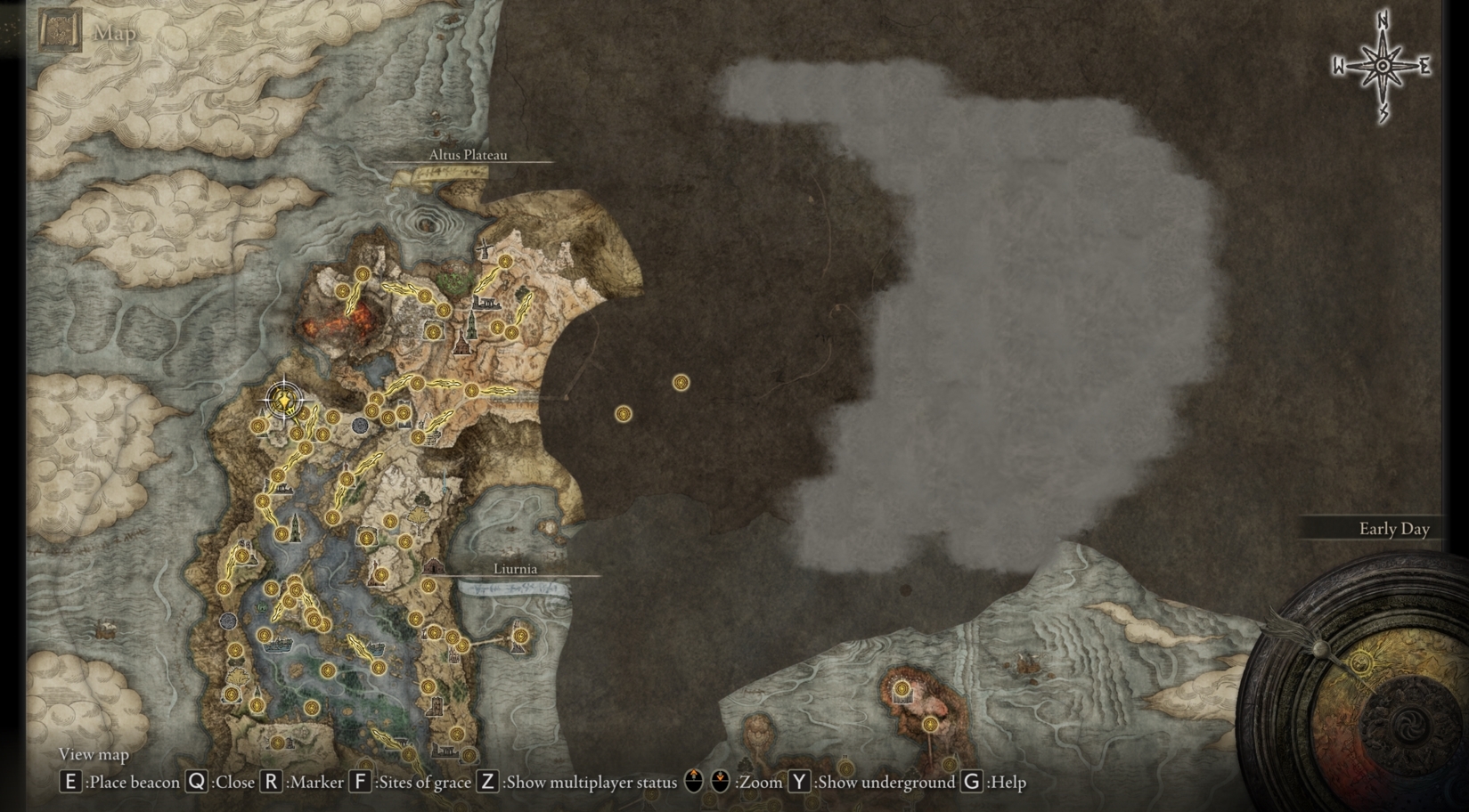 First, you will need to defeat Starscourge Radahn in Caelid. Then, you'll need to visit Nokron, the Eternal City. We went over how to do that in a previous guide. In Nokron, you will need to find the Finger Slayer Blade at the foot of the large skeleton statue below the Ancestral Woods Site of Grace.
With the blade in hand, return to Ranni's Rise, ascend to Ranni's chambers and give her the item. She will reward you with the Carian Inverted Statue in return, which you can use to get through Carian Study Hall. Once you've done so and made it to the top of the Divine Tower of Liurnia – which is connected to the study hall – you can return to Ranni's Rise again.
However, this time you want to head north until you reach a location called Renna's Rise. Climb the ladder inside and then look behind you. You should see a treasure chest, which will contain the full Snow Witch armor set, as seen below.
You're now the proud owner of a top armor set in the game. For more helpful content, check out Upcomer's comprehensive Elden Ring guide hub.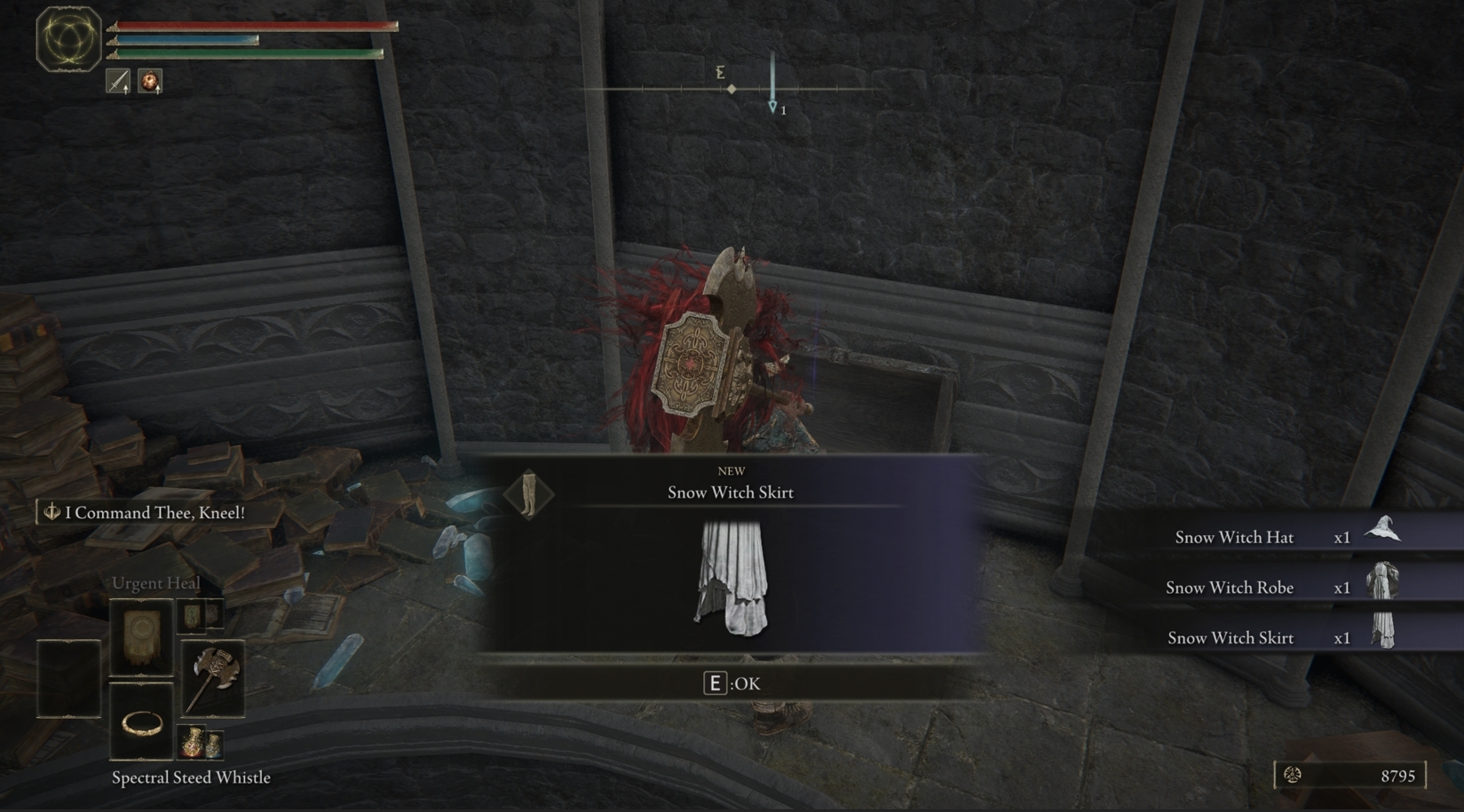 About the Author
Joey Carr is a full-time writer for multiple esports and gaming websites. He has 7+ years of experience covering esports and traditional sporting events, including DreamHack Atlanta, Call of Duty Championships 2017, and Super Bowl 53.