Arguably the best way to deal extra damage in Elden Ring is through blood loss, an added effect on your weapons to deal additional damage aside from just swinging your melee weapon or casting a spell. When you hit an enemy enough times with a blood loss weapon or spell, they'll slowly start to bleed and passively lose health.
The problem with effects like this is that not every weapon has them. To get around that in Elden Ring, you can use an Incantation, such as Bloodflame Blood. This Incantation, when cast, applies extra blood loss buildup to your weapon. It only lasts for a short time, so don't expect to have a permanent solution to your blood loss needs. However, if it runs out on your weapon, you can always just re-cast and keep on going.
To find out how to acquire the Bloodflame Blood Incantation, keep reading below.
Bloodflame Blood's location in Elden Ring
Bloodflame Blood is located in the region of Liurnia of the Lakes. You can find it through killing a Teardrop Scarab in the western part of the lake, northwest of Rose Church and south of the Academy and Temple Quarter. The scarab is found in the middle of some trees in this location. You can see exactly where to go in the map screenshot below.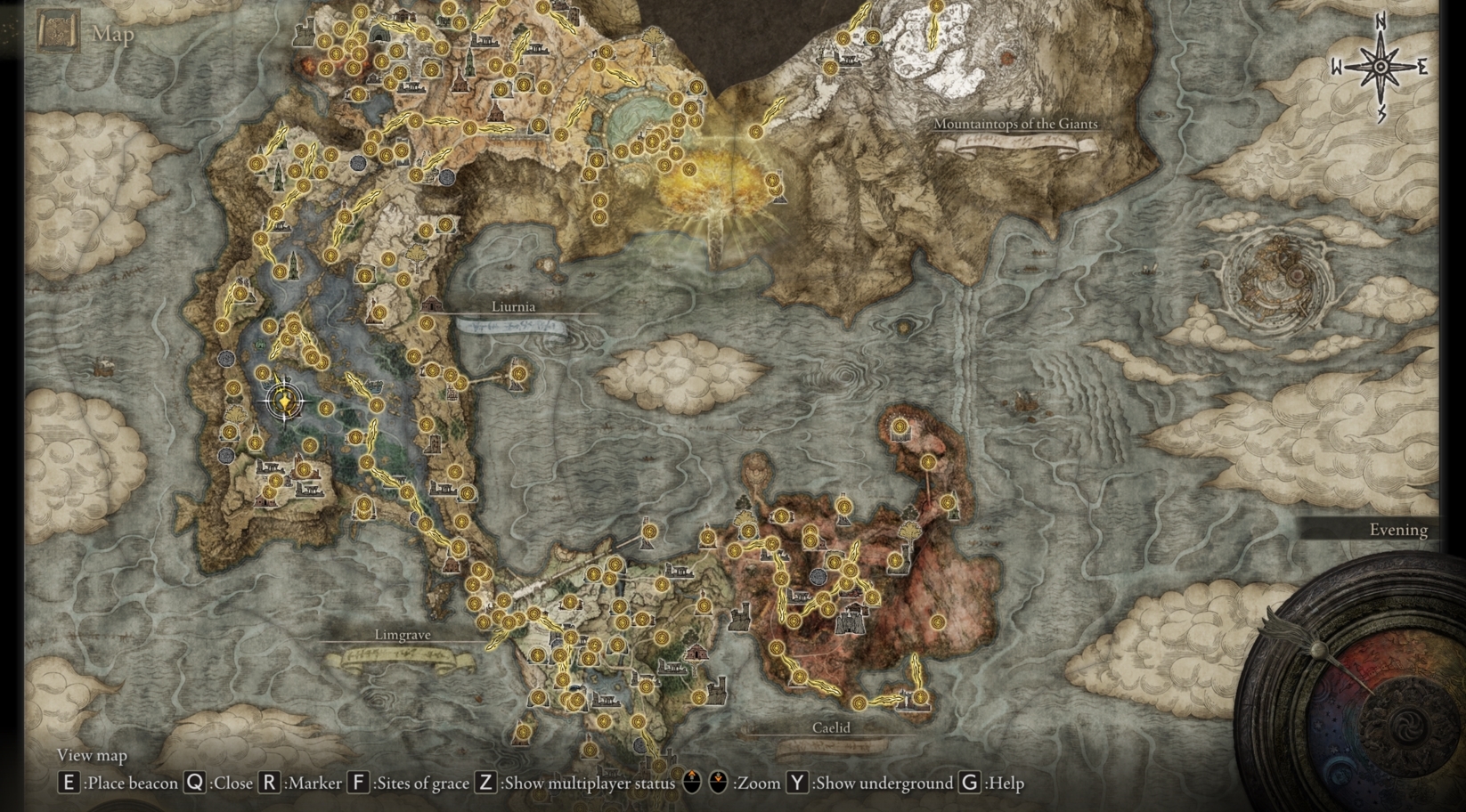 Be careful, though, as there are two Teardrop Scarabs in this location. One holds the Bloodflame Blood Incantation and the other holds nothing.
When you kill the right one, you can visit a Site of Grace and equip Bloodflame Blood through the "memorize spells" menu. The Incantation requires 12 Faith and 10 Arcane to use. It's usable on any right-hand armament that does not have the Bleed affinity equipped. So, if you're using the Seppuku Ash of War with the Bleed affinity, you won't be able to cast Bloodflame Blood.
This Incantation is best used on weapons that already have the blood loss buildup, such as Bloodhound's Fang and the Uchigatana. Using Bloodflame Blood on these weapons will essentially double the blood loss buildup you deal to an enemy.
For more helpful content, check out Upcomer's comprehensive Elden Ring guide hub.
About the Author
Joey Carr is a full-time writer for multiple esports and gaming websites. He has 7+ years of experience covering esports and traditional sporting events, including DreamHack Atlanta, Call of Duty Championships 2017, and Super Bowl 53.