Deathroot only has one use in Elden Ring, which is to feed the beast clergyman located in the Bestial Sanctum. This is a location in the far north part of Caelid and you can get there via a portal provided by D at the Roundtable Hold. Once you visit the Bestial Sanctum, you'll learn the beast inside requires Deathroot, which you need to find and feed to him. In exchange, you can receive some useful rewards, such as armor and items. Of course, to earn those rewards, you need to know where to find Deathroot in Elden Ring.
The item isn't something you just stumble across during your time in the Lands Between. Instead, you need to look in specific locations across the game's various regions. Usually, though, the item is earned by defeating a boss. There are also some chests that hold Deathroot, however. To learn where you can find every location of Deathroot, keep reading below.
Finding Deathroot in Elden Ring
There are eight locations that we know of to hold Deathroot. These eight locations are spread across the map. Each time you acquire a new piece of Deathroot, you can return to the Bestial Sanctum and give it to the beast inside. You'll earn a reward in exchange for your efforts but he will say he needs more.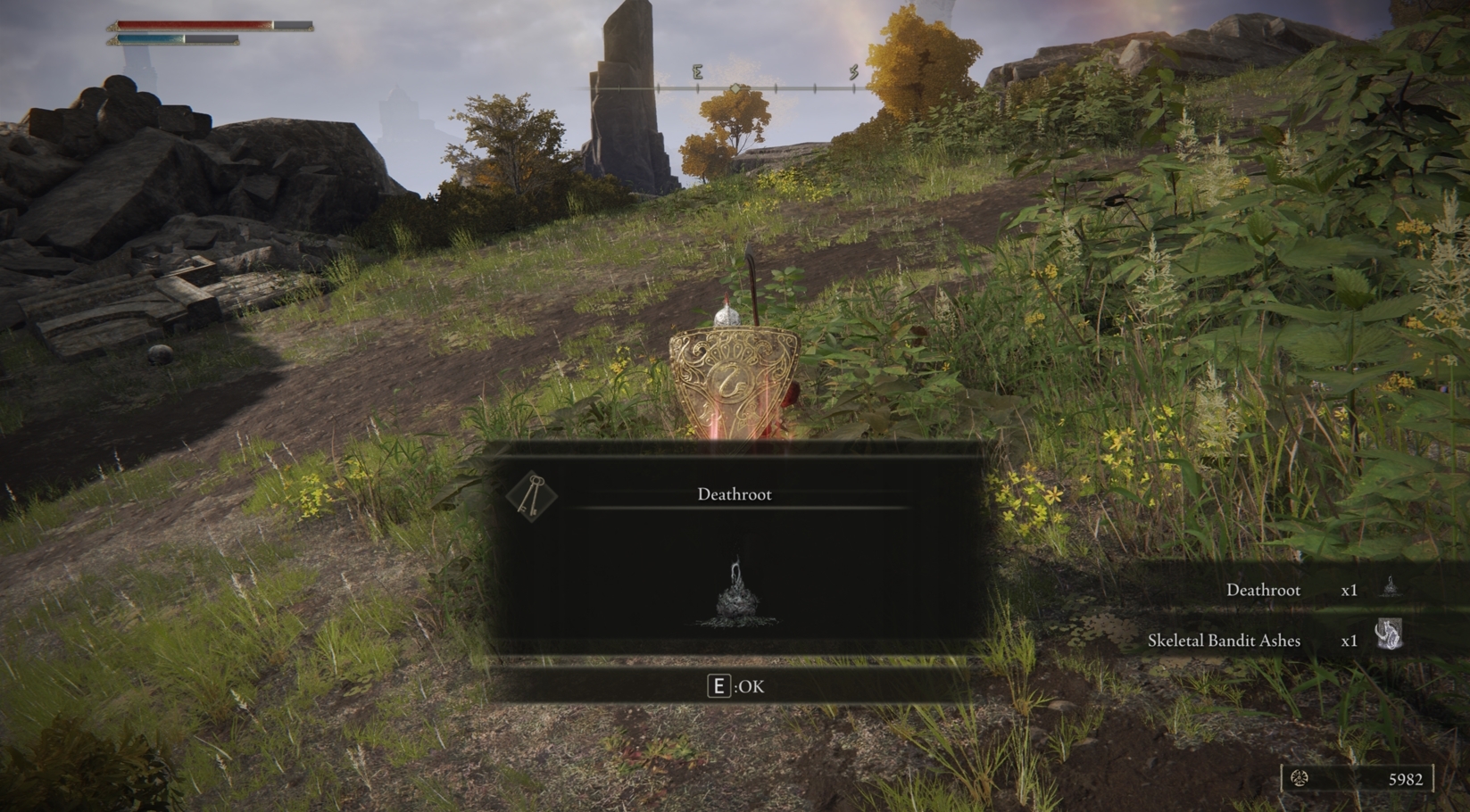 To find every piece of Deathroot, look at the list below:
Inside a chest in Deathtouched Catacombs
Inside a chest in Black Knife Catacombs
Inside a chest at Gelmir Hero's Cave, past the Red Wolf of the Champion
Inside a chest after defeating the Stray Mimic Tear, near the Haligtree Site of Grace
Earned by defeating the Tibia Mariner Field Boss at Summonwater Village
Earned by defeating the Tibia Mariner at Wyndham Ruins
Earned by defeating the Tibia Mariner at Liurnia of the Lakes
Earned by defeating the Tibia Mariner at Stargazer's Ruins
Those are all of the known locations of Deathroot in Elden Ring. Remember to keep coming back to the Bestial Sanctum to make the most out of finding the item.
For more helpful content, check out Upcomer's comprehensive Elden Ring guide hub.
About the Author
Joey Carr is a full-time writer for multiple esports and gaming websites. He has 7+ years of experience covering esports and traditional sporting events, including DreamHack Atlanta, Call of Duty Championships 2017, and Super Bowl 53.