One of the major side quests you can go on in Elden Ring centers around helping Ranni the Witch, otherwise known as Renna. Ranni tasks players with helping her slay her Two Fingers. To do this, you will need to defeat a major demigod in Elden Ring, venture to two different underground Eternal Cities and defeat numerous bosses. To finally complete the quest, you'll need to make your way out of the second Eternal City, Nokstella. However, as soon as you're about to leave, the game asks you for a Ring of Oath.
Up to this point, no item known as a Ring of Oath has surfaced in Elden Ring. As such, players are quite confused when they defeat a major boss in Nokstella and then they can't get out of the room to leave the city. Fear not, though, as you can find out exactly where to acquire a Ring of Oath down below.
Finding a Ring of Oath
If you don't already have it, the Ring of Oath is required to access the room behind Astel, Naturalborn of the Void, the final boss in Nokstella. This boss is extremely difficult to defeat and will likely require multiple attempts regardless of your level.
Behind Astel is a room that leads out of the city and back up to the surface. However, if you don't have a Ring of Oath, it will be blocked by a blue barrier. To find a Ring of Oath, you will need to fast travel to the Raya Lucaria Grand Library, where Rennala is located after you defeat her. This is the same location you can use to respec your stats.
In the Grand Library, there will be a treasure chest right near Rennala. Using the Discarded Palace Key you received from defeating the Baleful Shadow, open the chest to acquire the Dark Moon Ring. This is the Ring of Oath that the blue barrier requires. We go over Rennala's treasure chest in more depth in a previous article if you're struggling to find it.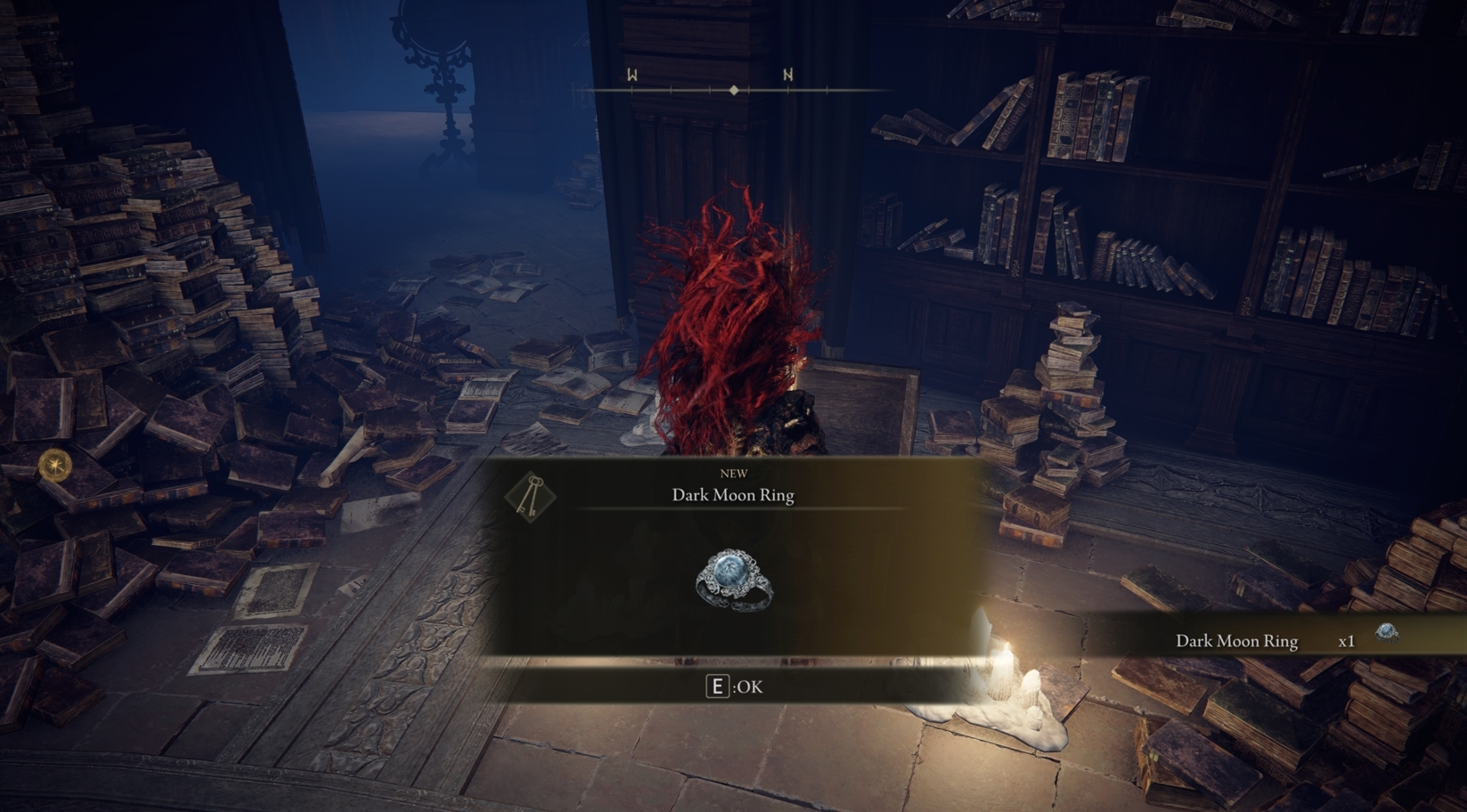 Fast travel back to Astel's boss room and you'll see the blue barrier has been lifted. You can now finish Ranni's questline and also grab her Snow Witch armor set if you wish.
For more helpful content, check out Upcomer's comprehensive Elden Ring guide hub.
About the Author
Joey Carr is a full-time writer for multiple esports and gaming websites. He has 7+ years of experience covering esports and traditional sporting events, including DreamHack Atlanta, Call of Duty Championships 2017, and Super Bowl 53.