MultiVersus has brought together fighters from vastly different corners of the Warner Bros. catalog, from cartoon characters like Bugs Bunny to Arya Stark from the not-safe-for-work "Game of Thrones." Nevertheless, the game as a whole tends to be fairly child-friendly.
However, there is an in-game setting for players looking for an experience that more closely fits the darker backgrounds of certain characters. Here's how players can enable mature language in MultiVersus.
How to enable mature language in MultiVersus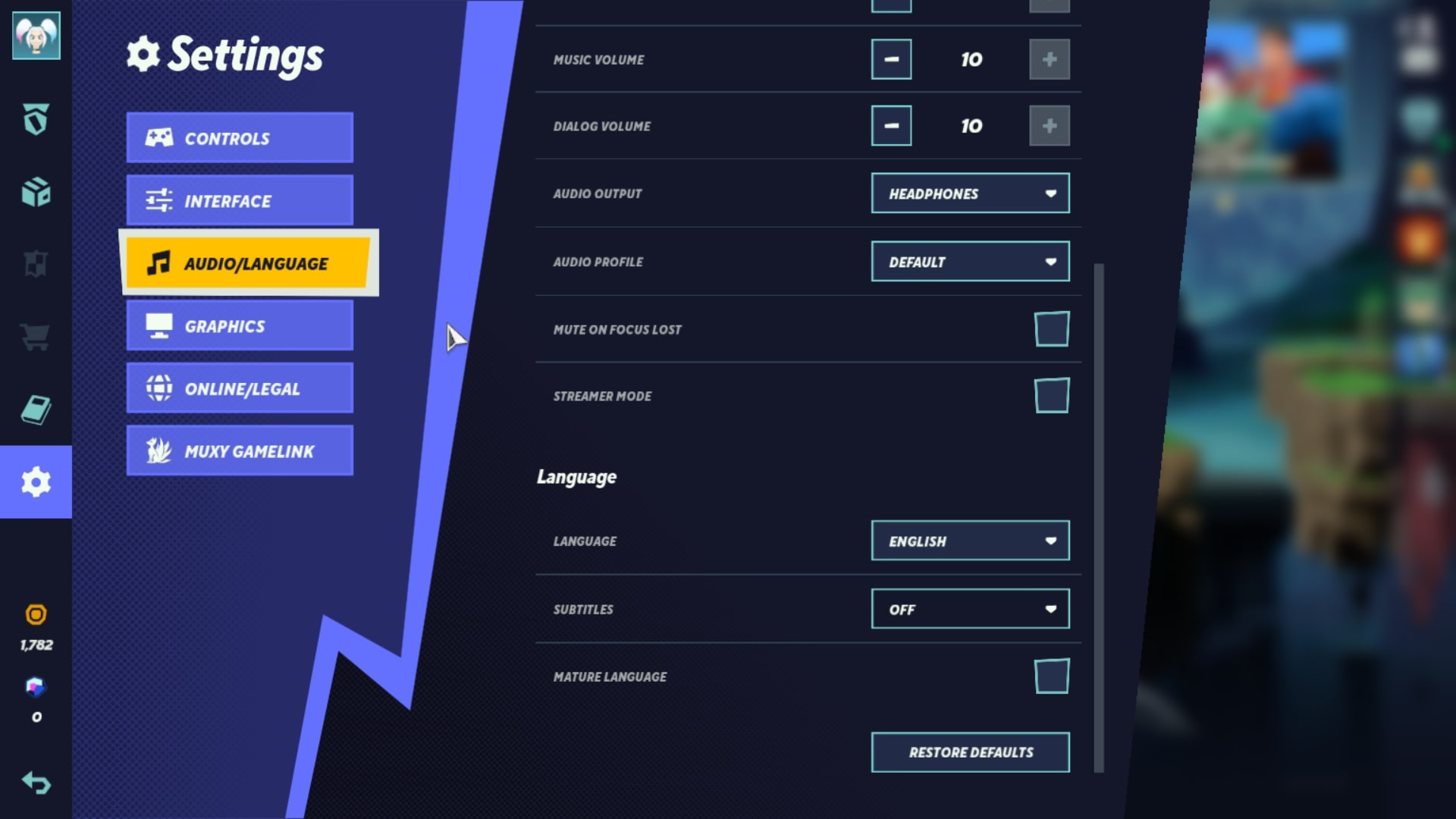 To turn on mature language in MultiVersus, players will need to click on the Settings button on the right-hand tab of the main menu. From there, they can navigate to their Audio/Language settings. On this screen, players can adjust different aspects of the game volume. They can also turn on subtitles that will appear on the bottom of the screen.
There is a button labeled "Mature Language" at the bottom of this menu. If the player hovers over it, a message will pop up encouraging them to ask their parents before clicking. Similarly, clicking it will spawn a message asking players if they're sure they want to turn on mature language. If the player clicks "Yes," certain characters will gain a bit more freedom with their words.
Who the setting affects
Currently, Harley Quinn and Batman appear to be the only MultiVersus characters who gain additional voice lines after enabling mature language. In general, it seems characters are unlikely to swear in MultiVersus if they don't do so in their source material.
In addition, Rick is shown using a censored curse word in his quote on the official MultiVersus website. As a result, it is likely that both Rick and Morty will gain extra dialogue through the mature language setting once they become available in game.
Of course, the game has a T rating; as a result, fans shouldn't expect as much adult language as an M-rated game might have, even with this setting. And, with the MultiVersus rule set prohibiting explicit language directed at other competitors, Evo 2022 viewers shouldn't expect to see much in-game swearing either.
Dylan Tate is an alumnus of the Hussman School of Journalism and Media at the University of North Carolina at Chapel Hill. He is a gaming journalist with a love for Nintendo esports, particularly Super Smash Bros. and Pokémon.