League of Legends
VALORANT
CS:GO
Overwatch
Call of Duty
Halo
DOTA 2
Apex Legends
Rocket League
Smash
As per usual, around a week before a new Apex Legends season, Respawn Entertainment has released the official launch trailer. In this case, we have Season 7: Ascension, which is introducing a plethora of new content into the battle royale. Up to this point, we've officially heard confirmation of Olympus, the Trident, Horizon, and a flurry of buffs. While no weapon has yet been formally revealed, there are plenty of leaks surrounding that area. Although, for now, we're going to focus on the trailer and what's already been confirmed for Season 7.
The Apex Legends Season 7 Ascension launcher trailer
With Season 7 – Ascension, the stakes are higher on new map Olympus. New Legend Horizon understands the gravity of the situation, and she's sure to give the other Legends a lift. Plus, build your community with Clubs and more!

Rise to new heights when Season 7 launches Nov 4. pic.twitter.com/OICuuqTink

— Apex Legends (@PlayApex) October 28, 2020
The launch trailer showcased a ton of new details about the content that's arriving with Ascension. First and foremost, the rocket has taken off from World's Edge, which could signify that the Apex Games are leaving the map behind entirely. However, that doesn't line up with what we've heard regarding the Ranked Series splits. We'll have to stay tuned for more information on that front.
With the rocket taking off, the legends have left as well, coming to Olympus for the first time. Here, they meet Horizon, a Scottish engineer with some incredible abilities. The trailer showed some of these abilities in action, including:
Passive Ability: Soft Landing – Horizon doesn't go through a "hitting the ground" animation when falling from a distance
Tactical Ability: Gravity Lifts – A small disc that can send players high into the sky
Ultimate Ability: Black Hole – Pulls enemies into the area of effect and damages them
Besides Horizon, we also saw the Trident in action, hovering above the ground and taking the legends for a ride. It appeared to go fairly fast in the trailer, but this could just be for cinematic purposes. We'll know more stats on the vehicle when the Season 7 patch drops for Apex Legends on November 3 or 4.
Finally, we got to see Olympus in all her glory. The trailer took us through some of the locations on the map, and the areas look stunning. Vibrant and filled with unique POIs, Olympus could be the best map we've seen in Apex Legends to date. However, we won't know how the map works gameplay-wise for at least a few days after launch.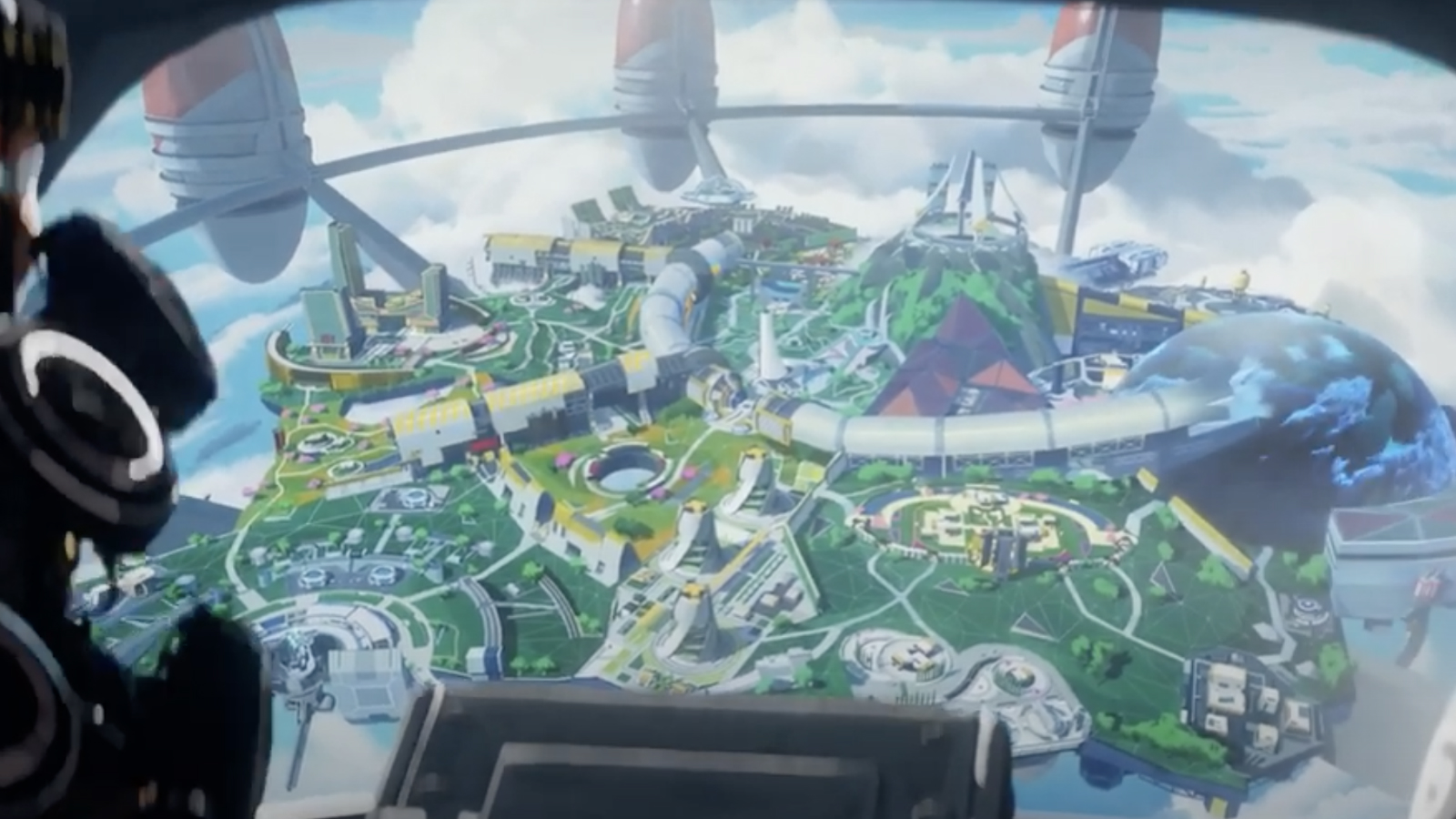 Official patch notes for Season 7 should drop right around when the update goes live, so stay tuned to Daily Esports for all updates.

Joey Carr is a full-time writer for multiple esports and gaming websites. He has 6+ years of experience covering esports and traditional sporting events, including DreamHack Atlanta, Call of Duty Championships 2017, and Super Bowl 53.