One of the major highlights so far in Fortnite Chapter 4 Season 1 has been the introduction of YouTuber Jimmy "MrBeast" Donaldson. Not only is MrBeast throwing a $1 million tournament in Fortnite, but Epic Games has given the YouTuber a plethora of in-game cosmetics as well. This means players will be able to take part in a virtual MrBeast video, complete with obstacles, challenges, and money, and play as him in Fortnite to boot. MrBeast has two different skins coming to Fortnite, the basic MrBeast skin and the MrBeast6000 skin.
The former allows players to don MrBeast in his usual get-up that he's often seen in during his videos, which is a hoodie, pants, and a farmer's hat. However, the MrBeast6000 skin is a complete shake-up and sees the YouTuber take on the appearance of his logo. To find out exactly how to earn yourself the MrBeast6000 skin and his other cosmetics, keep reading the guide below.
Getting the MrBeast6000 skin in Fortnite
Unlike the MrBeast Brella Umbrella, which is only available through the Extreme Survival Challenge, the MrBeast6000 skin is only attainable via the Item Shop. The same goes for the regular MrBeast skin, both of which can be seen below.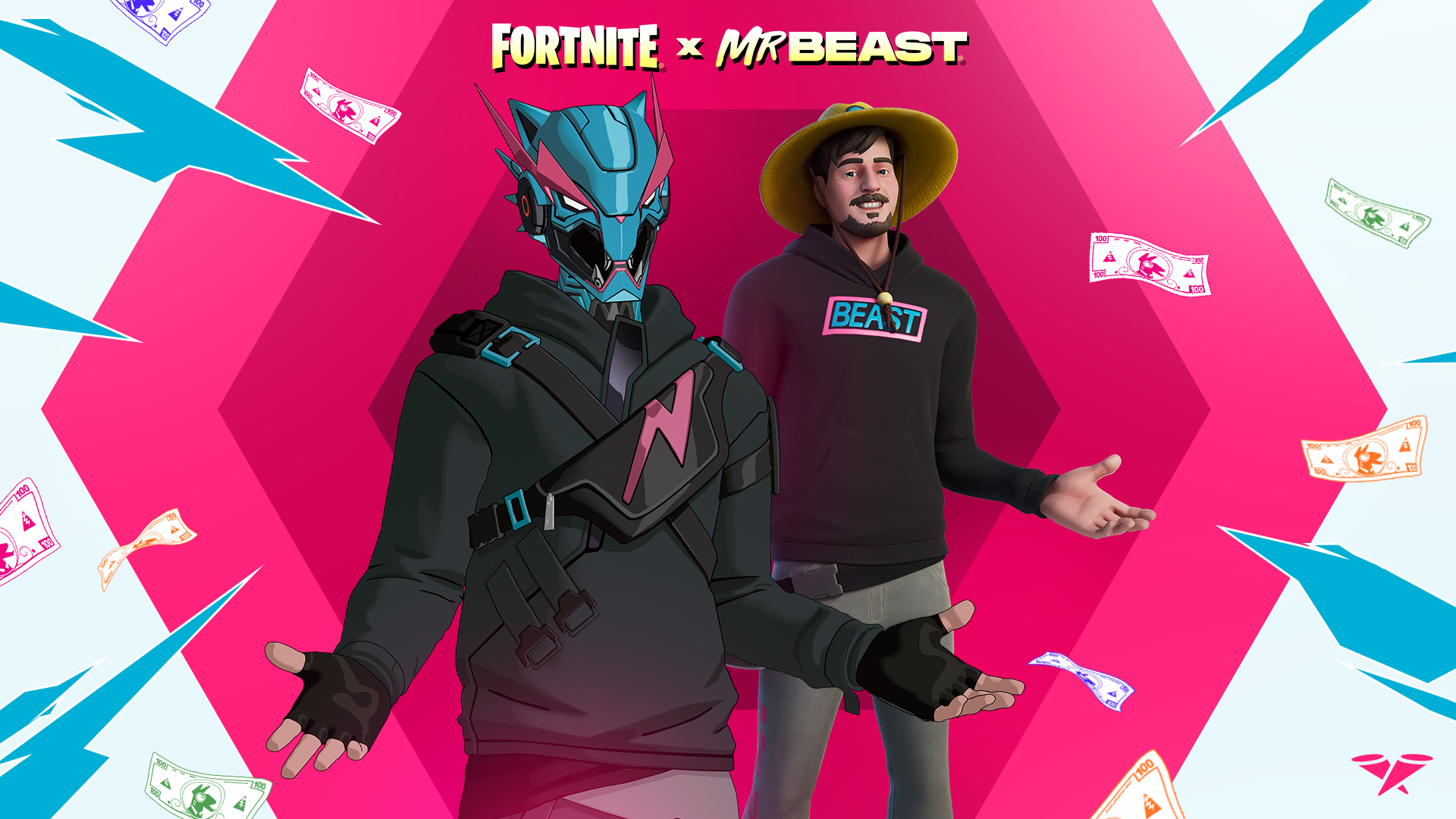 There's not yet word on how much these skins will cost and what other cosmetics could be arriving with them. However, we won't have to wait very long to learn about the pricing for these Item Shop skins. Both of the skins will be released on Wednesday, Dec. 14. They will likely remain in the Item Shop until the end of the Extreme Survival Challenge, which concludes on Dec. 17 at 3 pm PT.
If you want to buy both of the MrBeast skins, you might want to start saving your V-Bucks now.
About the Author
Joey Carr is a full-time writer for multiple esports and gaming websites. He has 6+ years of experience covering esports and traditional sporting events, including DreamHack Atlanta, Call of Duty Championships 2017, and Super Bowl 53.