Augments allow players to customize their playstyle by activating different abilities throughout a match, just like Perks in Call of Duty. With the right use of Augments, players can turn the tides in their favor and gain access to additional weapons and items.
Although there are over 20 Augments available in Season 1, unlocking and using them can be confusing for players. This guide will help teach you how to unlock and use Augments in Fortnite.
Fortnite — How to unlock Augments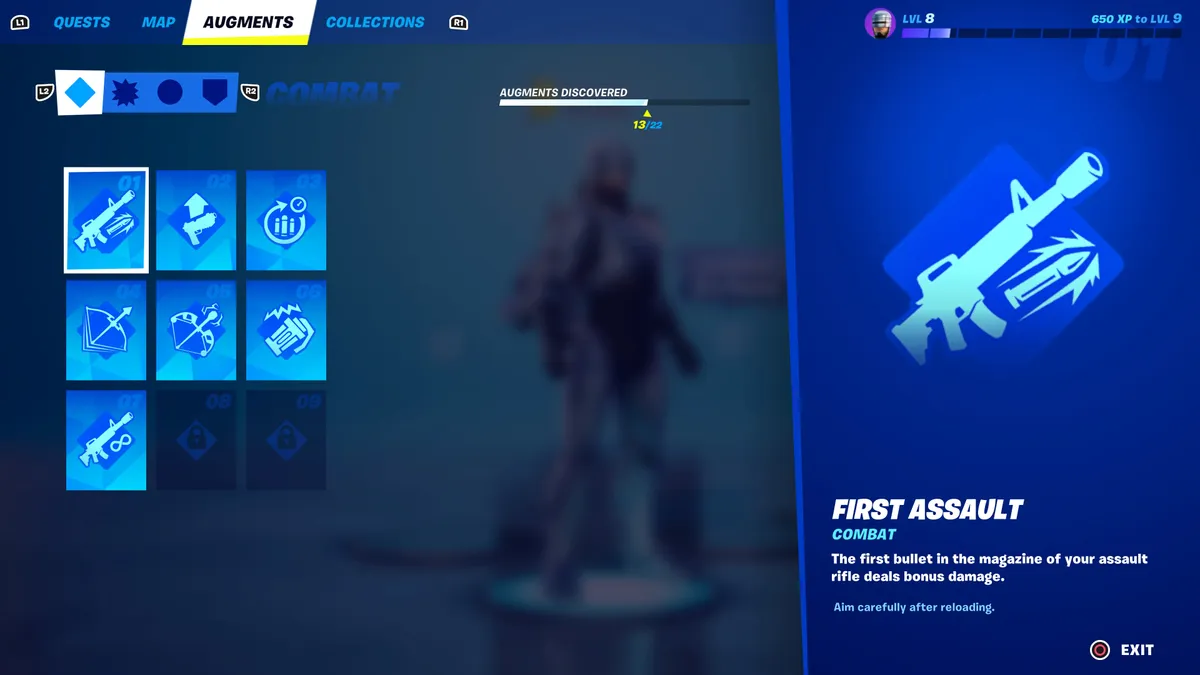 To unlock Augments, you will need to progress your Battle Pass, which contains the extra Augments that are not unlocked at the beginning of the season. As you level up, more Augments will become available in-game. Take your Fortnite gameplay to the next level with Augments and start customizing your playstyle like never before!
Activating Augments in Fornite
Augments will not be activated at the start of a Fortnite match. Instead, you will have to wait around two-three minutes for your first Augment to activate. At this point, you can select between two different Augments. The one you select will become activated, giving you the buffs that it offers. Every two to three minutes, three more Augment choices will pop up, and you can select another one.
The Augments you can select between are random every time, so you can't really plan for which Augment you're going to get. However, you can re-roll the Augment selections one time throughout a match. Any re-roll after that will cost 100 Gold Bars.
You can carry four Augments at one time during a Fortnite match. After you've selected four Augments, you will stop being able to activate a new one. The Augments you have selected will last until the end of the match but will reset each match, so you'll always have new choices as you keep playing.
Joey Carr is a full-time writer for multiple esports and gaming websites. He has 6+ years of experience covering esports and traditional sporting events, including DreamHack Atlanta, Call of Duty Championships 2017, and Super Bowl 53.