What is a witch or wizard without their wand? It would be like a baseball player coming up to the plate without their bat or a cyclist showing up to a race without a bike. The two rely on each other, and in Hogwarts Legacy, players are able to go through the wand selection process, just like young Harry Potter did in the books and movies.
While your wand selection might already be pre-determined if you took the quiz on the Harry Potter Fan Club, you still get to receive your wand shortly into the game.
However, what some players might not know is that the wand selection process is not the end for a player's wand. Throughout Hogwarts Legacy, players will be able to upgrade their wand in one major way: through the handle. The core components of a wand cannot be changed, but the same can't be said for the handle that players hold when gripping the wand.
Changing your wand's handle appearance in Hogwarts Legacy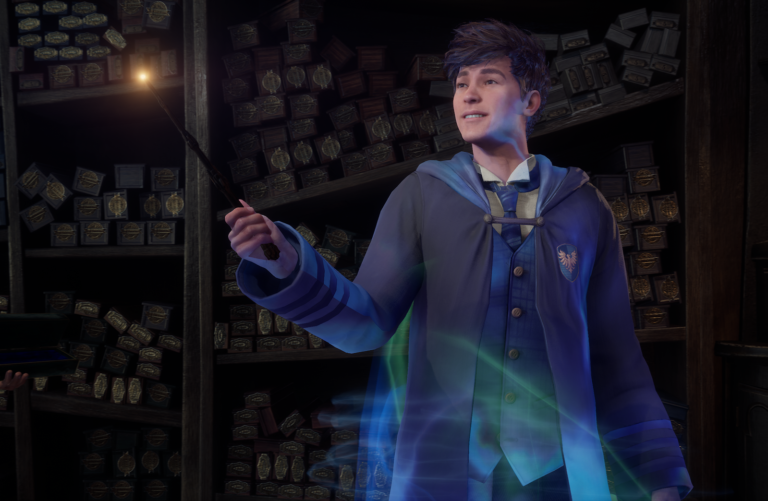 After you complete the wand selection process in Hogsmeade, you will be given your permanent wand and trade in the secondhand one you were using previously. Once you have the wand, you can open the Field Guide and go to the "Gear" page. Here, you can see a section dedicated to your wand. If you click on that, you can see that you can swap out the handle at any given time.
If you want to find additional wand handles, you need to scour the map. More specifically, open up any chests you might find, as those are the easiest ways to acquire new gear. You can also complete quests to earn wand handles as rewards as well as different Collections in the Field Guide. If you manage to find a wand handle, simply go back into your Gear menu, and equip the handle you want. Your wand is now a little more stylish and might even have some added traits that it didn't possess before.
Joey Carr is a full-time writer for multiple esports and gaming websites. He has 6+ years of experience covering esports and traditional sporting events, including DreamHack Atlanta, Call of Duty Championships 2017, and Super Bowl 53.