League of Legends
VALORANT
CS:GO
Overwatch
Call of Duty
Halo
DOTA 2
Apex Legends
Rocket League
Smash
The day millions of video game fans have been waiting is finally here, as Cyberpunk 2077 has officially released. As of the time of writing, only early access creators can get their hands on the game, but the public's entry is rapidly approaching. When the streaming and video embargo lifted earlier today, many assumed the game would dominate streaming platforms. Cyberpunk is one of the most highly anticipated games of the century, and players have waited years to explore the open world. However, some might not have expected the game to reach over one million concurrent viewers on Twitch.
Twitch numbers skyrocket as Cyberpunk 2077 embargo lifts
Perhaps the most impressive aspect of the one million viewer statistic is that only a handful of people in the world have access to the game. Once the full release occurs, thousands of more viewers will tune in as they start to play the game themselves.
It's reasonable to assume that once the world has access to Cyberpunk 2077, Twitch's numbers will only increase. However, for right now, the number stands right at one million concurrent viewers for the most part. Huge creators like Michael "shroud" Grzesiek and Felix "xQc" Lengyel are dominating the section, reaching over 200k viewers combined.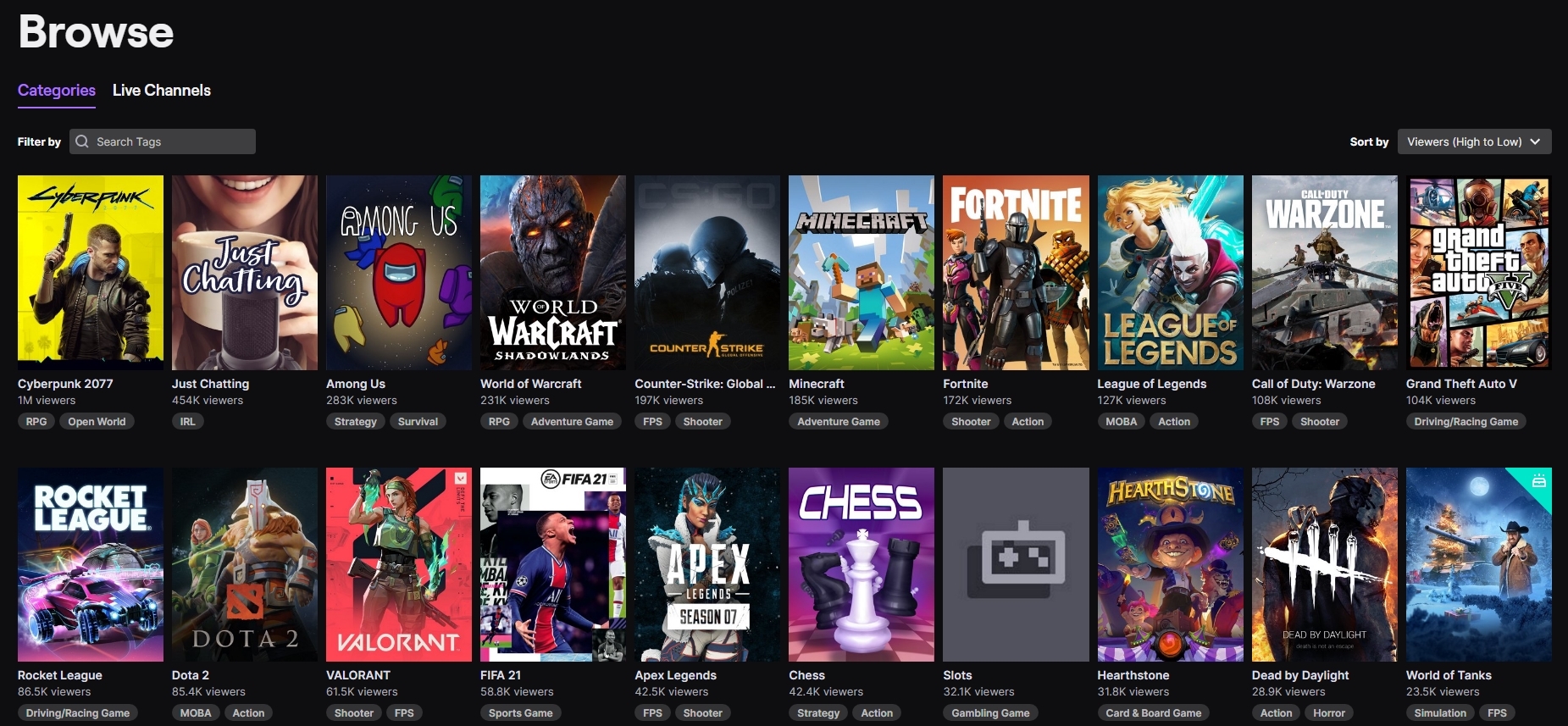 It's not often that a section on Twitch eclipses the one million concurrent viewer mark. In the past, big events like the Valorant open beta and any major esports tournament are the only real threats to surpass the one million mark. However, Cyberpunk 2077 is showing that an open-world RPG can match that of major esports titles.
The worldwide release for CD Projekt RED's new title is set for 7 PM ET later today. Once the game drops, expect a mass influx of Twitch and YouTube streamers and viewers alike.
Make sure to stay tuned to Daily Esports for all gaming news.

Joey Carr is a full-time writer for multiple esports and gaming websites. He has 6+ years of experience covering esports and traditional sporting events, including DreamHack Atlanta, Call of Duty Championships 2017, and Super Bowl 53.