Let's face it, Al Mazrah is a gigantic map and there are a ton of places for you to use a key in Call of Duty DMZ.
Whether it's a random door on a building in the middle of nowhere or a small toolbox at the bottom of some river, you will almost certainly need some help using your plethora of keys. Luckily, if you have the SC Soldiers Footlocker key in DMZ, then we have come to your aid.
Trying to find a door to use a key on is difficult enough, but a footlocker makes matters even tougher. A footlocker is a small box that can be found on the ground or on a shelf, making it highly unlikely that you'll just stumble upon it across the giant land mass of Al Mazrah. If you've been trying to use your SC Soldiers Footlocker key in DMZ, you're in the right place.
Using the SC Soldiers Footlocker key in MW2 DMZ
To use the SC Soldiers Footlocker key, you need to drop into a match on Al Mazrah with the key in your physical inventory. Make sure you have transferred the key to your inventory from the key stash.
On Al Mazrah, you need to head to an area south of Sattiq Cave Complex but north of Sa'id City. There will be a little area with houses in a circle here. You will be able to find the SC Soldiers Footlocker key off the side of the road next to some wreckage. The exact location of this area is viewable in the map screenshot below.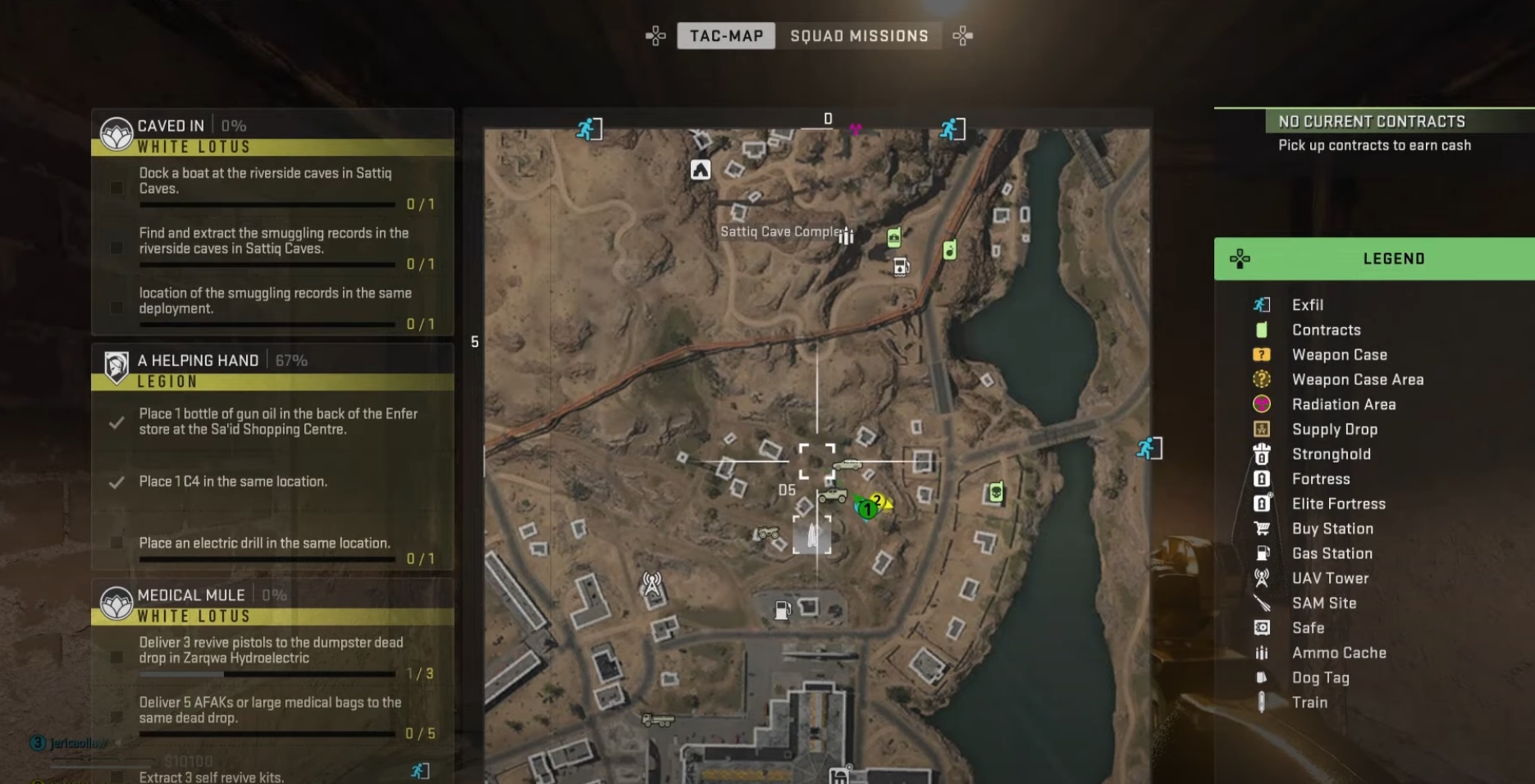 At this location, you can find the footlocker next to some black wreckage on the road leading up to the houses. The footlocker will be a tan crate on the ground. Open it up using your SC Soldiers Footlocker key, and loot all that is inside. You can loot a couple of guns, another key, and some other cash items.
About the Author
Joey Carr is a full-time writer for multiple esports and gaming websites. He has 6+ years of experience covering esports and traditional sporting events, including DreamHack Atlanta, Call of Duty Championships 2017, and Super Bowl 53.