Ashika Island is a small and action-packed map that Call of Duty DMZ players can experience now in Season 2. One of the several locations that players can find on the map is the Underground Waterway, which is a point of interest that's located underneath the map off of the coast of the island. There are dozens of AI enemies here, so players should be prepared whenever they make the trip to the waterway. However, some players might be forced to go here in DMZ, as they will be looking for the Underground Waterway Intel.
This piece of intel is crucial to completing the Muddy Waters mission for the Legion faction. If you have been struggling to locate the Underground Waterway Intel in DMZ, keep reading the guide below for a full walkthrough.
Finding the Ashika Island Underground Waterway Intel in DMZ
The easiest way to access the Underground Waterway is through the Port Ashika tunnel, which can be found in the center of the Port Ashika POI. The tunnel is located in between the buildings in the location, as you can see in the map screenshot below.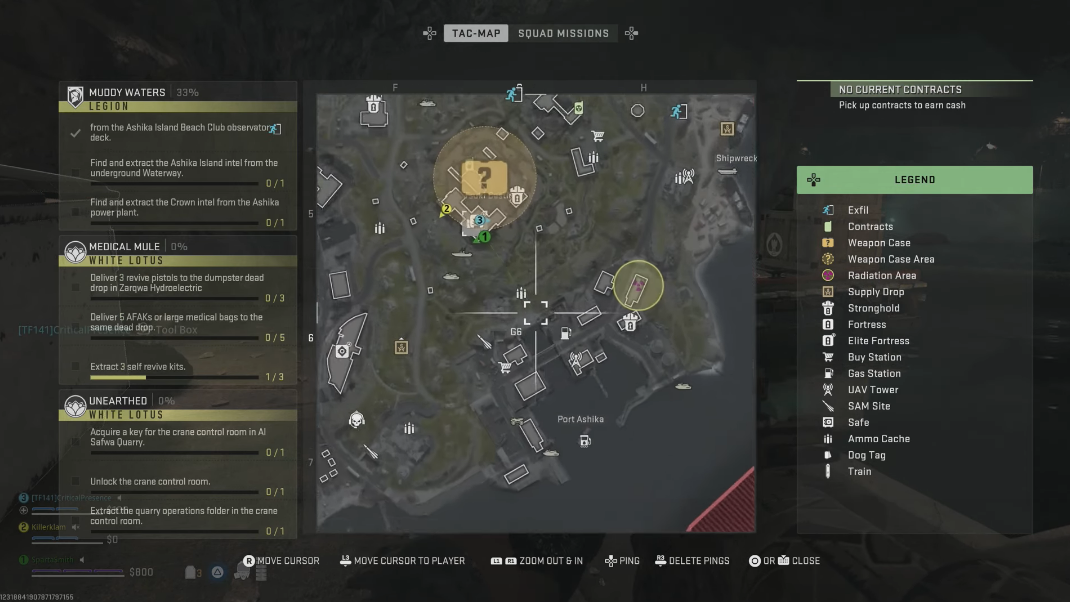 Once you have gone through the tunnel at Port Ashika, you will be right underneath the Tsuki Castle POI. Hug the right side of the tunnel wall as you're going through and keep going until you see the Waterway dead drop. Go past the dead drop and you will be in a dock area. There will be a large, gray shipping container on the far left of this area. There will be some scaffolding next to the container and it will be right off the dock next to the water.
Inside this container, on the far backside in a corner, will be the Underground Waterway Intel. Pick it up, and go back the way you came so you can successfully extract with the intel.
Joey Carr is a full-time writer for multiple esports and gaming websites. He has 6+ years of experience covering esports and traditional sporting events, including DreamHack Atlanta, Call of Duty Championships 2017, and Super Bowl 53.