When the Season 2 update for Call of Duty: Warzone 2 DMZ introduced Ashika Island, players gained access to a bunch of new content. Among fresh Faction missions and a new map to explore, players were also graced with a plethora of keys that are scattered across the island. Some of these keys are used specifically for Faction missions while others are used to open locks and doors on the map.
Some of the keys on Ashika Island are fairly self-explanatory while others are not. The Lieutenant's Briefcase key is one that's not so easy to find the location of in DMZ.
If you have been sitting on this key in your key stash and want to get rid of it, here's where you can use the Lieutenant's Briefcase key in DMZ.
Using the Lieutenant's Briefcase key in DMZ
This key is one of the stranger ones in all of DMZ. For starters, you can only find the key itself on Ashika Island, the new map in Season 2. You can find the key through HVT targets, dead AI soldiers, or supply crates. It's all random luck, so it might take a few tries to locate. Once you have the key, you won't be staying on Ashika Island. Instead, you'll be heading back to Al Mazrah.
Extract from Ashika Island with the Lieutenant's Briefcase key in your possession and then load back up on a match on Al Mazrah. On this map, you can find the Lieutenant's Briefcase near the E4 square on the map. This is situated directly near Rohan Oil and west of Al Mazrah City. Here, there will be a Stronghold location, which is sometimes not a Stronghold in certain matches. If it is a Stronghold in your match, then you need a Stronghold Key to enter.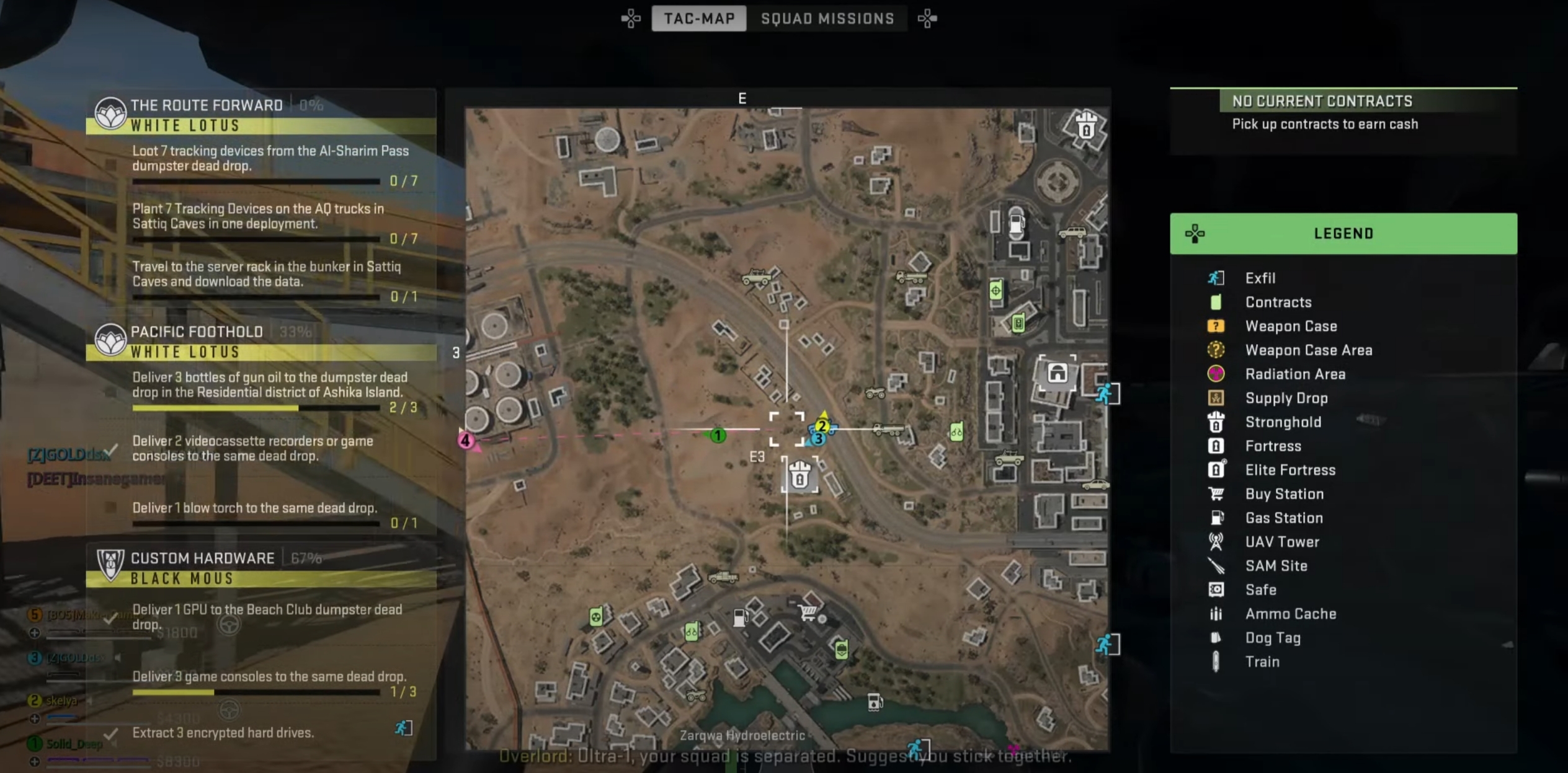 However, if it's not, then walk straight on through the building and find a small hole with a ladder going down in the back room. Once down in the underground shaft, you can find the Lieutenant's Briefcase on a table right near the ladder. Use your key to open the briefcase, and you'll be greeted with whatever is inside.
About the Author
Joey Carr is a full-time writer for multiple esports and gaming websites. He has 6+ years of experience covering esports and traditional sporting events, including DreamHack Atlanta, Call of Duty Championships 2017, and Super Bowl 53.