The map of Al Mazrah is home to dozens and dozens of keys in Call of Duty: Warzone 2 DMZ. Some of these keys have been around since the very beginning of the mode and others have only just been added with the Season 2 update.
Regardless of when keys were added, though, some of them are far more difficult to find and use than others. One such key that players have been struggling with in DMZ is the Captain Silver's Briefcase key.
Many fans think this key is used near water when they find it, as the key is named after a captain. However, those fans would be mistaken, as the key's lock is actually found near a crashed place right in the middle of Al Mazrah.
Using Captain Silver's Briefcase key in DMZ
For this key, you need to head to the Sattiq Cave Complex location on Al Mazrah. Once you're there and with Captain Silver's Briefcase key in your inventory, you need to make your way to the eastern part of the location. On a hill, there will be a crashed plane with a ton of debris and wreckage around it. You can see exactly where that crashed plane is in the map screenshot below.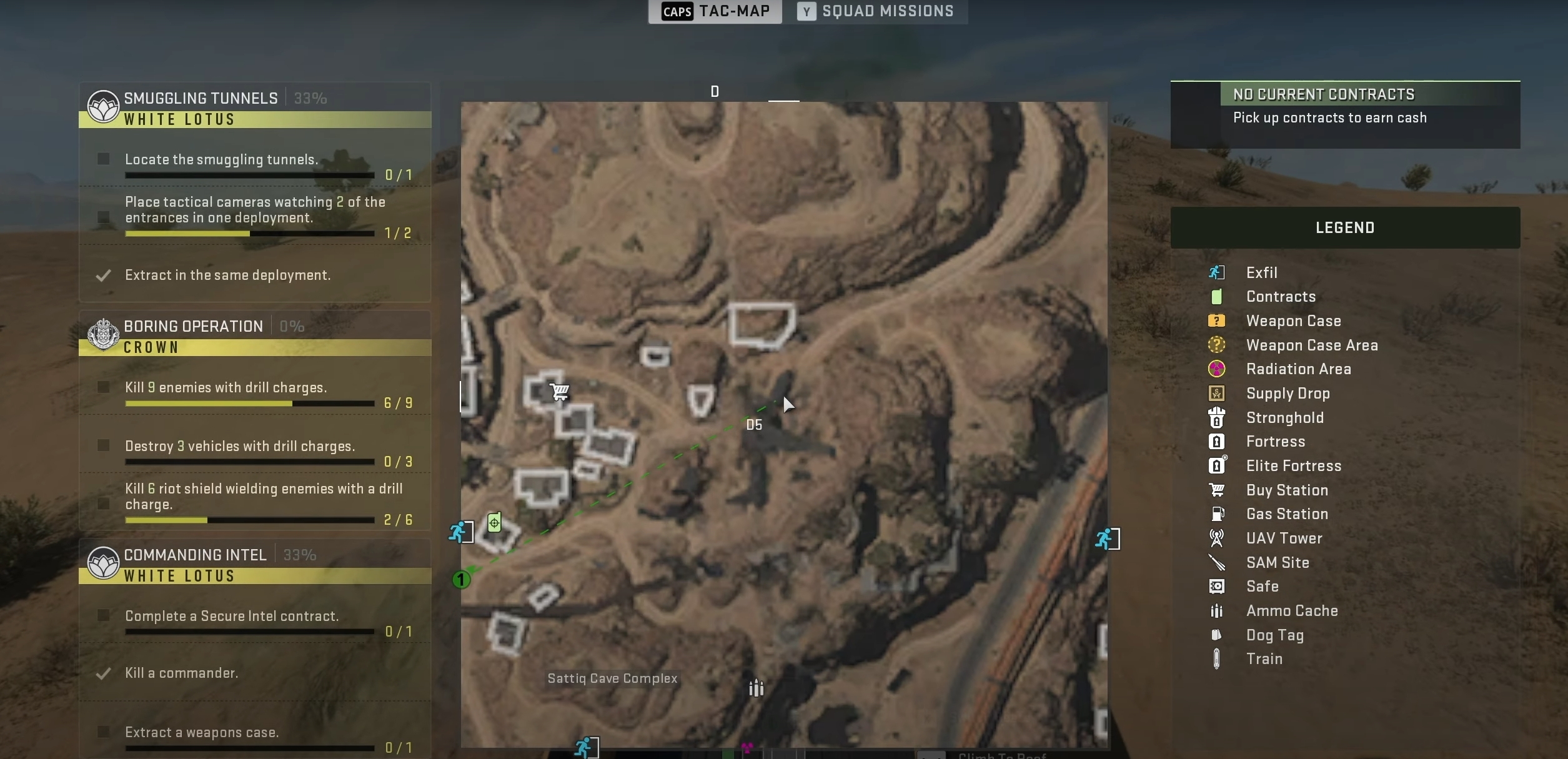 When you see the crashed plane, you need to head to the very front of the wreck, where the cockpit is located. Inside the cockpit, you will find a briefcase laying on the ground, which is Captain Silver's. Use your key on the briefcase and extract whatever is inside. Be careful, though, as this enemy is full of AI soldiers ready to take you down the second you step near the crashed plane.
About the Author
Joey Carr is a full-time writer for multiple esports and gaming websites. He has 6+ years of experience covering esports and traditional sporting events, including DreamHack Atlanta, Call of Duty Championships 2017, and Super Bowl 53.