Since Ashika Island was introduced in Season 2, Call of Duty DMZ players have spent hundreds of hours trying to search for its various keys. These keys are spread out across the map and the locks to the keys are even more dispersed around the island. This leads to players having a ton of content to consume, but can also lead to some confusion as to where to bring certain keys. One key that has given DMZ players trouble is the Bathhouse Attendants key.
While the name of this key might give away its location to some players, others are completely stumped as to where to bring this key. Luckily, we know exactly where players can bring the Bathhouse Attendants key in DMZ.
Using the Bathhouse Attendants key in DMZ
For this key, players will need to head to Ashika Island with the Bathhouse Attendants key in their inventory. Make sure to physically put the key into your inventory if it was put into your key stash previously.
On Ashika Island, make your way to the Beach Club location, which is found in the western part of the map. At the Beach Club, you are looking for an L-shaped building in the south part of the location. This is just south of the large square building in the center of Beach Club. You can see exactly which building you're looking for in the map screenshot below.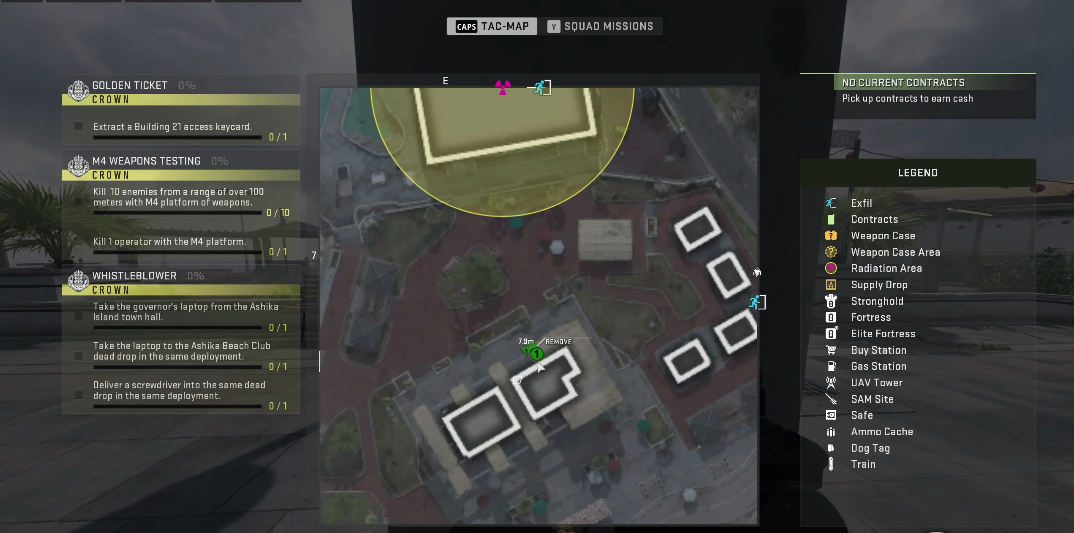 Make your way to any door with a white X on it at this building, and you should be able to use your key to enter. Simply interact with the door and you'll be let inside, where you can loot whatever is waiting for you.
About the Author
Joey Carr is a full-time writer for multiple esports and gaming websites. He has 6+ years of experience covering esports and traditional sporting events, including DreamHack Atlanta, Call of Duty Championships 2017, and Super Bowl 53.