One of the many new missions in Season 2 of Call of Duty DMZ is to find Smuggling Tunnels on the Al Mazrah map. This objective is for White Lotus, and can be fairly complicated if you don't know where you're going or what you're doing. Luckily, we are here to help any player that needs the details on Smuggling Tunnels and their location.
The first part of this White Lotus mission is to simply find the Smuggling Tunnels, which is easy in and of itself. The second part of the mission is to place two Tactical Cameras (Field Upgrade) at specific locations near this tunnel. We'll be helping with the first part of the mission, and letting you know exactly where you can find the Smuggling Tunnel you're looking for in DMZ.
Finding Smuggling Tunnels in DMZ
For this mission, you will first need to find a Stronghold Key. The Smuggling Tunnel is located inside of a Stronghold, so go around and kill A.I. in the hopes of acquiring a key. Once you have one, you need to head to a static Stronghold to the north of Zarqwa Hydroelectric. This Stronghold will be here in the same location every single match. You can see its location below.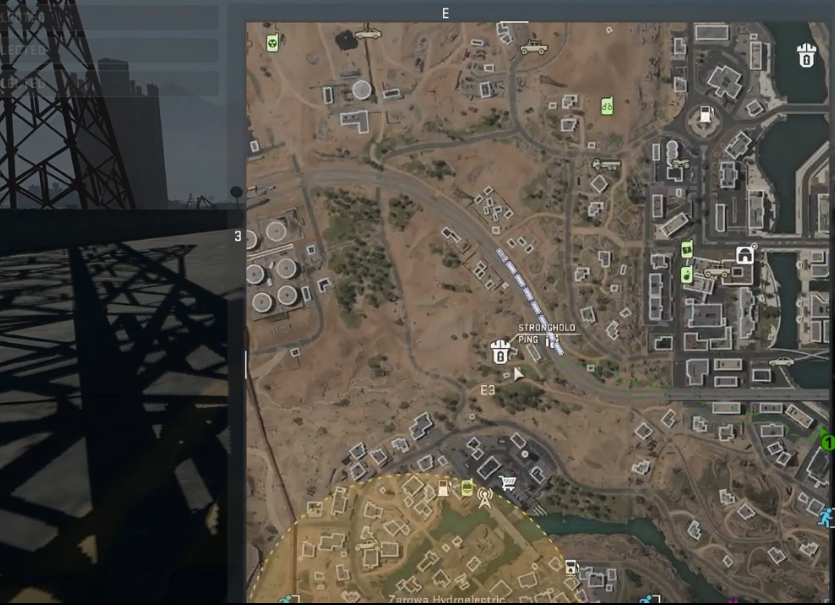 Near this Stronghold, you can find two entrances to the Smuggling Tunnels. One entrance is inside the Stronghold itself, and it's down a ladder in the building past the Deadbolt lock. The other entrance is to the northeast of the Stronghold. There is a well in the ground with a ladder leading down, which you can descend to get into the tunnel.
We should warn that there are dozens of enemies inside these tunnels, so come prepared and be ready for a fight.
About the Author
Joey Carr is a full-time writer for multiple esports and gaming websites. He has 6+ years of experience covering esports and traditional sporting events, including DreamHack Atlanta, Call of Duty Championships 2017, and Super Bowl 53.