Fortnite Winterfest 2022 is officially live for all players, as is the tradition this time of year. The annual winter-themed event has not changed much, with players able to complete challenges to earn seasonal rewards. Winterfest 2022 runs from Dec. 13 to Jan. 3, giving players plenty of time to complete all of their challenges. If they want to get a headstart, though, they can learn where to find the Cozy Lodge in Fortnite. The Cozy Lodge is at the center of two different challenges in Winterfest.
One of those challenges is to simply warm yourself at the yule lodge in Cozy Lodge while the other requires players to visit there once a day to check for a slice of pizza. Luckily for players, finding the Cozy Lodge in Fortnite is just about the easiest challenge that's available in Winterfest 2022. To learn how to find it, keep reading below.
Finding Cozy Lodge in Fortnite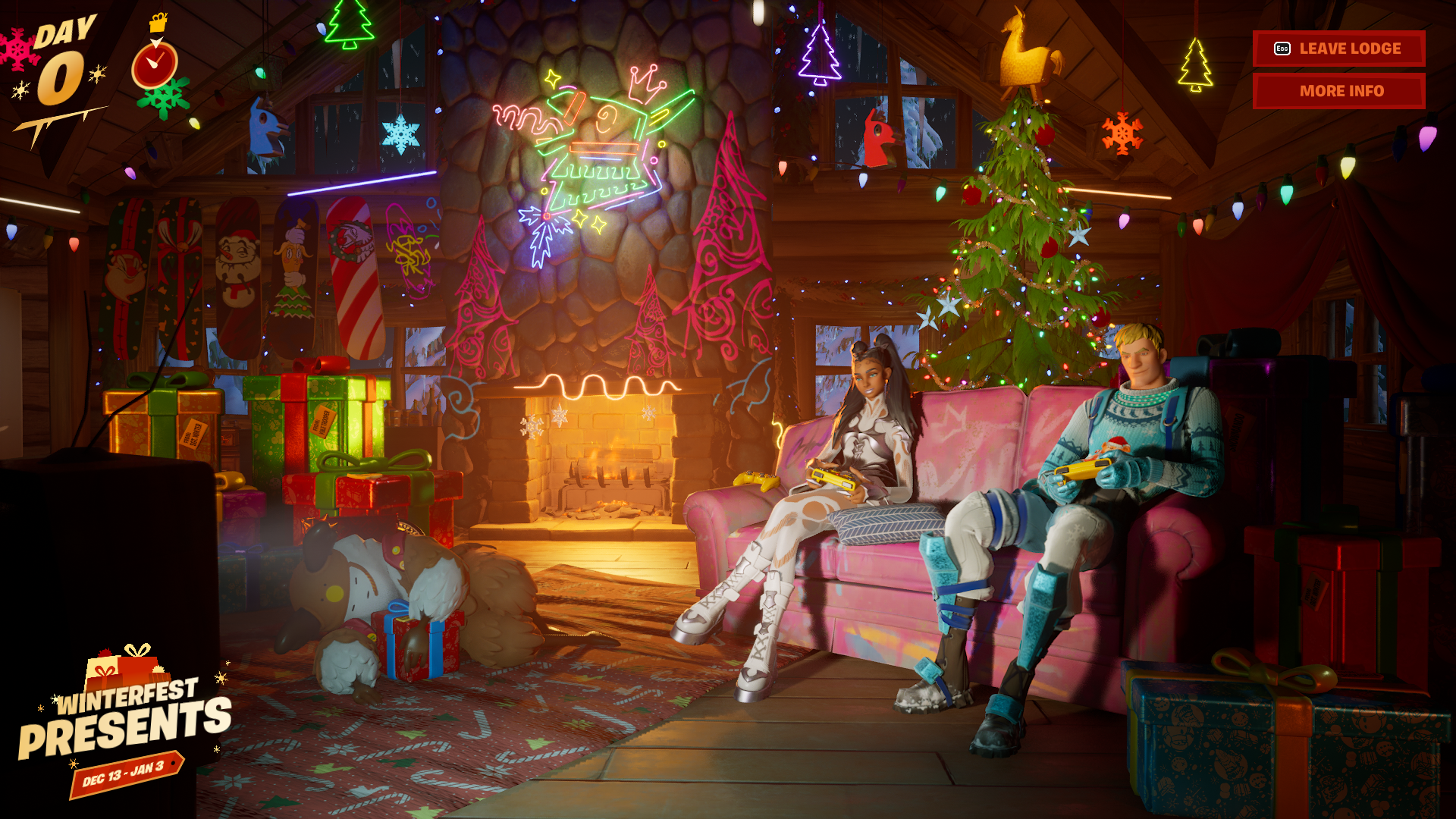 In past years, the Cozy Lodge has been called the Winterfest Cabin. If veterans remember this cabin, then they'll know you actually don't need to play a game of Fortnite to find the Cozy Lodge.
At Fortnite's main lobby screen, you can look at the top of the screen where your different tabs are. On this tab bar, there will now be a snowflake, which you can click. Doing so will take you to the Cozy Lodge, where a live image of a cabin will appear. This live image has some characters sitting on a couch, a fire blazing, and presents in the corner.
To complete the "warm yourself at the yule lodge" challenge, all you need to do is visit the Cozy Lodge. To complete the "find a slice of pizza" challenge, you need to keep checking the Cozy Lodge every day until you find three pieces of pizza. The pizza will appear right in front of the couch. If it's not there on one day, you'll need to check back the next day. If you check every day, you'll eventually find the three pieces that are required.
About the Author
Joey Carr is a full-time writer for multiple esports and gaming websites. He has 7+ years of experience covering esports and traditional sporting events, including DreamHack Atlanta, Call of Duty Championships 2017, and Super Bowl 53.