Immortals of Aveum is one of the more intriguing games releasing in the second half of 2023. While it might be surrounded by giant, AAA titles, the magic-based first-person shooter has a chance to turn some heads when it releases in August. Of course, before players can't get too excited for Immortals of Aveum, they need to know what platforms the game is coming to when it launches.
So far, the trailers for Immortals of Aveum have looked rather impressive. The concept of a magic-based FPS is something that hasn't been fully fleshed out in the gaming industry yet, especially not in the singleplayer market. The release date for Immortals of Aveum is unfortunate, as it's sandwiched between games like Armored Core 6 and Starfield, but if the game is as solid as the trailers make it look, the player base will come.
You can find out if you will be a part of that player base by seeing all of the release platforms for Immortals of Aveum in the guide below.
The release platforms for Immortals of Aveum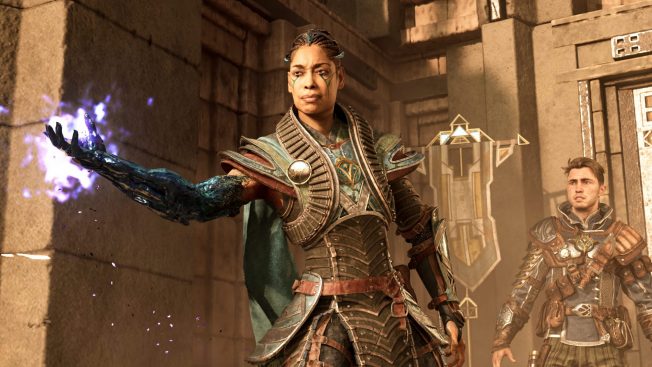 Immortals of Aveum is following the current trend of only launching for the current-generation systems. At least upon release, the game will only be available on PlayStation 5, Xbox Series X|S, and PC via Steam and Epic Games Store.
Related: What is the release date for Immortals of Aveum?
Unfortunately for all last-generation console users, Immortals of Aveum is simply too technically and graphically advanced for the PS4 or Xbox One. The minimum requirements for PC users are staggeringly high, and the trailers showcase a game that is utilizing all the technology of the newer consoles.
While a release for the PS4 and Xbox One has not been ruled out by the developers, it seems highly unlikely a port could be successfully developed. This means if you want to play Immortals of Aveum and you're still on a last-gen system, you will have to upgrade your setup.
About the Author
Joey Carr is a full-time writer for multiple esports and gaming websites. He has 7+ years of experience covering esports and traditional sporting events, including DreamHack Atlanta, Call of Duty Championships 2017, and Super Bowl 53.