Fortnite is among the most popular esports in the world thanks to the game's overwhelming success in the community. Both young players and veterans are a part of the scene, as the age limit to compete is only 13. With so many players to watch, fans are constantly wondering what they can do to up their game and become the next Fortnite sensation. One of the biggest questions that get asked is about each player's gaming equipment.
From the keyboard and mouse to the monitor, up-and-coming players are always looking for an edge over their opponents. In an attempt to answer that question, a passionate fan decided to compile a list of the most popular equipment used by Fortnite professionals.
The most popular gaming equipment in Fortnite
The fan who compiled this list runs a Fortnite settings website named Fortsettings.com. The site essentially details various Fortnite players' in-game settings in case anyone wants to mimic a specific pro.
However, he recently put together a graphic that lets you know what gaming equipment is most popular among players. We have five different peripherals to go over: keyboard, mouse, monitor, headset, and the mousepad. Below, you can see five different graphics that let you know what specific piece of equipment is most popular for each peripheral. Fortsettings.com also put together some statistics for some categories.
Mouse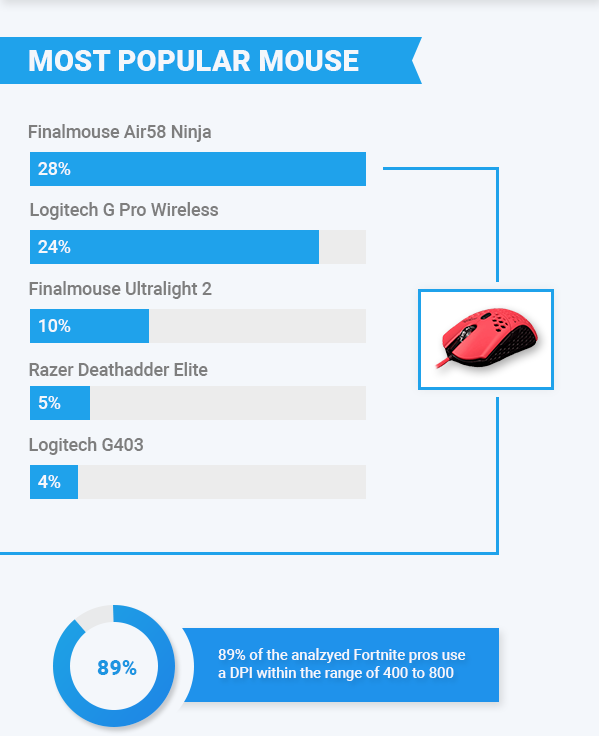 Keyboard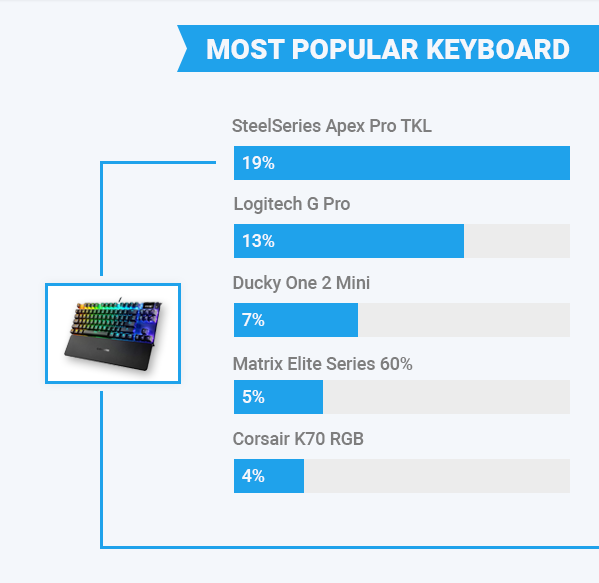 Monitor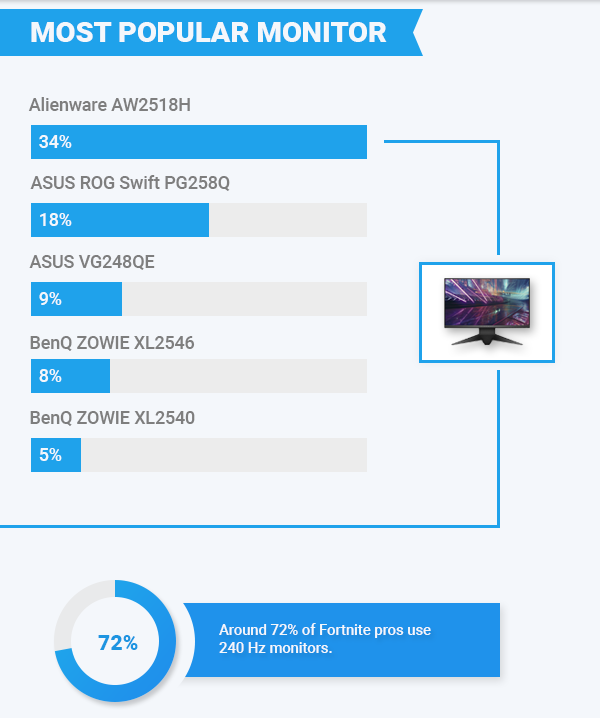 Headset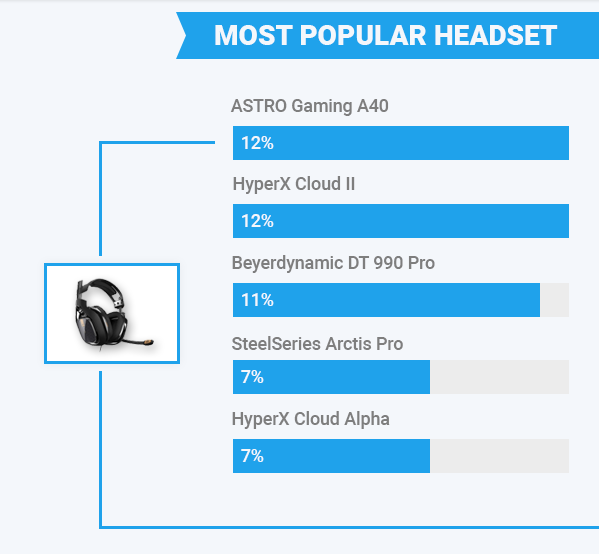 Mousepad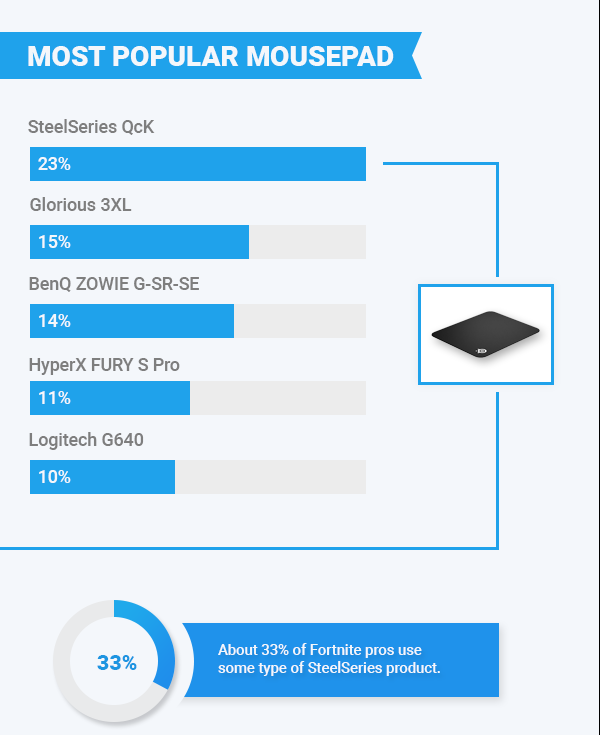 So, as we can see from the graphics, it appears that Steel Series is the most popular brand of equipment. The only computer equipment that Steel Series doesn't have a hand in is the monitor, which is led by Alienware and Asus, and the mouse.
So, if you're looking to step up your Fortnite game to the next level, perhaps using what the professionals use could improve your game.
Make sure to keep up with Daily Esports for all Fortnite news.
Joey Carr is a full-time writer for multiple esports and gaming websites. He has 6+ years of experience covering esports and traditional sporting events, including DreamHack Atlanta, Call of Duty Championships 2017, and Super Bowl 53.