Earlier today, Activision released a new video for Ranked Play in Call of Duty: Modern Warfare 2 that covers all of the pertinent details players need to know before hopping in on Feb. 15. The highlight of this video was the reveal of new Skill Divisions and Ranks, both of which will be included in Modern Warfare 2 Ranked Play.
Skill Divisions and Ranks in Modern Warfare 2 Ranked Play
#MWII Ranked Play begins February 15th. Here is everything you need to know 🎖️

Learn more ➡️ https://t.co/KcGrZoqxGkpic.twitter.com/KtHjcEXC7i

— Call of Duty (@CallofDuty) February 13, 2023
Similar to Vanguard's Ranked Play, players will have an individual Rank associated with their account. This Rank is only progressed by winning matches, so your individual performance in a match does not count. One win equals one point closer to reaching your next Rank. The higher your Rank, the more wins are needed to advance it. There are a total of 50 Ranks in Ranked Play, and each one has a different icon associated with it. This icon and your Rank number are displayed next to your name in the lobby. As you earn more Ranks, you will also unlock new cosmetics, such as Operator skins, blueprints, and calling cards.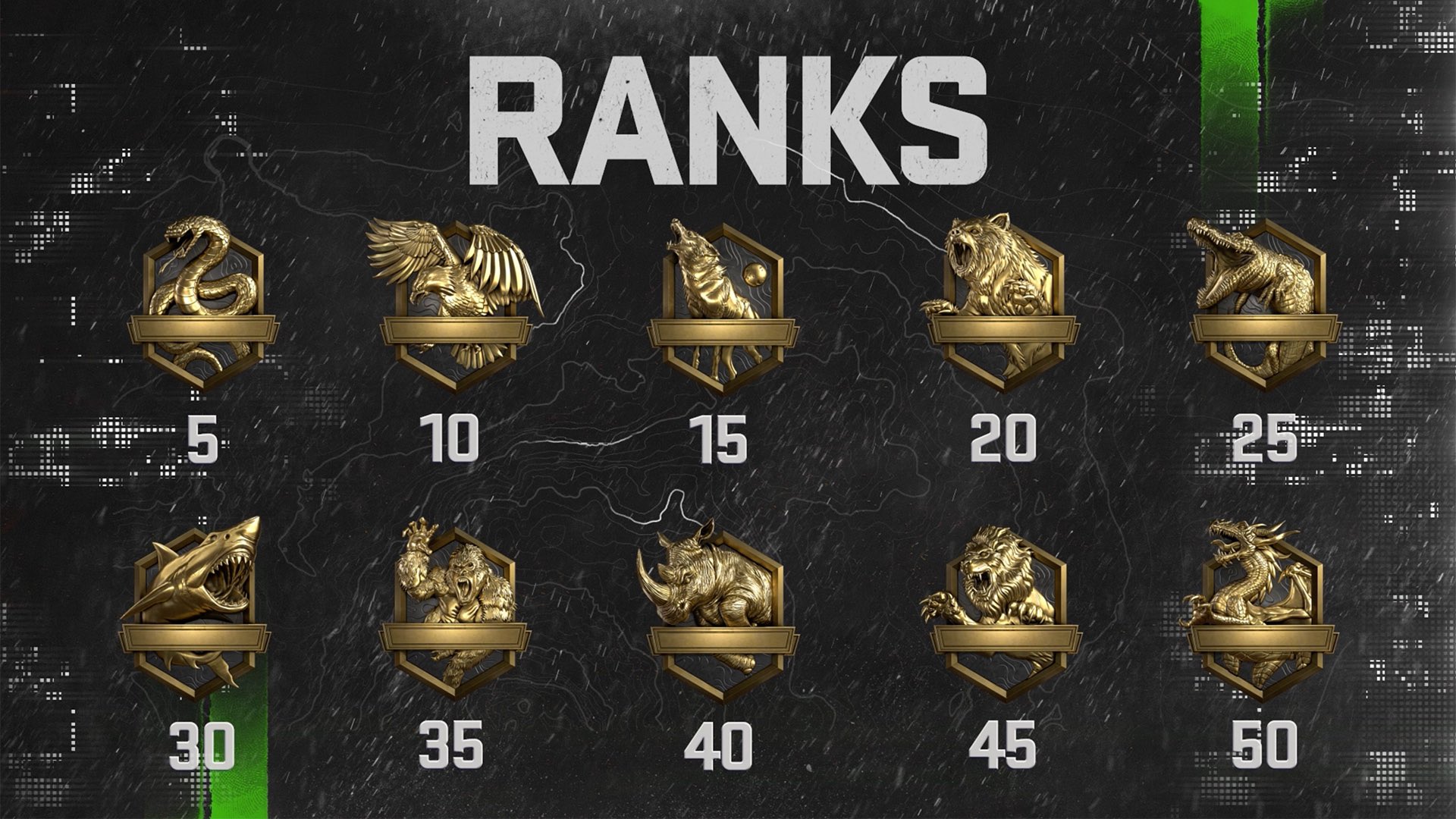 As for Skill Divisions, these are how you show the world just how good of a player you are. This year, every player starts in Bronze Division, the lowest one. There are three tiers in each Division, and you progress through the tiers by winning matches and playing well in a match. After you're through the three tiers in a Division, you will rank up to the next one.
Your matches will largely consist of players in your same Skill Division. There are eight Skill Divisions in MW2 Ranked Play, and they are, from lowest to highest:
Bronze
Silver
Gold
Platinum
Diamond
Crimson

Iridescent
Top 250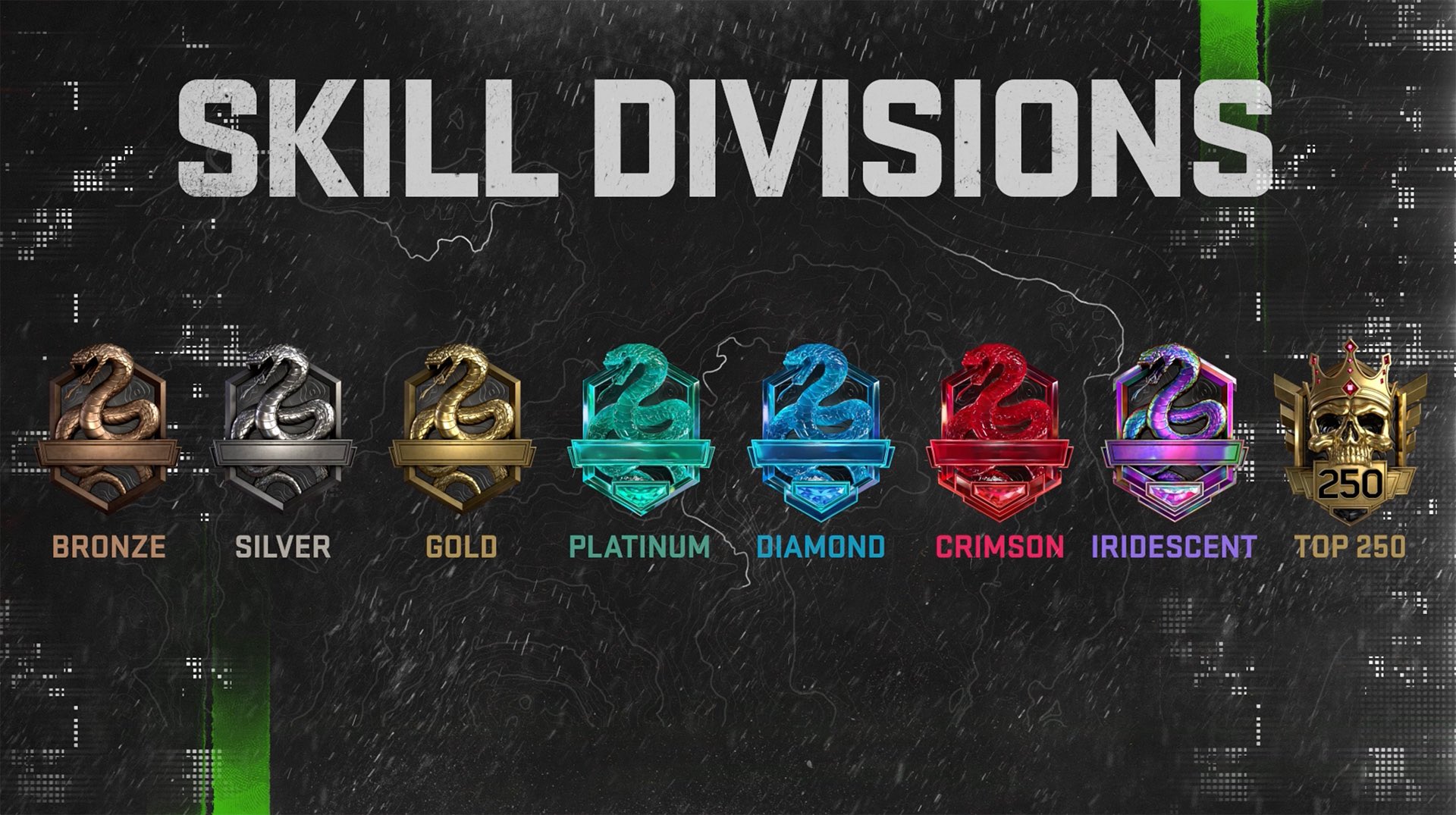 The Top 250 Division is exclusive to the best 250 players in the world. If you're in this Division, you will see your name displayed on a leaderboard in Ranked Play. This leaderboard will also feature Call of Duty League professionals and their profiles, so you can see exactly how you stack up to them.
If you place above Gold Division in Season 1 of Ranked Play, you will receive a series of rewards based on what Division you finished in. These rewards are separate from those you earn by progressing your individual Rank.
Ranked Play in Modern Warfare 2 launches with Season 2 on Feb. 15 for all players.
About the Author
Joey Carr is a full-time writer for multiple esports and gaming websites. He has 6+ years of experience covering esports and traditional sporting events, including DreamHack Atlanta, Call of Duty Championships 2017, and Super Bowl 53.