League of Legends
VALORANT
CS:GO
Overwatch
Call of Duty
Halo
DOTA 2
Apex Legends
Rocket League
Smash
We're just a day away from Season 2 of Fortnite Chapter 2 and fans are starting to get antsy. The anticipation built up from Epic Games' many teasers is starting to boil over as the community just wants to play.
However, there are still a few hours and a few teasers before that can happen. Earlier today, we received yet another image that relates to Season 2. With the same gold theme, this teaser has fans more confused than before. Although, one piece of the image does give us confirmation on a theory that was floated several days ago.
King Midas in Fortnite Season 2?
Since the theme for Season 2 is quite obviously gold, rumors began to pop up that King Midas from Greek mythology was involved. This mythical ruler had the power to turn anything he touched into gold, which lines up with Season 2. This theory only grew stronger once random pieces of furniture turned to gold on the Fortnite island.
Parallel to the King Midas theory is the rumor that Oro, an unreleased skin, has the abilities of King Midas. However, since Oro is a skeleton, some believe that it's actually King Midas returning from the dead. Below you can see an unofficial confirmation of King Midas' existence courtesy of @FNBRHQ.
"M" "ID" "AS" combined together spells out "Midas"

Midas is the name of at least three members of the royal house of Phrygia. The most famous King Midas is popularly remembered in Greek mythology for his ability to turn everything he touched into gold. pic.twitter.com/3rP0ySWyAU

— Mikey (@MikeDulaimi) February 19, 2020
The bottom image with the saying "Nine Lives" is our teaser from today. As you can see, each image put together spells out "Midas". So, while not official, Epic Games is hinting at the king's arrival.
However, to further this theory, FNBRHQ did some research and found the supposed burial tomb for King Midas. Uncoincidentally, it looks like a bunker location on the Fortnite Chapter 2 map.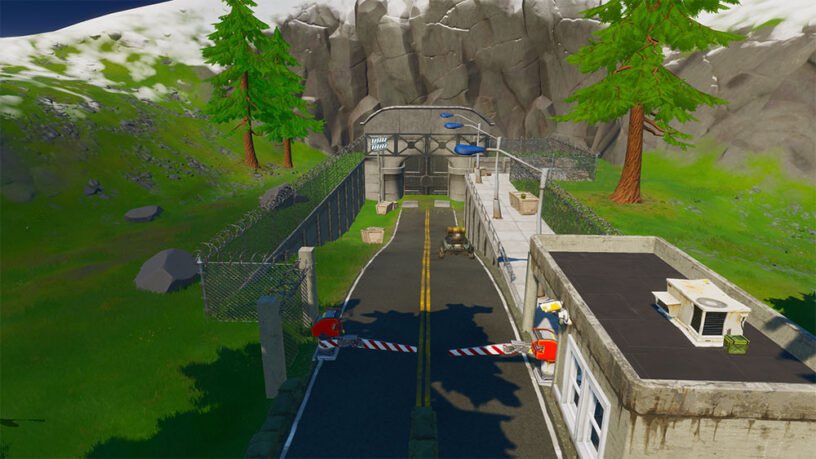 Again, this isn't substantiated by anything other than appearances. However, the above Fortnite bunker was teased in one of our first glimpses at the season. Either Epic Games is leading us on a trail of deception or we'll be seeing King Midas roam the Fortnite island very soon.
What are your theories? Let us know, and keep up with Daily Esports for all Fortnite news.

Joey Carr is a full-time writer for multiple esports and gaming websites. He has 6+ years of experience covering esports and traditional sporting events, including DreamHack Atlanta, Call of Duty Championships 2017, and Super Bowl 53.