League of Legends
VALORANT
CS:GO
Overwatch
Call of Duty
Halo
DOTA 2
Apex Legends
Rocket League
Smash
After another weekend of intense dungeon runs, Monka became the World of Warcraft Mythic Dungeon International Group B champions. The team earned a spot in the WoW MDI Global Final and took home the lion's share of the $30,000 prize pool. Perplexed will join them in the final, as they took home the silver.
Monka's journey to the top at WoW MDI
The second week of World of Warcraft Mythic Dungeon International involved five-versus-five and best-of-three matches. During the first round, Monka went up against Soundproof and achieved a score of 2-0.
This earned them a place in the quarterfinals against Just Reset, where they swept the opposing team 2-0 again. As for the semifinals, Monka lost to Perplexed 1-2 and got pushed into the elimination bracket. However, Monka didn't give up, as they overcame Free for All in the lower bracket, earning a score of 2-0 and climbed their way to the grand final for a rematch against Perplexed.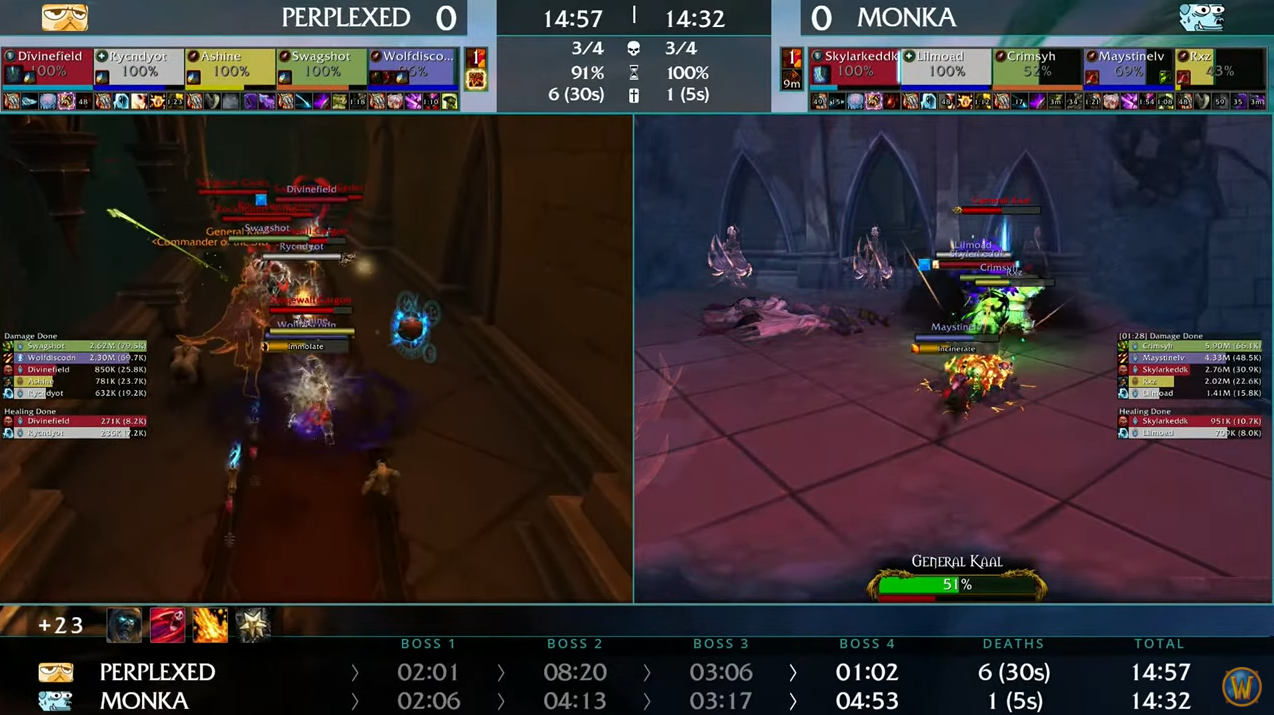 When it came down to the last match between Monka and Perplexed, they started with Sanguine Depths. Both teams were neck-and-neck leading up to the first boss, bursting down Kryxis the Voracious quickly. Although Perplexed defeated Kryxis the Voracious faster, Monka were hot on their heels, pulling trash to a corner and using AoE to take them out before facing Executor Tarvold. While Perplexed wiped, Monka kept speeding ahead, defeating Grand Proctor Beryllia and General Kaal for the win.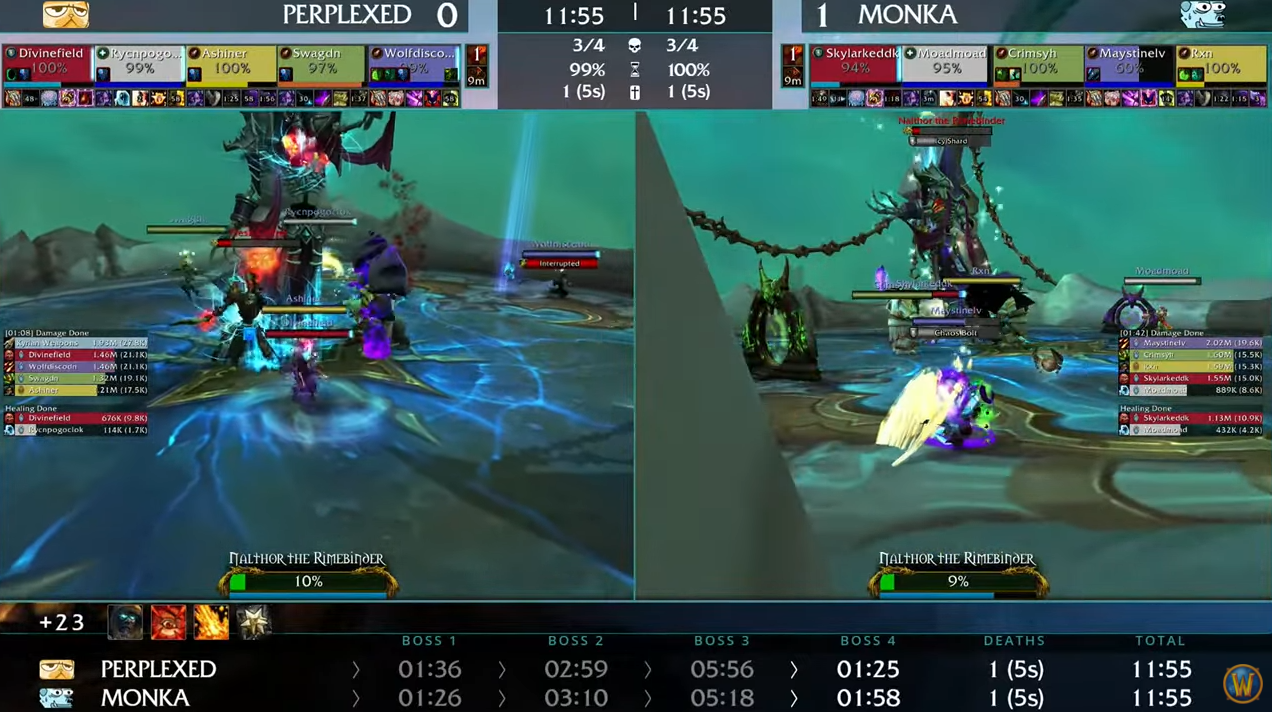 They next headed to Necrotic Wake, and both swiftly took down Blightbone in less than two minutes. This was followed by pulling trash on top of Amarth and dodging attacks while whittling down the boss' health total. Perplexed defeated Amarth first, but Monka were only a few seconds behind.
Next, both teams destroyed mobs before facing Surgeon Stitchflesh and his creations, with Monka advancing ahead. When it came down to Nalthor the Rimebinder, the two teams were neck-and-neck until Monka took the victory.
Monka's win earned them a place in the global final, alongside Perplexed, Echo, Baldy and four more teams. The World of Warcraft Mythic Dungeon International will return on Friday starting at 1 p.m. ET. Viewers can visit the official World of Warcraft YouTube channel to catch all the dungeon-running action.

Amy Chen is an esports journalist and enthusiast who specializes in in-depth interviews and breaking news. A University of Toronto and Humber College graduate, she is passionate about building up the Canadian esports industry. Her current favorite games are Hearthstone and Heroes of the Storm, and she has always had a soft spot for World of Warcraft!