Call of Duty: Modern Warfare II was officially revealed ahead of Summer Games Fest on Wednesday, with an Oct. 28 released date for last gen consoles, current-gen consoles and PC. There's a plethora of new information on tap, including the game's PC availability on both Battle Net and Steam for the first time ever.
From the campaign to multiplayer and Special Ops, here's everything to know about Modern Warfare II.
Campaign
As is tradition, Activision only showcased the Campaign in their first reveal trailer for MW2. The trailer mainly showed off the main characters in the single-player mode, which includes Captain Price, Ghost, Soap and many others who are returning from Modern Warfare 2019. The game is set three years after the 2019 reboot of Modern Warfare and takes place all around the globe. According to other outlets, the campaign takes place all over the world, with missions in Spain, Mexico, Amsterdam and more famous locations.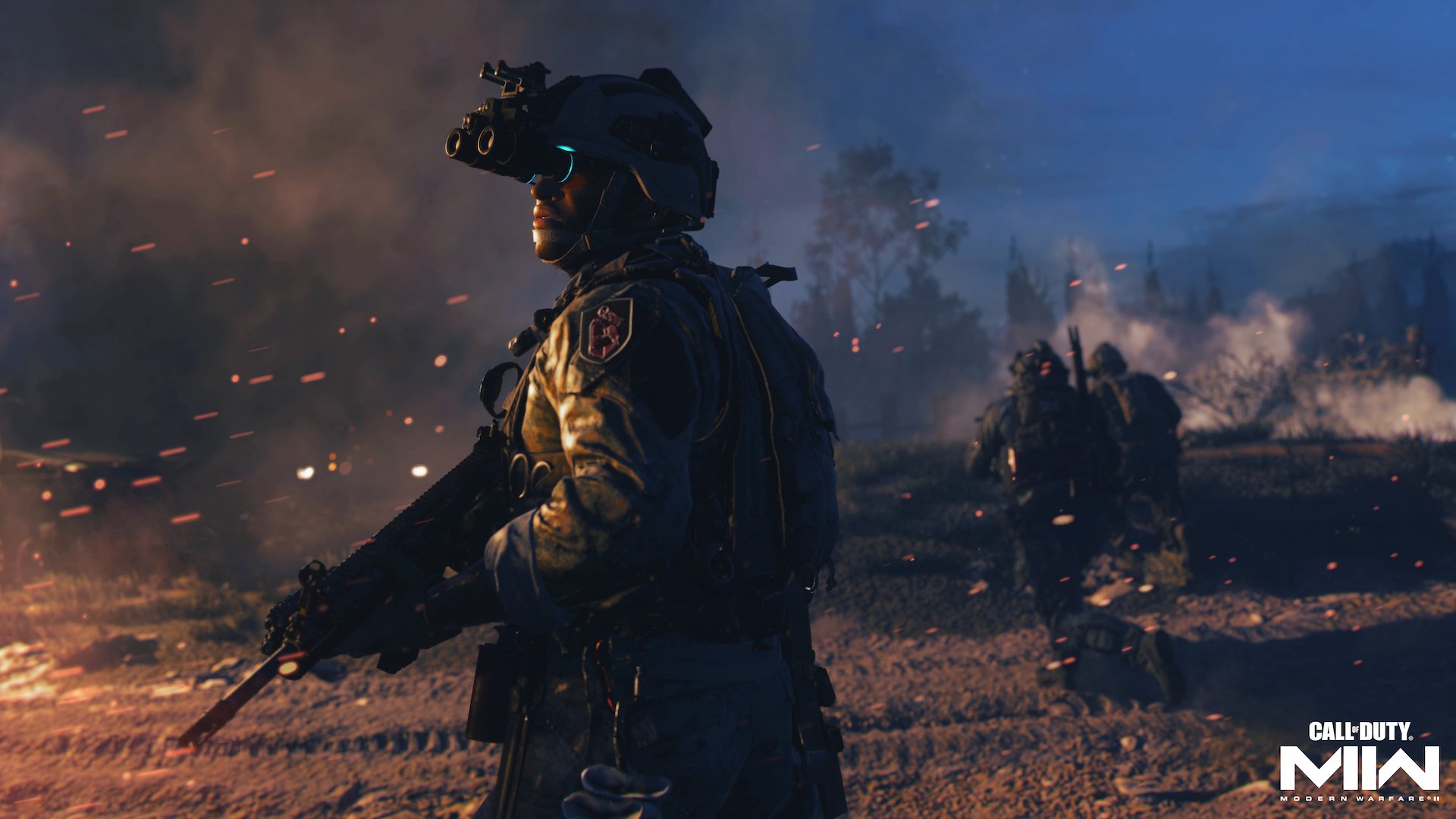 Infinity Ward has stated that the Campaign will build on Modern Warfare's storytelling but also focus on realism. The characters in the story will showcase humans turning into heroes as a global war rages on. New vehicles, such as the Helicopter Troop Carrier, and swimming will be some of the newest innovations in the campaign. New mechanics, such as hanging out of vehicle windows to shoot enemies, jumping on top of vehicles and going from vehicle to vehicle, rappelling down buildings either toe up or toe down, and more will be included. Some of these features will make their way to multiplayer as well.
The A.I. in the campaign has also been revamped. Infinity Ward describes A.I. as more intelligent and more aware of their surroundings. They can get together, flank your position and kill with efficiency. A.I. could also make its way to multiplayer in some fashion.
As for Modern Warfare II as a whole, Activision confirmed that they revamped the game's engine since Modern Warfare. However, going forward, every Call of Duty title will also use this engine's technology, allowing for a more cohesive gameplay structure.
Multiplayer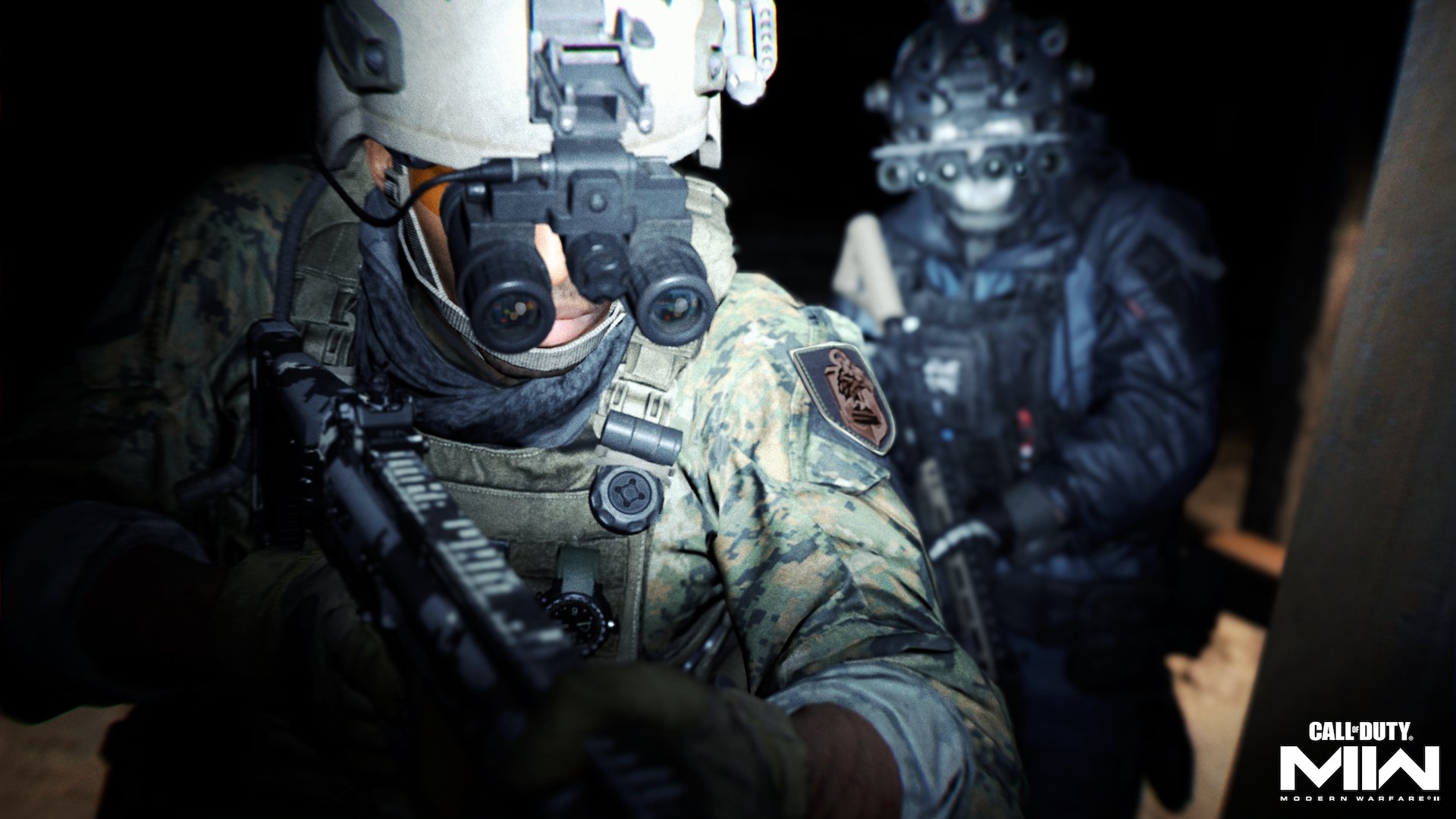 The heart and soul of Call of Duty, Modern Warfare II will have an expansive and robust multiplayer experience, according to Infinity Ward. The new mechanics from the campaign will be making their way to multiplayer, mainly the new movement features. This includes sliding, swimming and hanging off ledges.
For the swimming, players will only be able to use a pistol and equipment underwater. Equipment, like Proximity Mines, can actually float through the water to blow up a vehicle or a player in another location. It's unclear what maps will feature swimming and diving, however.
Speaking of the maps, there will be two different kinds in MW2: Core and Battle Maps. Core Maps are strictly designed for 6v6 gameplay while the Battle Maps are meant for larger-scale fights. Battle Maps come directly from the Warzone 2 maps' locations. The Core Maps will be designed for all styles of players, including rush-happy aggressive players and "campers."
In smaller news, there will be no Theater Mode in MW2 — but there will be a huge variety of post-launch content. This content will be free and include things such as maps, weapons and more. Coming at launch, there's some pieces of Equipment confirmed, like the Tactical Camera, Proximity Mine, Drill Charge, DDOS, EMP Device, Inflatable Decoy and more.
Special Ops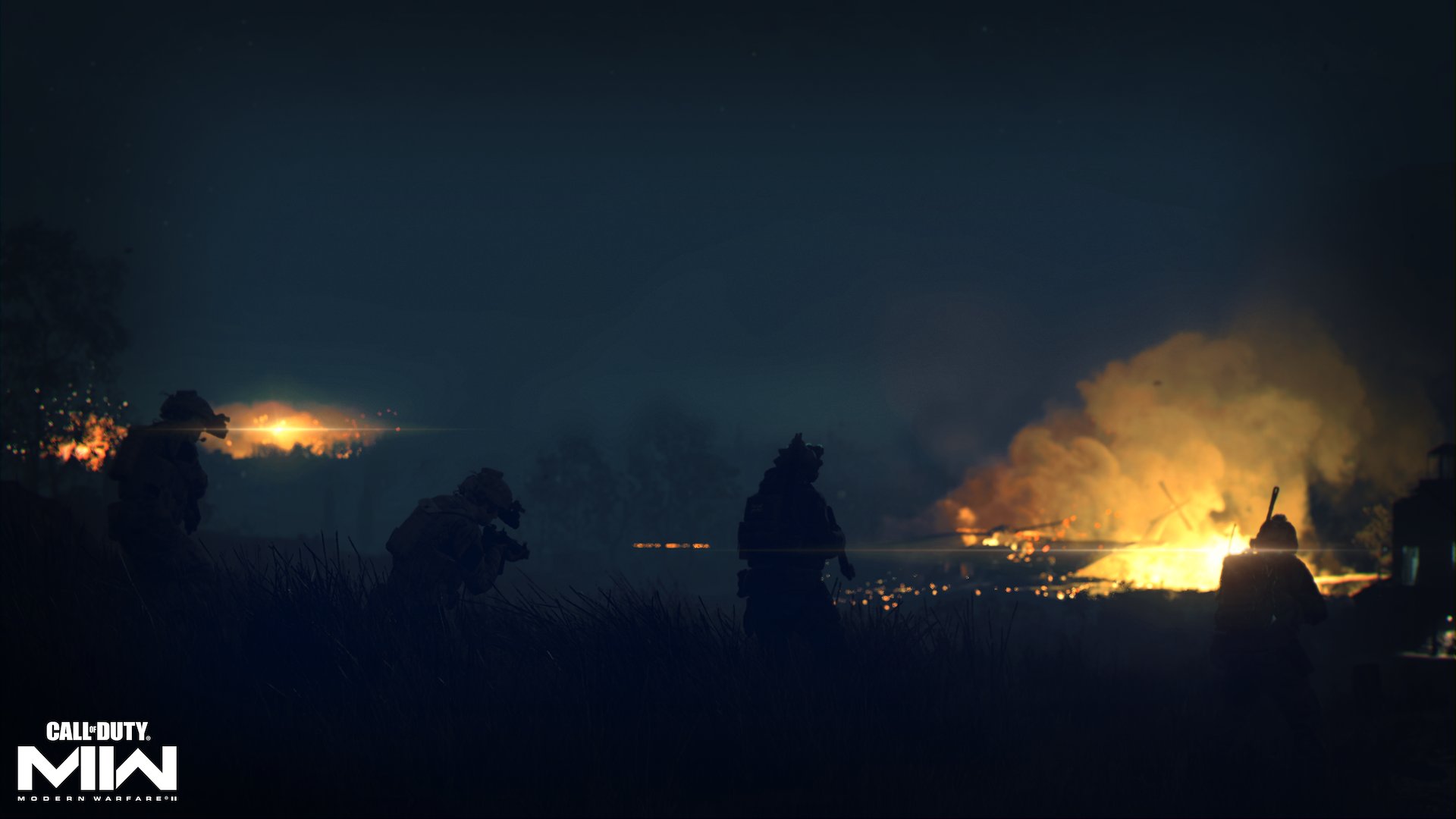 There's not much information on Modern Warfare II's third mode, but Activision confirmed it would launch with the game. It will be co-op, but that's all we know at this point. No news on the rumored "DMZ" mode was announced.
Modern Warfare II editions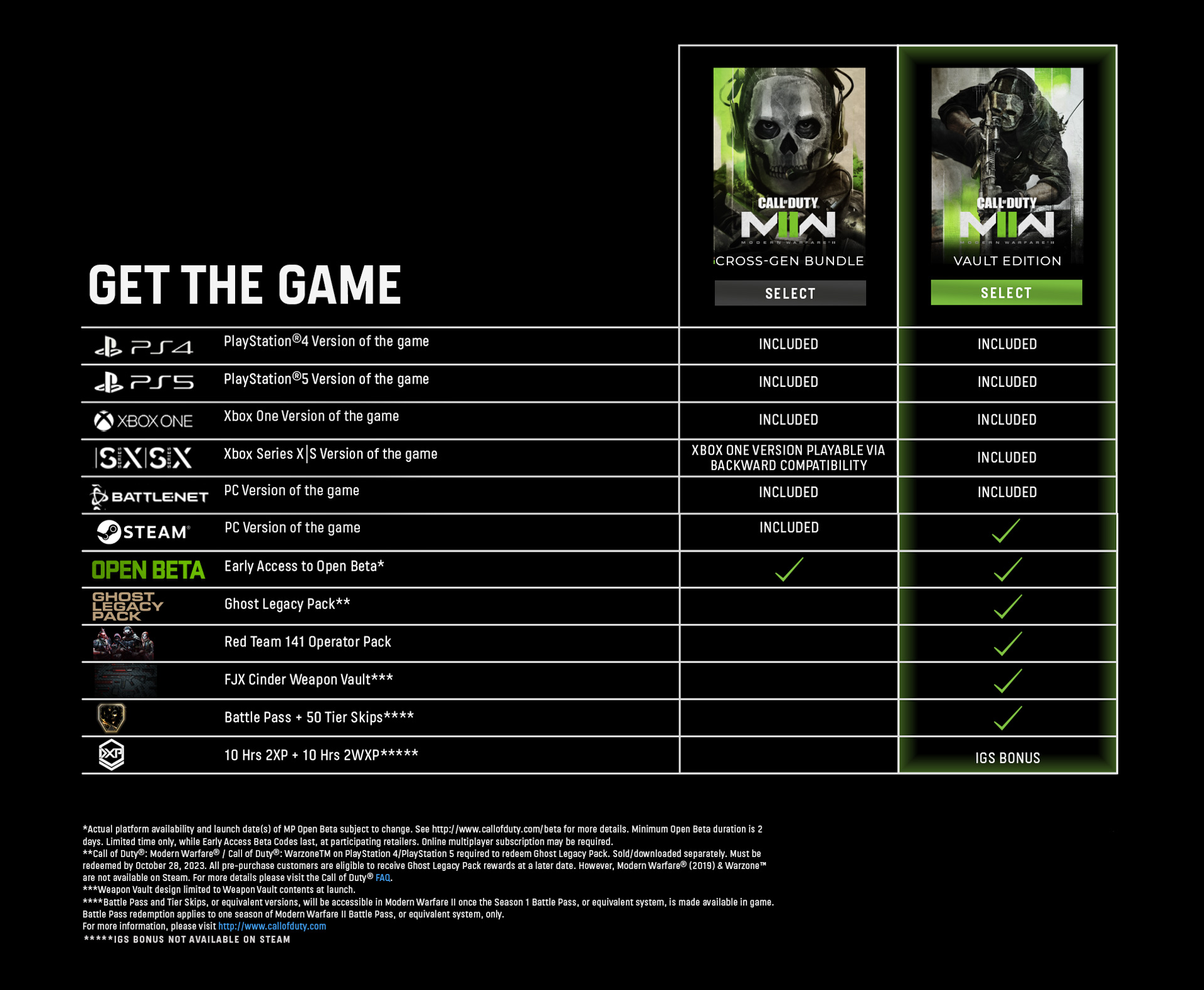 Fans can purchase multiple editions of Modern Warfare II. There's the Cross-Gen Bundle, which can be played on either last or current-gen consoles. Then there's the Vault Edition, which comes with several bonuses, such as early access to the beta, the Ghost Legacy Pack, Battle Pass Tier Skips and Double XP.
Open beta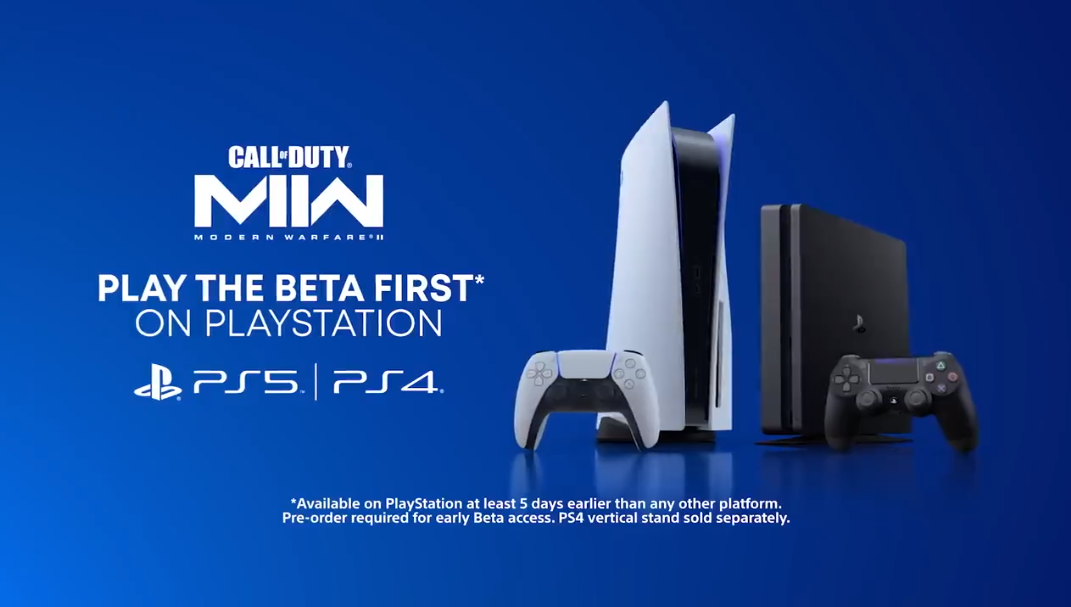 Finally, the open beta for Modern Warfare II has been confirmed. However, no date was set for the test. Players can gain access through pre-ordering any edition of Modern Warfare II. PlayStation will get access first, with Xbox and PC following soon after.
There will be another trailer showcased at the Summer Games Fest for MW2. This trailer will showcase gameplay of the Campaign, so check back tomorrow for more news.
About the Author
Joey Carr is a full-time writer for multiple esports and gaming websites. He has 6+ years of experience covering esports and traditional sporting events, including DreamHack Atlanta, Call of Duty Championships 2017, and Super Bowl 53.