Lannan "Lazarbeam" Eacott is the next creator to receive a skin in the Fortnite Icon Series. Epic Games' series of cosmetics involves designing skins for well-known and influential Fortnite streamers and content creators.
Eacott is one of the biggest names in Fortnite, garnering billions of views on his videos since playing the game when it released in 2017. He's now the eighth Fortnite personality to receive a skin in the Icon Series, behind Kathleen "Loserfruit" Belsten and David "The Gregf" Cánovas Martínez.
Lazarbeam's Fortnite skin and other cosmetics
The reveal for Eacott's Icon skin took place on his YouTube channel earlier today. The creator took some time to thank his community and explained his work as a tradie, or a tradesman, before Fortnite kickstarted his gaming career.
It's from this work that inspired the design of Eacott's Fortnite skin. It mimics the clothing that the YouTuber used to wear as a tradie, or what Eacott calls an Australian construction worker, for his skin. The emote, back bling and pickaxe are also inspired by this line of work.
"I used to work in the dirt," Eacott said in the video. "Now I build in Fortnite."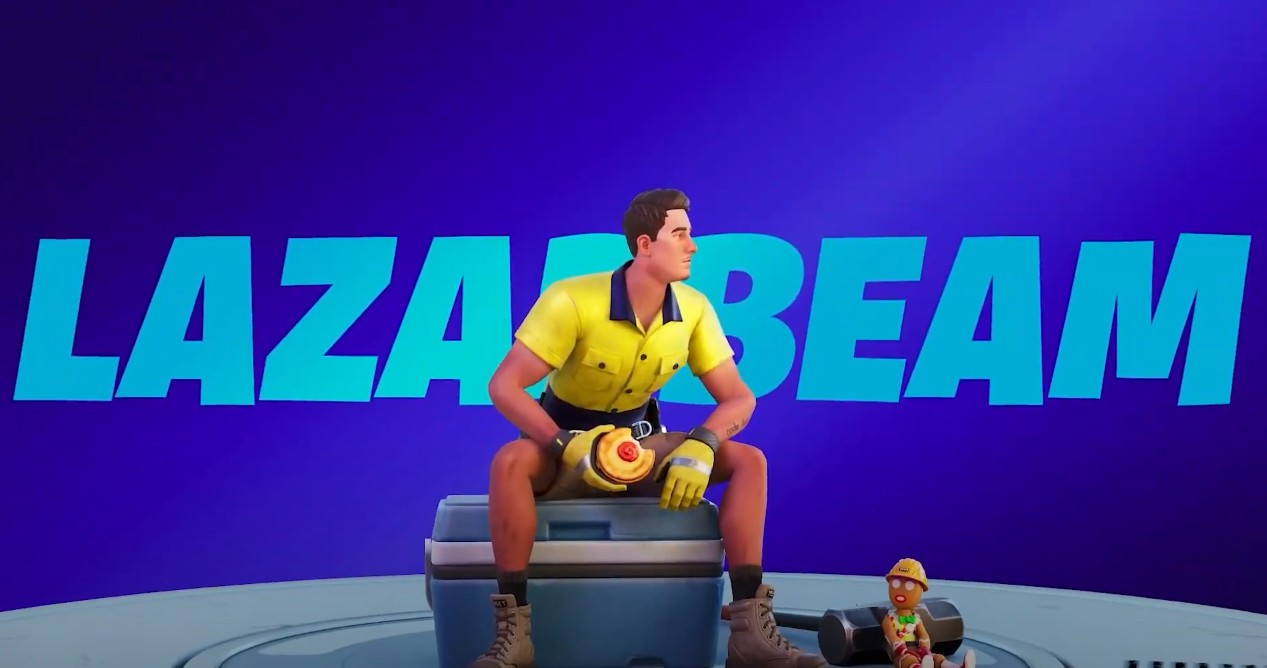 The bundle will include all of these cosmetics plus an additional style for the skin itself. According to Eacott, the release date for the bundle is set for March 4 and will be available in the Fortnite item shop.
As for the bundle's price, that information is still unclear. In the past, Epic Games has offered Icon Series bundles in the 1,800-2,200 V-Bucks range ($18 – 22). The official price for the Lazarbeam bundle hasn't been announced yet.
Fortnite players can also play in the "Lazarbeam and Fresh's Super Knockback" tournament. Those who place well can unlock the Lazarbeam skin and cosmetics early before they come to the item shop. This is a trend that was started with the previous Icon Series skin for TheGrefg, which arrived with a "The Floor is Lava" tournament for fans. The Super Knockback tournament will take place on March 3 will full details still to come.
About the Author
Joey Carr is a full-time writer for multiple esports and gaming websites. He has 7+ years of experience covering esports and traditional sporting events, including DreamHack Atlanta, Call of Duty Championships 2017, and Super Bowl 53.