League of Legends
VALORANT
CS:GO
Overwatch
Call of Duty
Halo
DOTA 2
Apex Legends
Rocket League
Smash
When it comes to in-game challenges, Season 2 of Fortnite is no different than previous seasons. Epic Games is still implementing challenges for Battle Pass skins and regular XP for the pass itself. For week one, we have a number of tasks, but we're going to go over Brutus' challenges specifically for today.
Brutus is a Battle Pass skin and has eight challenges associated with him. You can find these in the new challenge tab within Fortnite's menu, which we went over yesterday. However, today we'll be going over the Brutus challenge "Land at Lockie's Lighthouse, Apres Ski, and Mount Kay".
Where to find the three locations on the Fortnite map
While these spots do have names, they aren't visible on the actual Season 2 map. Although, with the new challenge tab, we can see the vague area that the spots are located. Of course, you can go looking for yourself, but we know exactly where to land so that you don't have to spend the extra time searching.
First up, we have Lockie's Lighthouse, which can be found in the top northwest corner of the map. Just northeast of The Shark, land at the big island and you'll immediately notice the gigantic red and white lighthouse. Just land there, grab some loot, then either die quickly or finish the match.
Next, you need to land in the southern part of the map for both Apres Ski and Mount Kay. Remember, you need to land at each location, so this will take three separate matches. Apres Ski is found southwest of Misty Meadows and directly west of the tiny snow mountain below Misty.
For Mount Kay, you'll need to land a little southeast of Misty Meadows on the southern part of the snow-covered mountain. You can choose to land at bottom of the mountain or the peak with the flag on top.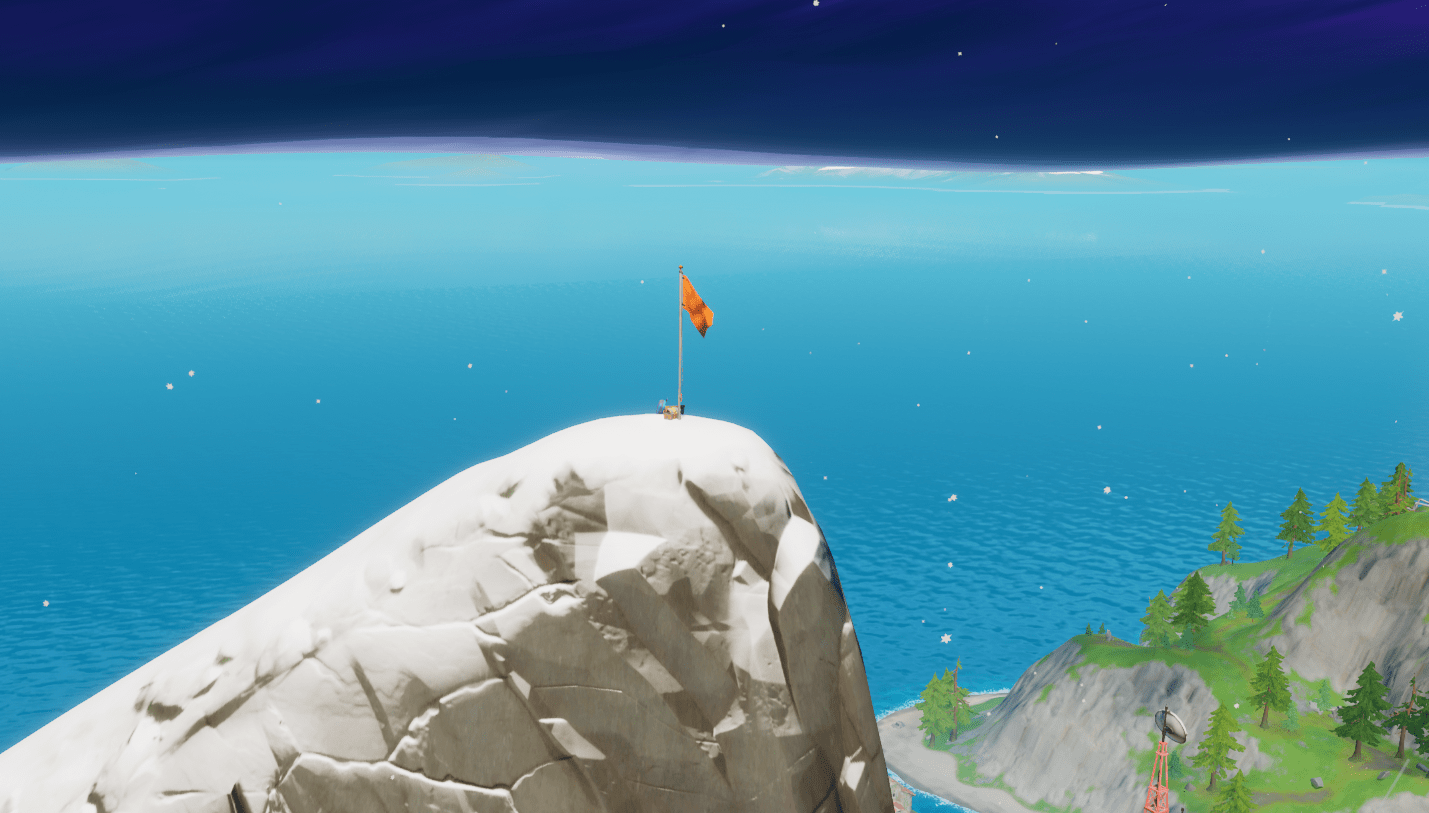 Once you've landed at all three, the challenge is complete! Upon completion, you'll receive a ton of XP towards your Season 2 Battle Pass.
That's it for this challenge guide! Make sure to keep up with Daily Esports for all Fortnite coverage.

Joey Carr is a full-time writer for multiple esports and gaming websites. He has 6+ years of experience covering esports and traditional sporting events, including DreamHack Atlanta, Call of Duty Championships 2017, and Super Bowl 53.