League of Legends
VALORANT
CS:GO
Overwatch
Call of Duty
Halo
DOTA 2
Apex Legends
Rocket League
Smash
As if 2020 couldn't get any stranger, KFC, the fast-food conglomerate, has announced a new gaming console called the "KFConsole." Claiming "the console wars are over," KFC came out of nowhere with this announcement. According to the announcement, this is essentially a PC that was designed by Cooler Master. However, in addition to featuring gaming components, the case also comes with a "chicken chamber." Basically, you can use the machine's natural heat source to warm up chicken while you play games. Capable of delivering 4k gameplay with up to 240 frames, the KFConsole could take the world by storm.
KFC reveals KFConsole details and specifications
The console wars are 𝒐𝒗𝒆𝒓.

Introducing the KFConsole. #PowerYourHunger pic.twitter.com/k7AM6g61Ip

— KFC Gaming (@kfcgaming) December 22, 2020
It's safe to say there's not anything else like the KFConsole on the market today. The machine features everything you'd expect to find in a gaming console, plus a dedicated spot to heat up chicken. Of course, you can likely warm up other food, but chicken is KFC's namesake.
The console was designed by Cooler Master, a company known for its quality PC components. Cooler Master designed the custom case for the console, which is a small NC100 chassis. Inside of the chassis is an Intel Nuc 9 extreme processor and Asus GPU (exact model not known). Rounding out the specs are two Seagate BarraCuda 1 TB PCIe NVMe SSDs.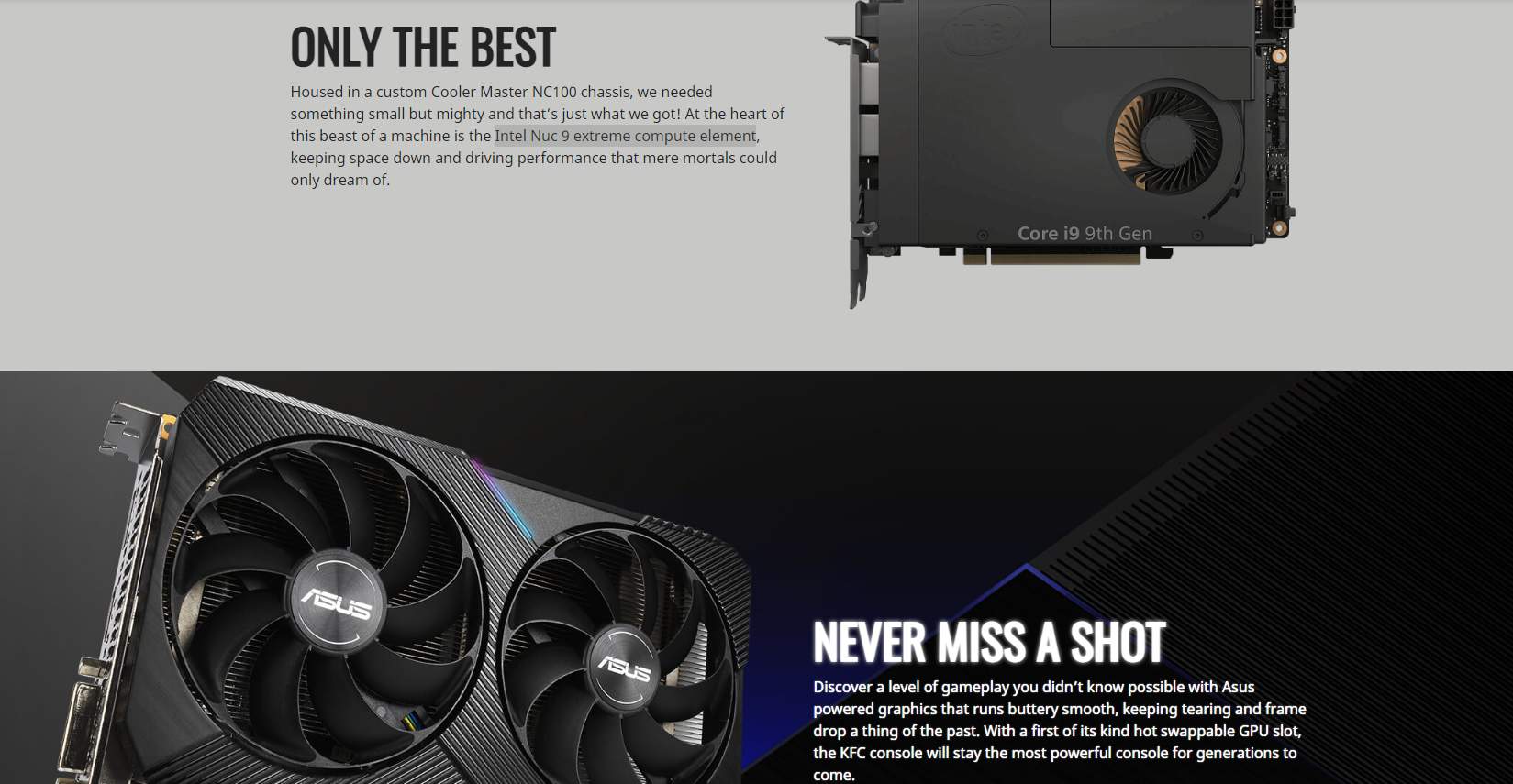 According to KFC and Cooler Master, the KFConsole is fully equipped for VR, Ray Tracing technology, and 4k gaming. All of this is capped off by the claim that the console can hit 240 FPS with up to a 240Hz output.
For fans wondering exactly how this will work, the console will likely feature a custom Operating System. In terms of playing games, the OS will presumably come with Steam or other game markets already downloaded onto it. How it will all look has still not been revealed.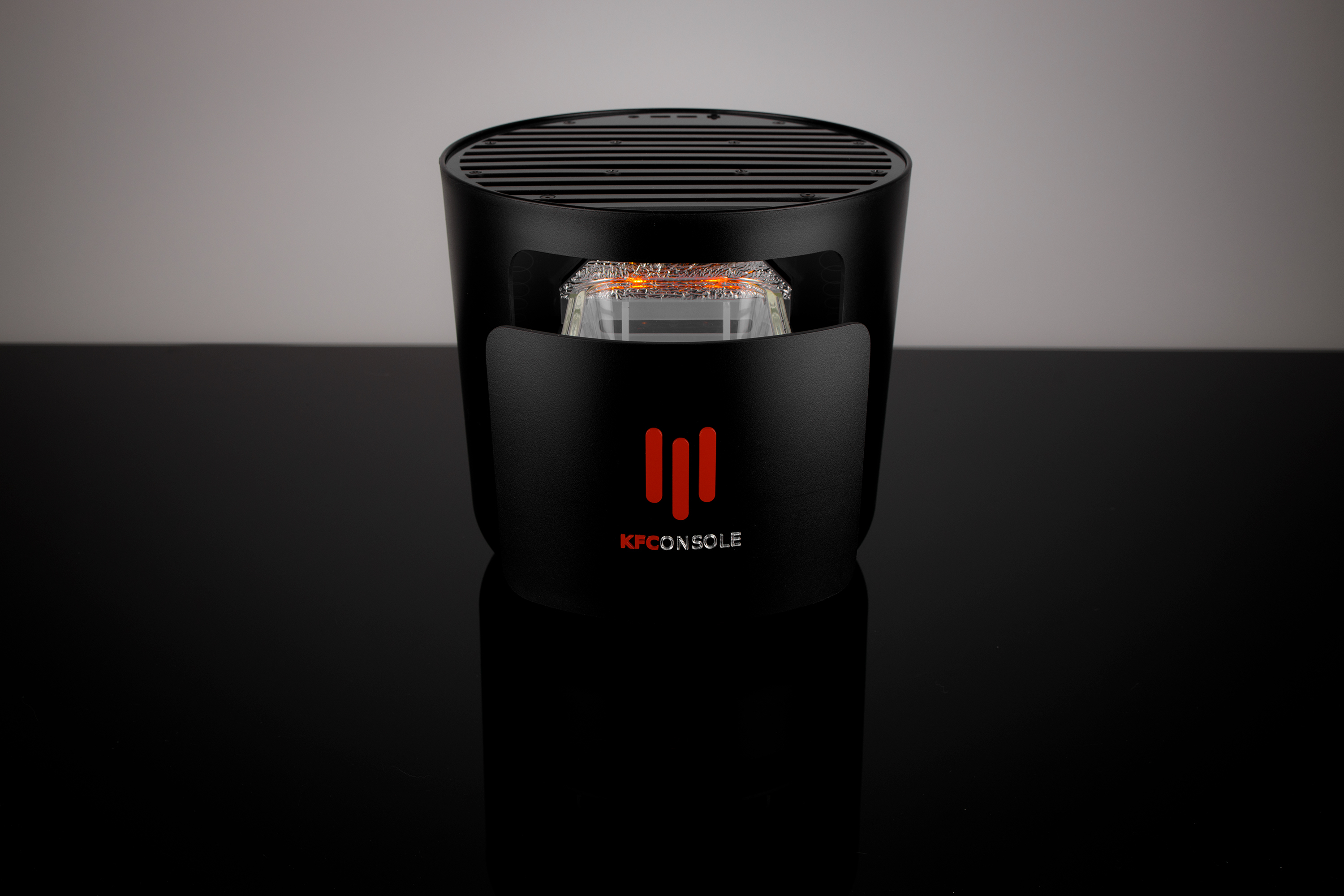 All in all, the KFConsole looks like an air fryer that's been converted into a gaming machine. There's no telling how well the chicken chamber will work or if the console will live up to its lofty claims. However, if it manages to outperform the Soulja Boy Console, then that's a win for KFC.
There's currently no release date set for the KFConsole. Make sure to stay tuned to Daily Esports for all gaming news.

Joey Carr is a full-time writer for multiple esports and gaming websites. He has 6+ years of experience covering esports and traditional sporting events, including DreamHack Atlanta, Call of Duty Championships 2017, and Super Bowl 53.